Best Friend Nordic Elk & Ox + Pork crunchy chew 4 pcs. 60 g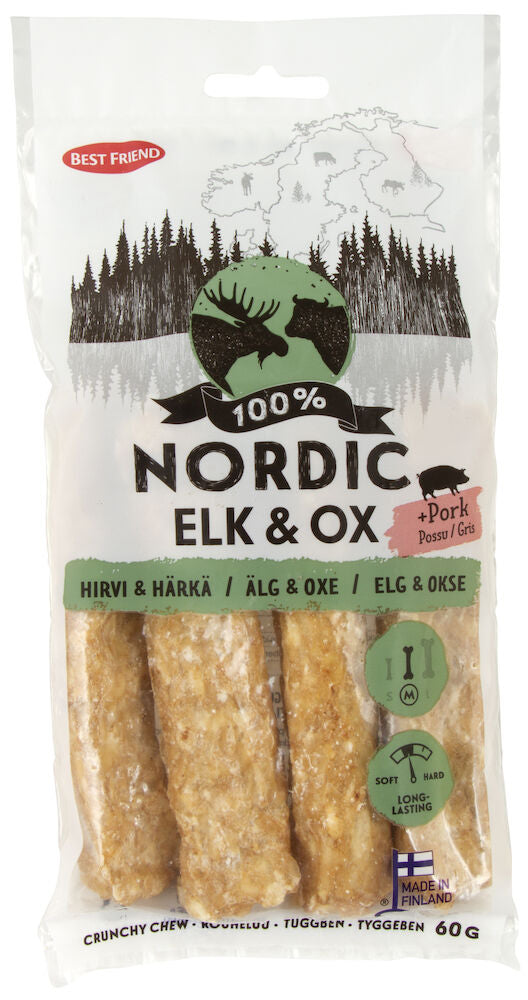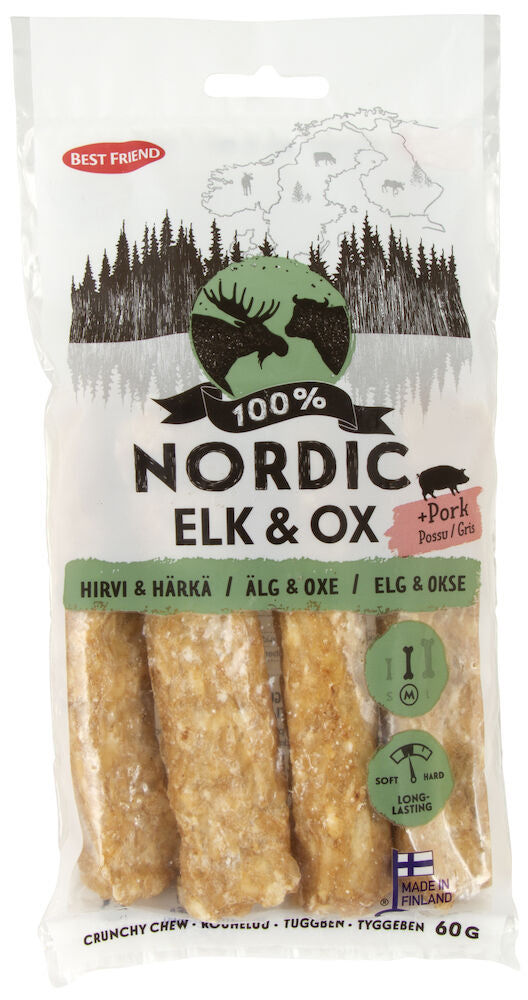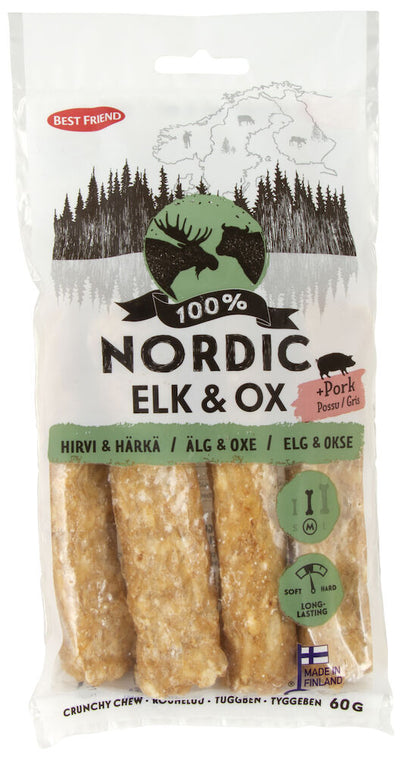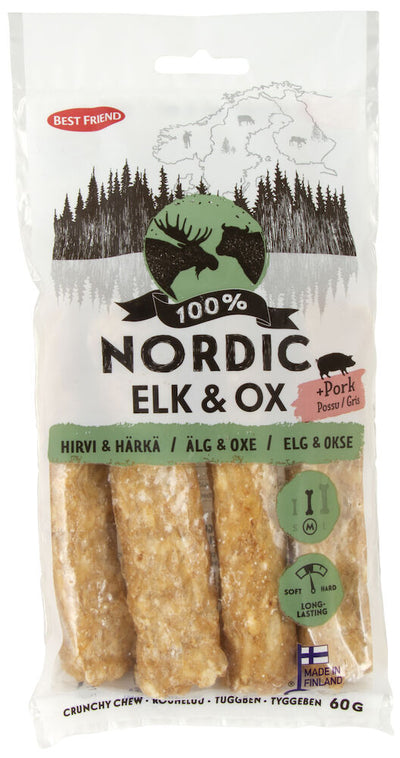 Best Friend Nordic Elk & Ox + Pork crunchy chew 4 pcs. 60 g
Special blend of Nordic elk and ox hides shaped up with pork protein, fats and active ingredients. This crunchy chew is a unique reward for any dog. The elk hides and ox hides provide the desired chewy texture while the savory pork protein and mouthwatering fats boost the palatability on to a whole new level. To top it off, the chew is spiced up with amino acids, minerals and trace elements that help to support the natural wellbeing of the dog. Chew with care.
Feed composition:
Elkhide, rawhide, pork meal.
Metabolizable energy:
303 Kcal / 100 g - 1274 kJ / 100 g
Animal nutrients:
Protein: 80.2
Fat: 3
Fibre, crude: 1
Ash: 3
Feeding instructions:
Regular use of chewing products helps maintain tooth and gum health and prevent bad breath. Chewing products also make for excellent entertainment and effectively invigorate your dog during dull moments while stimulating the natural chewing instinct.
Consumer usage instructions:
Crunchy chew for all dogs. Always have fresh water available for your dog. You should always keep an eye on your dog when it is given chewing bones.