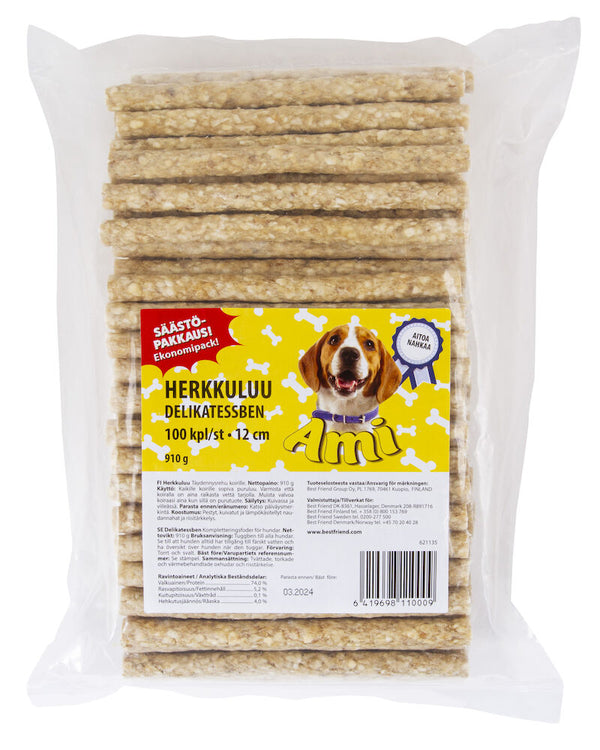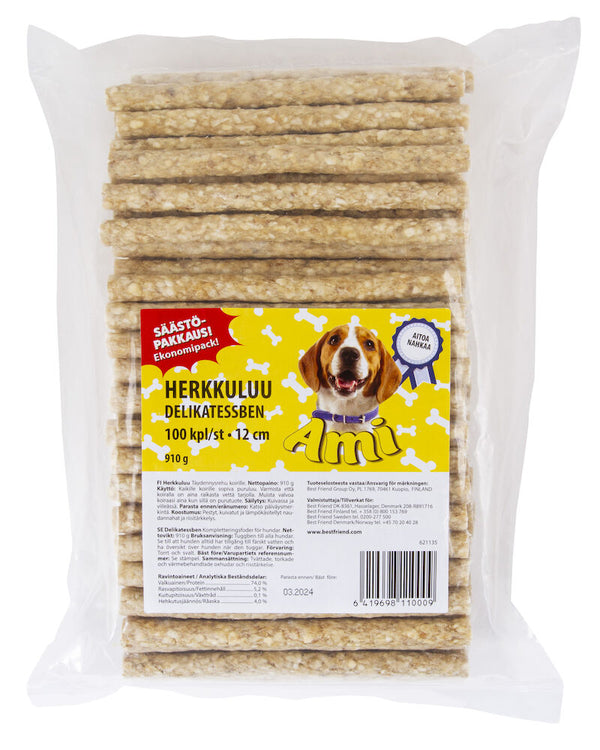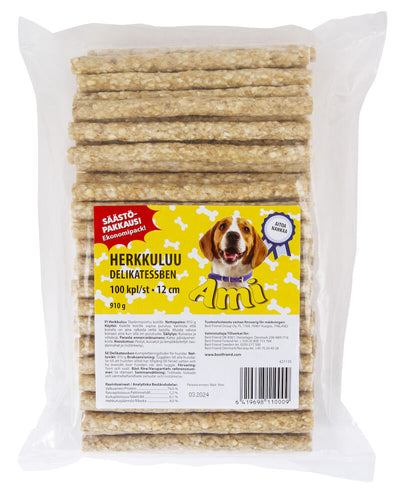 The Ami munchy sticks are made of real cowhide and other carefully selected ingredients. The high quality is the result of simple ingredients and decades of experience in manufacturing such treats. These soft munchy sticks are perfect for puppies, small dogs and senior dogs with a low or reduced bite force. The big value pack contains plenty of munchy sticks that make for great treats for larger furry friends, as well.
Feed composition:
Washed, dried and heat-treated rawhide and rice starch.
Animal nutrients:
Protein: 74
Fat: 5.2
Fibre, crude: 0.1
Ash: 4
Feeding instructions:
Chewing bone for all dogs.
Consumer usage instructions:
Always have fresh water available for your dog. You should always keep an eye on your dog when it is given chewing bones.