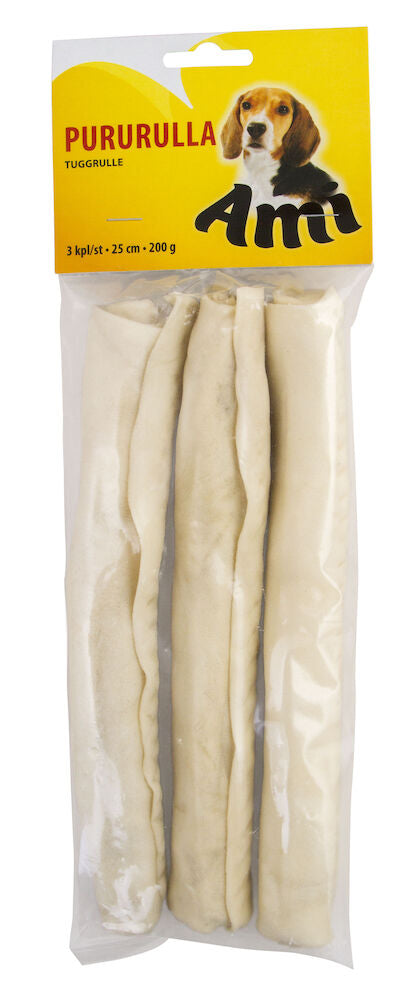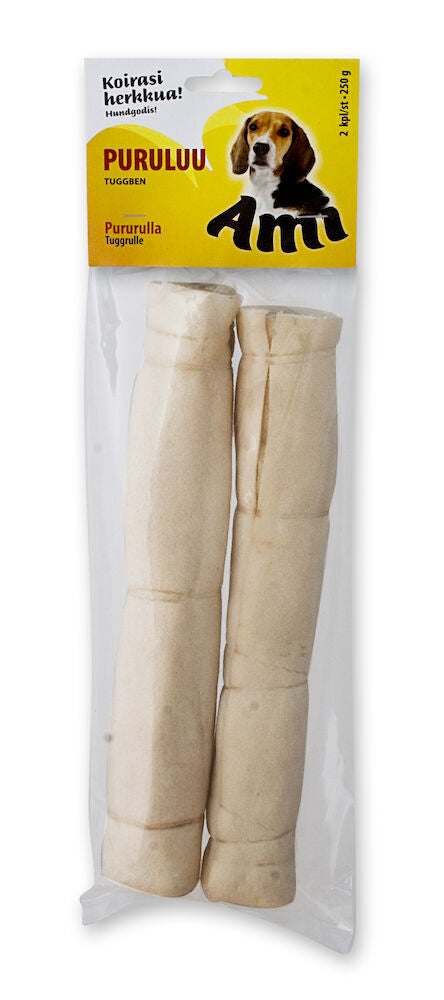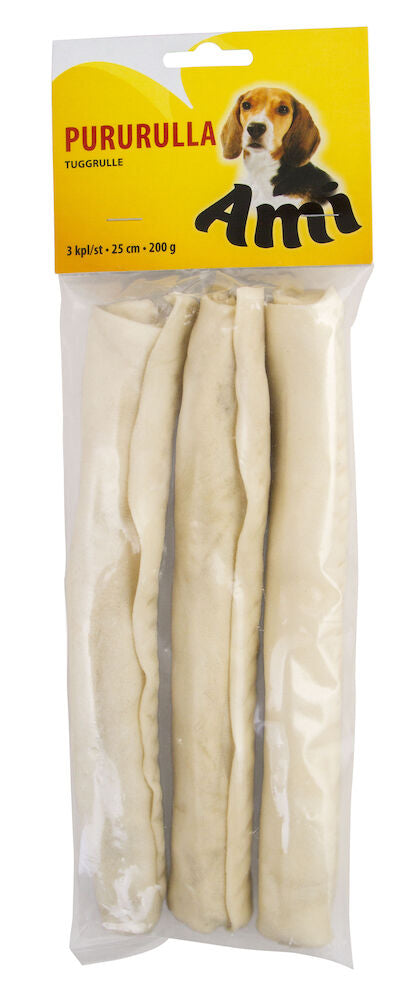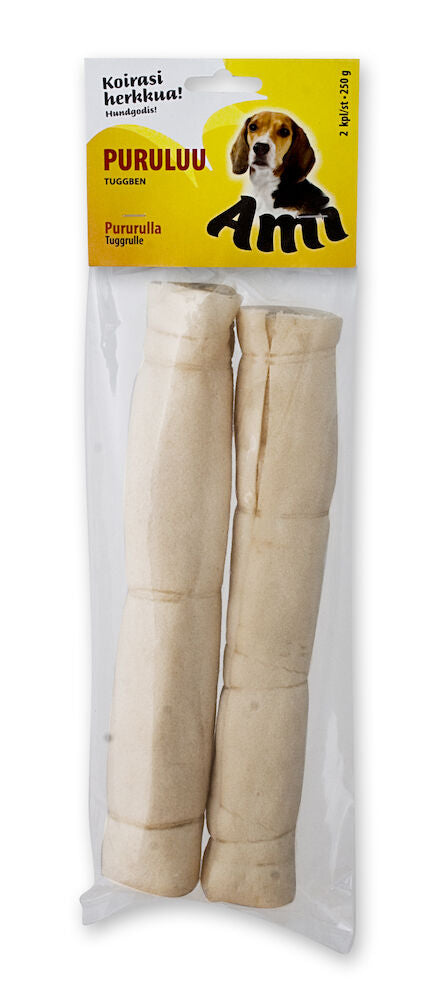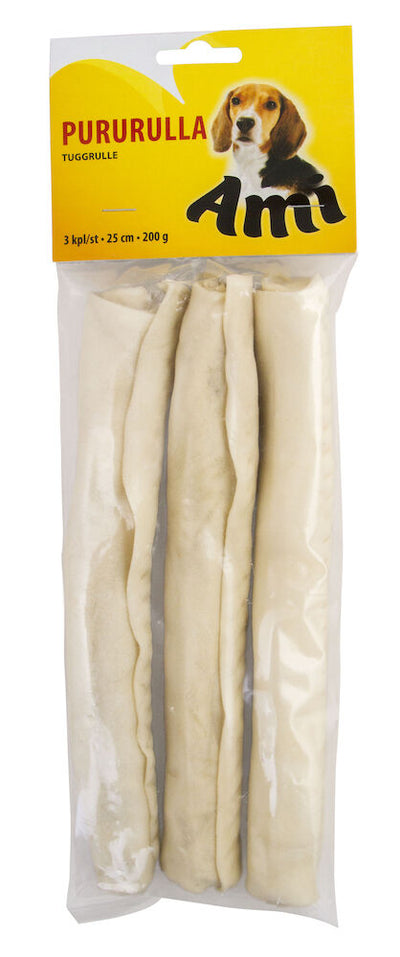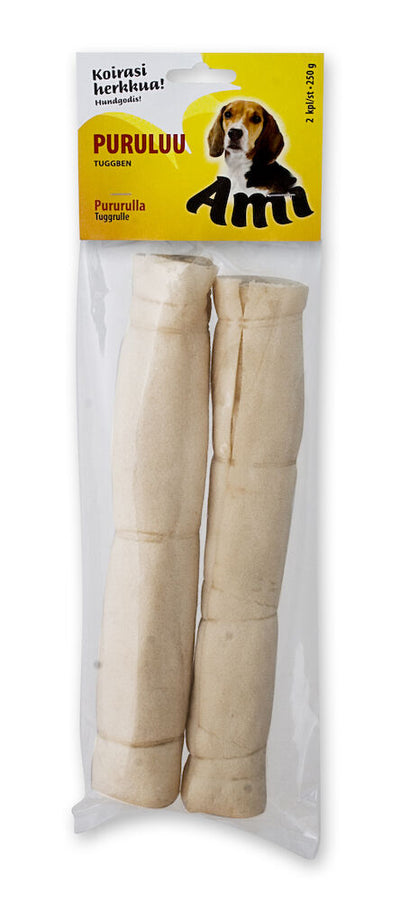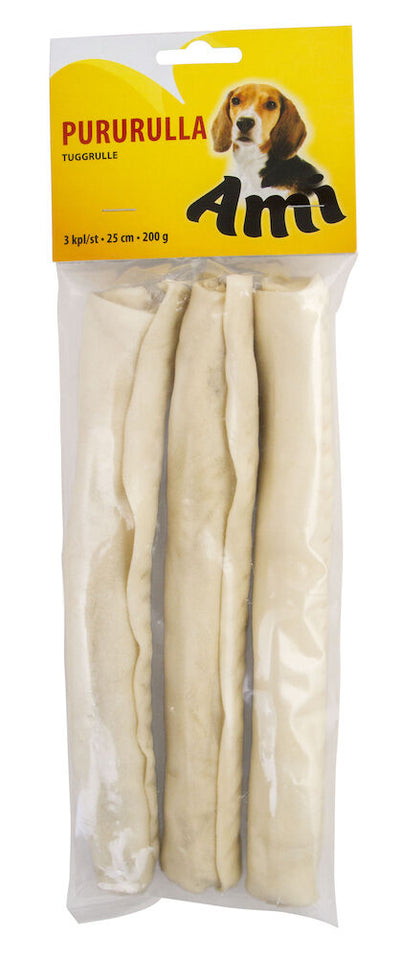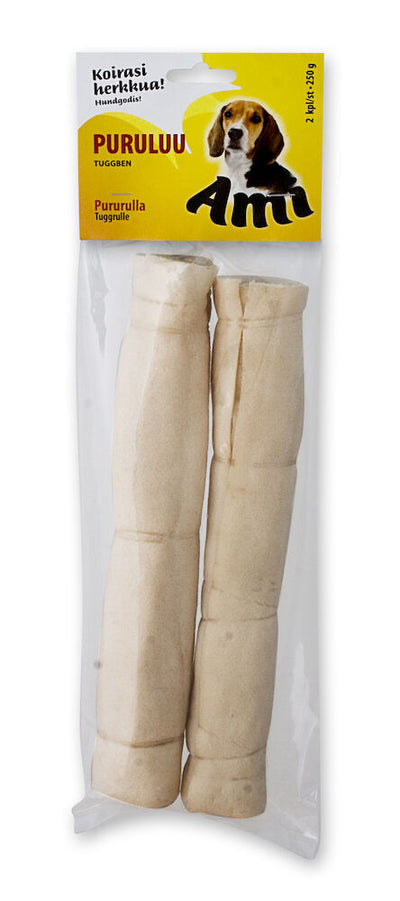 The Ami chew rolls are made of real 100% cowhide. The high quality is the result of simple ingredients and decades of experience in manufacturing such treats. In addition to being carefully manufactured, the chew rolls also provide an unparalleled challenge for your dog's teeth and guarantee a long-lasting chewing experience especially for medium-sized dogs.
Feed composition:
Washed, dried and heat-treated rawhide.
Animal nutrients:
Protein: 82
Fat: 1.3
Fibre, crude: 0.1
Ash: 2.3
Feeding instructions:
Chewing bone for all dogs.
Consumer usage instructions:
Always have fresh water available for your dog. You should always keep an eye on your dog when it is given chewing bones.