Best Friend Cookie mix treat for dogs 300g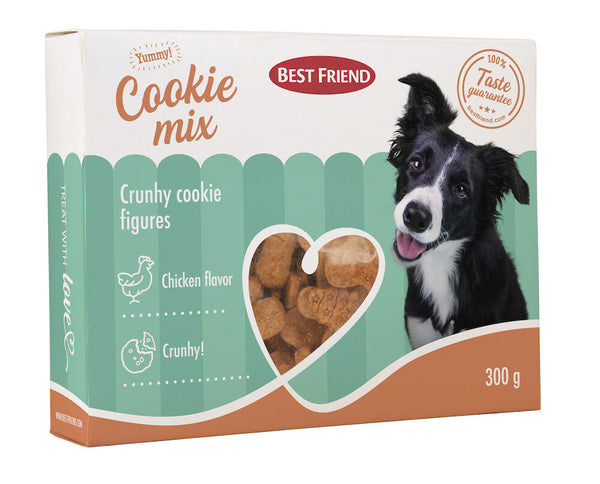 Best Friend Cookie mix treat for dogs 300g
Best Friend Cookie mix contains plenty of crunchy and tasty cookies for dogs! With these delicious treats you can reward your dog when training or out on walkies or at dog shows. Crunchy cookies are easy to split. These delicious and cute cookies are also lovely gift for your favorite doggy friend! All dogs will love these cookies!
Feed composition:
Wheat flour 51.8%, chicken meal 18.4%, vegetable oil, sugar, vegetable starch, pea fibre, yeast powder, salt.
Animal nutrients:
Protein: 13
Fat: 13
Fibre, crude: 1
Ash: 2
Feeding instructions:
A tasty and crunchy treat for dogs. Can be offered as a special treat alongside a balanced diet.
Consumer usage instructions:
Remember to keep fresh water available to your pet at all times.