Best Friend Extreme Bunny dog plush toy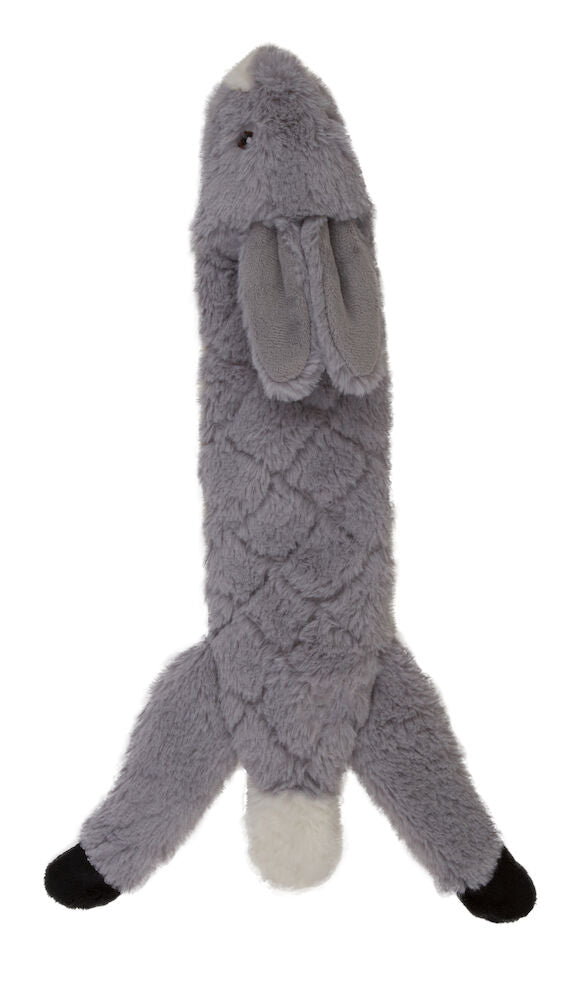 Best Friend Extreme Bunny dog plush toy
This toy is made for tugging and ravaging! Most dogs prefer their soft toys flat with the stuffing pulled out. The Best Friend Extreme Bunny consists of two layers of material stitched together, which makes it extremely hard-wearing. The realistic bunny contains a squeaker and is a great playmate for dogs of all sizes. The toy measures 42 cm.

Soft toys are great for carrying, shaking and chasing around! Your dog's very own toy, with its familiar smell, can give comfort in many cases, especially when a puppy moves to the new home or the dog is left in care at a new place.

Best Friend toys are regularly tested for harmful chemicals. Pets should be supervised while they are playing and any broken toys should be discarded.
Detailed composition:
Material 100% polyester, squeaker 100% PE
Consumer usage instructions:
Even the most durable pet toy can get broken during play. Your pet may swallow pieces of the toy and that is why they should always be supervised while playing with the toy. Never let your pet play with a broken toy.