Best Friend Hoops & Loops crispy lamb treat 200 g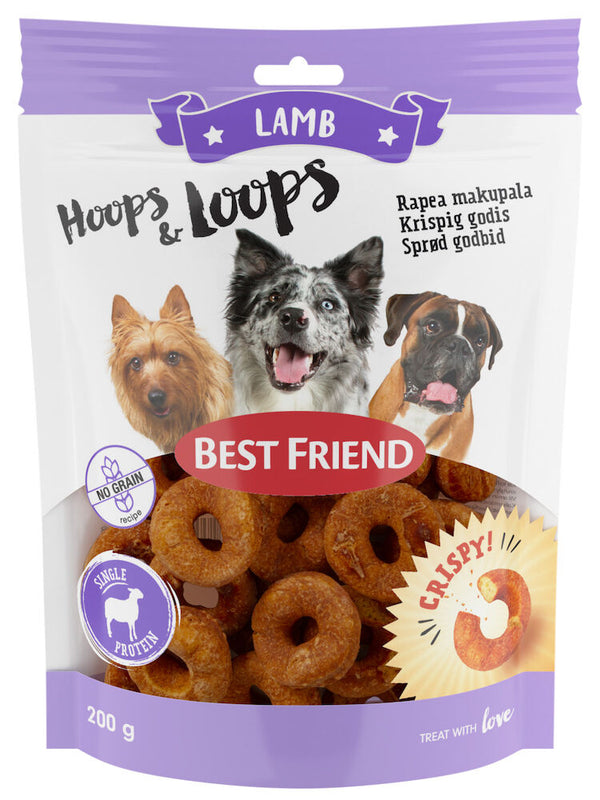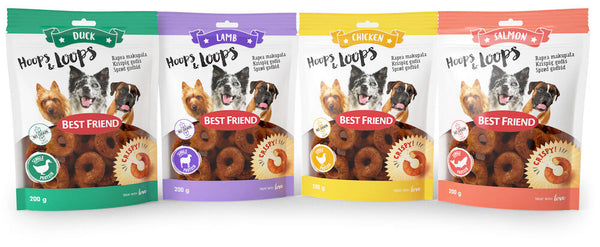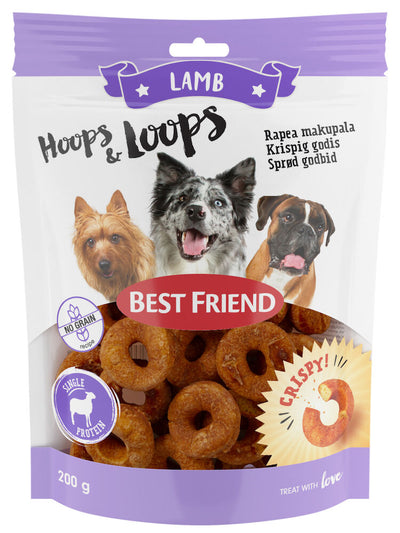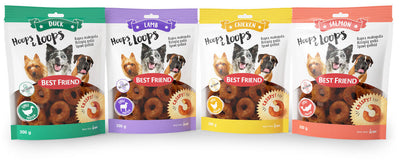 Best Friend Hoops & Loops crispy lamb treat 200 g
The Best Friend Hoops & Loops treats are perfect for daily indulging and rewarding. Crispy and tasty, yet low in fat composition is based on dried lamb as the first ingredient. The lamb is also the only animal protein in this recipe while the all natural and grain free formula is further loaded with sweet potato and potato. No artificial colours, flavours or preservatives are used in the composition. This Hoops & Loops Lamb recipe is simply crafted of carefully selected and tasty ingredients:
- lamb as the only animal protein source
- sweet potato as a natural source of fibres
- potato as a versatile source of starch
Feed composition:
Lamb powder (33 %), sweet potato flour, potato starch, vegetable glycerin, vegetable oil, calcium carbonate.
Vitamins:
Vitamin E 90 IU/kg
Metabolizable energy:
320 Kcal/100 g - 1339 KJ/100 g
Animal nutrients:
Protein: 20
Water: 14
Fat: 1
Fibre, crude: 1
Ash: 5
Feeding instructions:
Delicious snack which can be fed as a reward or a treat for your dog.
Consumer usage instructions:
Not suitable for puppies under 4 months old. Always ensure fresh drinking water is available. You should keep an eye on your dog when it eats. NOTE: Oxygen absorber bag is not edible, keep out of reach of pets.