Best Friend organic paté with beef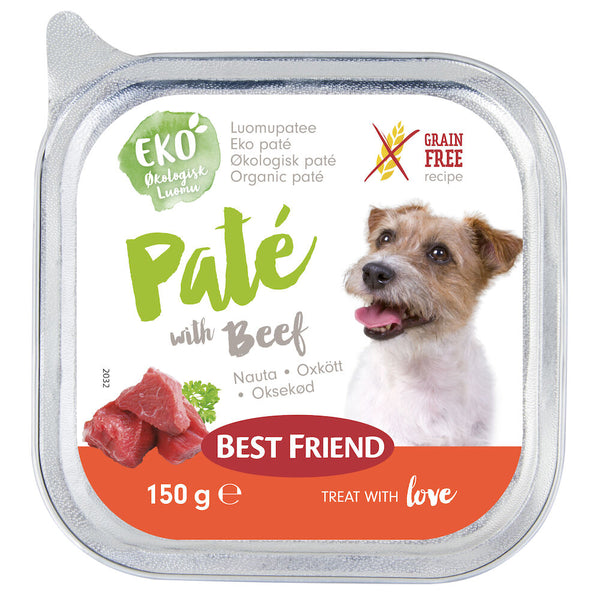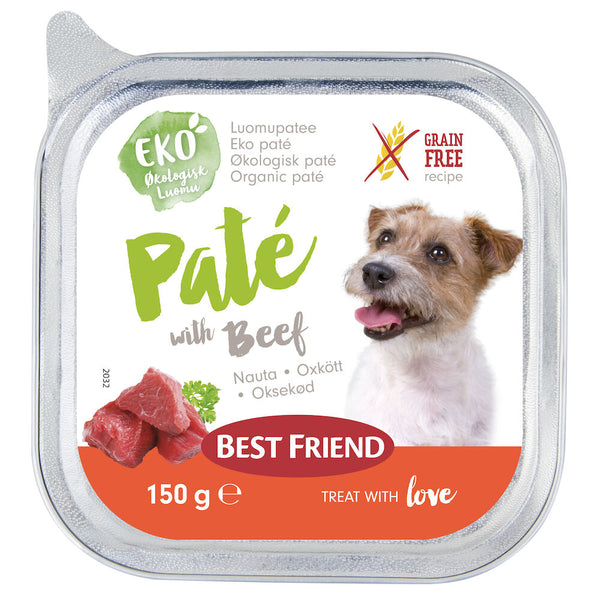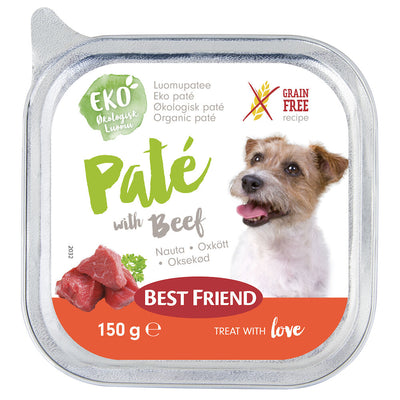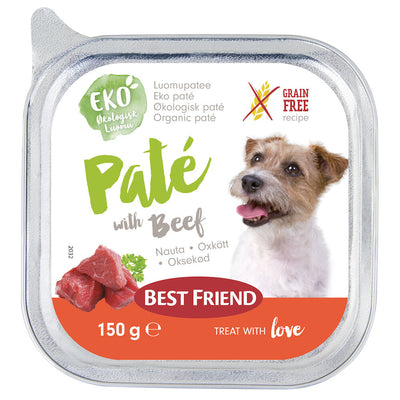 Best Friend organic paté with beef
Best Friend Organic Pate with Beef is a very tasty grain-free organic dog food. The product is made in Europe in accordance with the principles of organic production. Although the moist pate is perfect as such, it can also be served with dry food.
Feed composition:
Meat and animal derivatives* (50 % thereof 4 % from beef), minerals. *From certified organic production, skal 26932
Vitamins:
Vitamin D3 375 IU/kg, Vitamin E 30 mg/kg
Trace elements:
Zinc 15 mg/kg, Manganese 6 mg/kg, Copper 1 mg/kg, Iodine 0,3 mg/kg, Biotin 100 ug/kg
Animal nutrients:
Protein: 9.5
Fat: 6.5
Fibre, crude: 0.4
Ash: 2
Water: 80
Feeding instructions:
Complete petfood for adult dogs. Serve at room temperature. Feed adult dogs at least twice a day. Fresh drinking water should always be available. An adult dog needs between 2 to 8 trays (150g) per day, depending on age, breed and level of activity.
Consumer usage instructions:
Fresh drinking water should always be available.