Best Friend Pigs in blankets treat for dogs 150g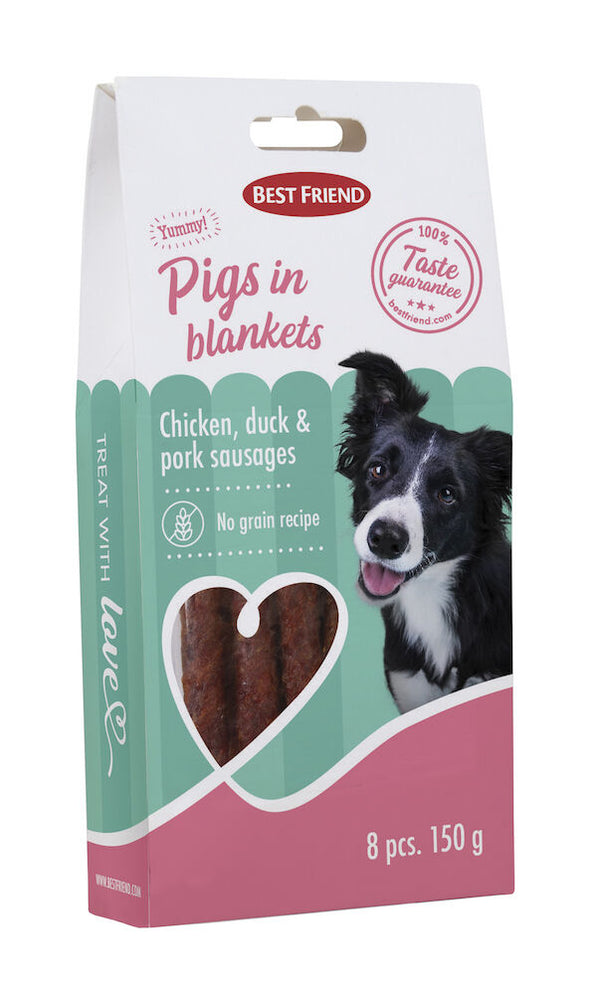 Best Friend Pigs in blankets treat for dogs 150g
Best Friend Pigs in blankets are meaty and extra tasty treats for all dogs! With these meaty treats you can reward your dog when training or out on walkies. You can also pamper and activate your dog by hiding this treat inside an activation toy or snuffle mat . These delicious snacks are loved by all dogs!
Feed composition:
Chicken 67.5%, pig 8.8%, duck 8.8%, glycerin, vegetable starch, vegetable protein, salt.
Natural antioxidants:
Sensory additives (colourants).
Metabolizable energy:
406 Kcal/100g 1698 KJ/100g
Animal nutrients:
Protein: 23
Fat: 19
Fibre, crude: 1
Ash: 4
Water: 20
Feeding instructions:
A tasty and meaty treat for dogs. Can be offered as a special treat alongside a balanced diet.
Consumer usage instructions:
Remember to keep fresh water available to your pet at all times.