Best Friend Balance Adult complete food for adult dogs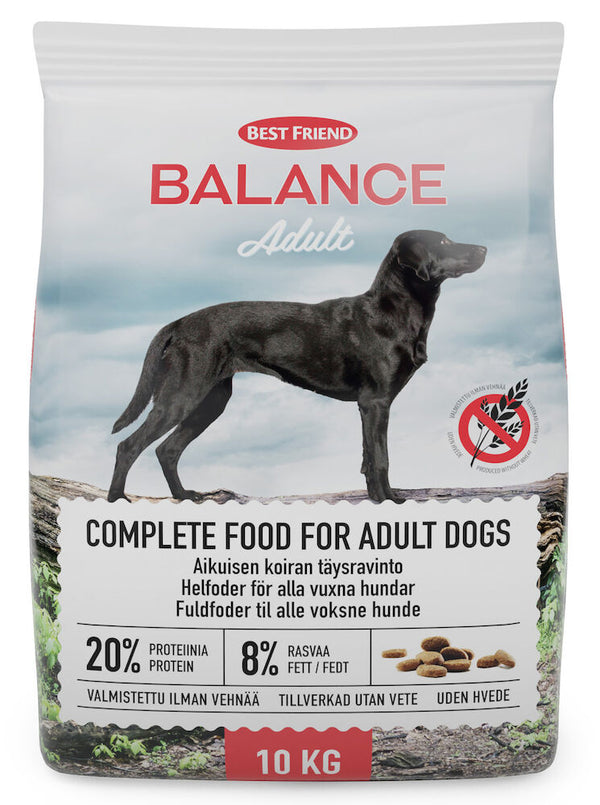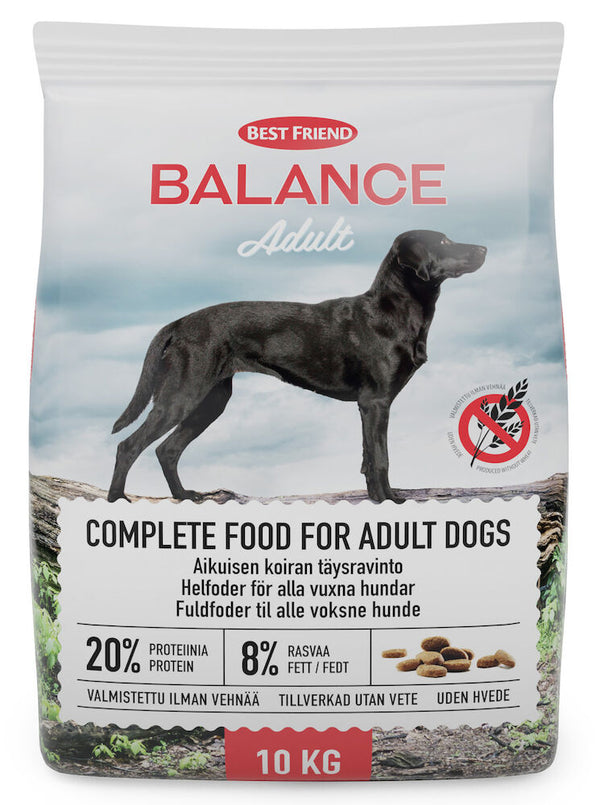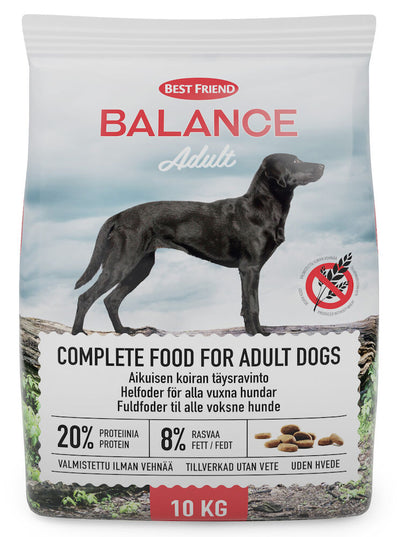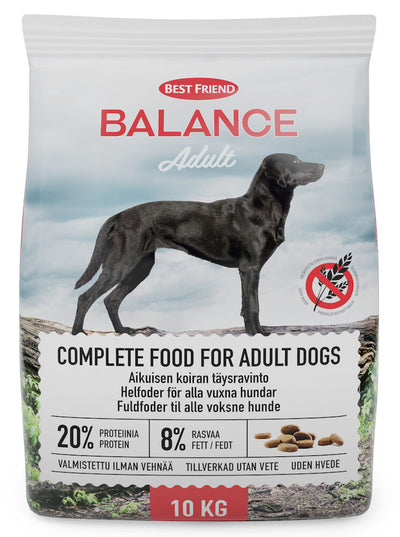 Best Friend Balance Adult complete food for adult dogs
Best Friend Balance Adult is a completely wheat-free ready-to-serve dry food for all adult dogs. It contains a great deal of barley, which is a source of slow-release carbohydrates. The tasty complete food contains plenty of meat and substances of animal origin, of which at least 12% is poultry and 6% beef. Made in Denmark.
Feed composition:
Cereals, meat and animal derivatives, derivatives of vegetable origin, oils and fats, minerals.
Vitamins:
Vitamin A 12000 IU, Vitamin D3 1200 IU, Vitamin E (alfa-tokoferol) 120 mg
Natural antioxidants:
EU approved antioxidants and EU approved preservatives
Metabolizable energy:
328 Kcal/100g - 1373 KJ/100g
Trace elements:
3b202 Calcium iodate, water free 2,99 mg I; 3b406 Copper chelate of amino acids hydrate 2,00 mg Cu; 3b605 Zinc sulphate, monohydrate 56,61 mg Zn; 3bE8 Sodium selenite 0,06 mg Se
Animal nutrients:
Protein: 20
Fat: 8
Fibre, crude: 4.5
Ash: 8
calcium: 1.5
phosphorus: 1
Feeding instructions:
Balance is ready to serve either directly or moistened with warm bouillon or water. Amount of food given in the table is only a guide and may vary depending on the sex, age and activity level of the dog. We recommend giving your dog 2 balanced meals per day. Feeding guidelines: Body weight (kg) and Daily ration (g): 1-5 (kg) 30-95 (g); 5-10 (kg) 95-165 (g); 10-15 (kg) 165-220 (g); 15-20 (kg) 220-275 (g); 20-30 (kg) 275-370 (g); 30-40 (kg) 370-460 (g); 40-50 (kg) 460-545 (g); 50-60 (kg) 545-625 (g)
Consumer usage instructions:
Fresh drinking water should always be available. You should keep an eye on your dog when it eats.