Best Friend Bilanx Light Snax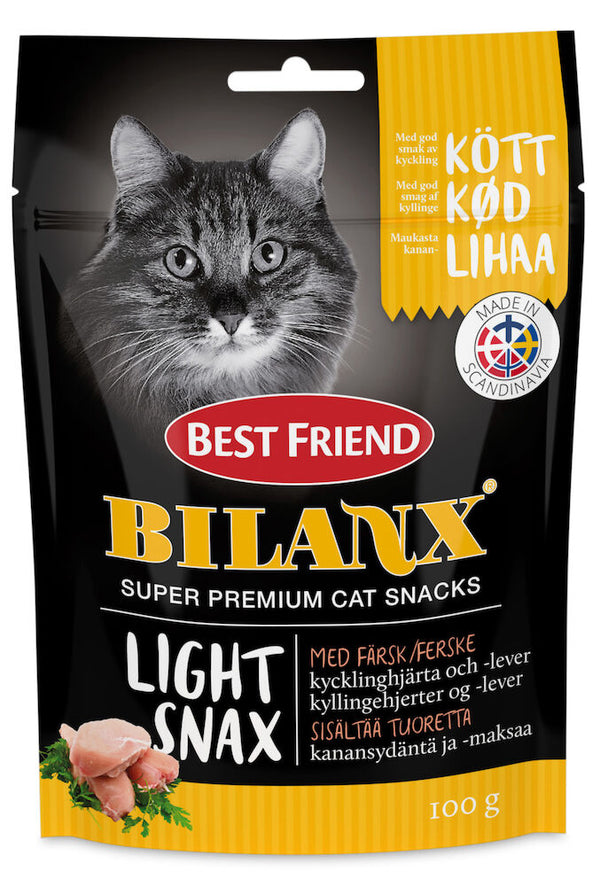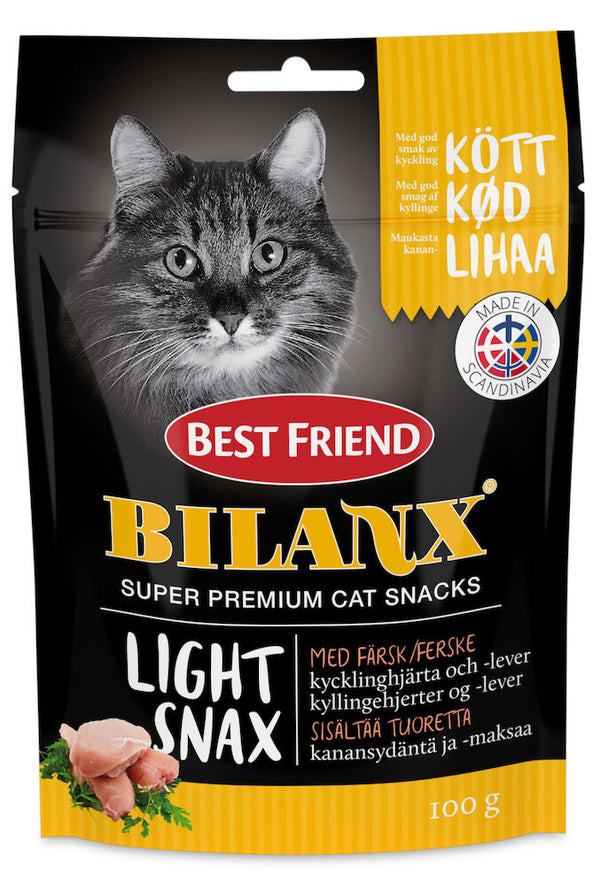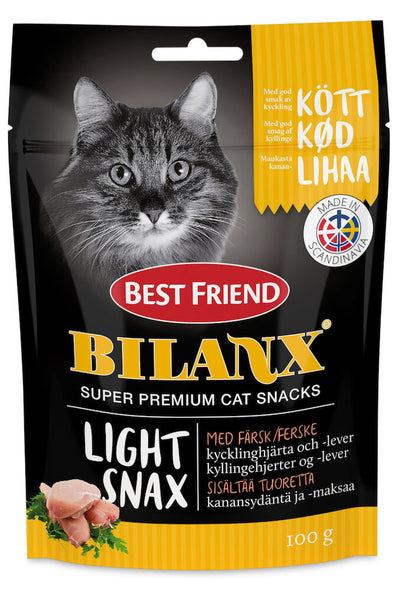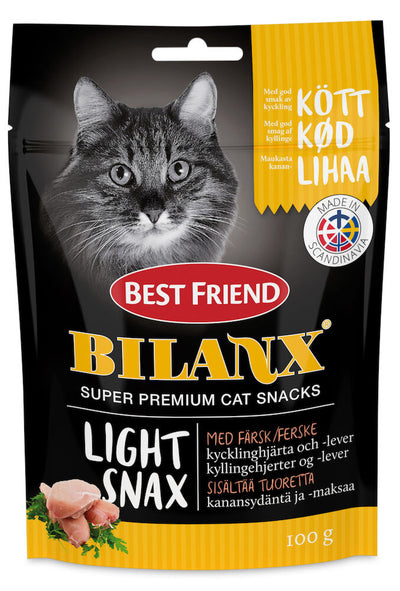 Best Friend Bilanx Light Snax
The low fat content, delicious taste and balanced mineral and magnesium content make this treat suited for cats of all ages. Bilanx Light Snax is particularly recommended as a treat for long-haired cats, indoor cats, sterilised/neutered cats and overweight cats. Bilanx - only the best for your cat!
Feed composition:
Processed and hydrolysed animal protein (35,9% of this 4% fresh chicken liver and hearts / 20,35% poultry/chicken / 11,5% pork protein), maize, beet pulp (dried fibers), maize gluten, rice (parboiled broken), fish meal, animal fat (poultry, chicken), lignocellulose, vegetable oil and fat (rapeseed oil refined), chicory inulin, fructo-oligosaccharides, sodium chloride, potassium chloride, mojave yucca.
Vitamins:
Vitamin A 21000 IU/kg, Vitamin D3 2000 IU/kg, Vitamin E / alfa-tokoferol 210 IU/kg
Natural antioxidants:
EU approved antioxidants and EU approved preservatives
Metabolizable energy:
354 kcal/100g
Trace elements:
E2 iodine (I) 8,0 mg/kg, E6 zinc (ZnSO4) 272 mg/kg, E8 selenium (Na2SeO3) 0,22 mg/kg
Animal nutrients:
Protein: 32
Fat: 11
Fibre, crude: 5.5
Ash: 6
Water: 9
calcium: 0.9
phosphorus: 0.8
magnesium: 0.09
taurine: 0.2
Feeding instructions:
A minimum fat content combined with maximum taste and a controlled mineral and magnesium content mean that these snacks can be given to all cats of all ages. However, Bilanx Light Snax are particularly recommended as snacks for long-haired cats, indoor cats, sterilised/neutered cats and overweight cats. You can give your cat as many snacks as you like, as long as you reduce their daily feed accordingly.
Consumer usage instructions:
Remember that cats should always have access to a large amount of fresh drinking water.