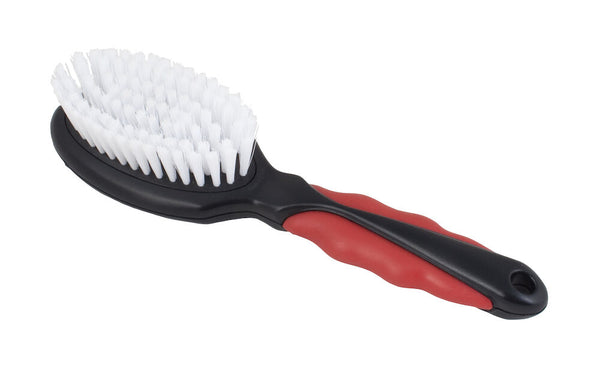 The soft Best Friend brush is suitable for grooming the coat of cats, short-haired dogs and small animals such as rabbits. The soft brush does not damage sensitive skin areas. Regular brushing removes dirt and loose hair and prevents the pet's coat from becoming entangled. Size 20 x 5 x 3.5 cm.

Safe, high-quality Best Friend tools and products make pet skin and coat care easy while maintaining your pet's health and wellbeing.
Detailed composition:
Handle ABS and TPR, bristles PP
Consumer usage instructions:
Suitable for grooming the coat of cats, dogs and small animals, also suitable for brushing sensitive skin areas.