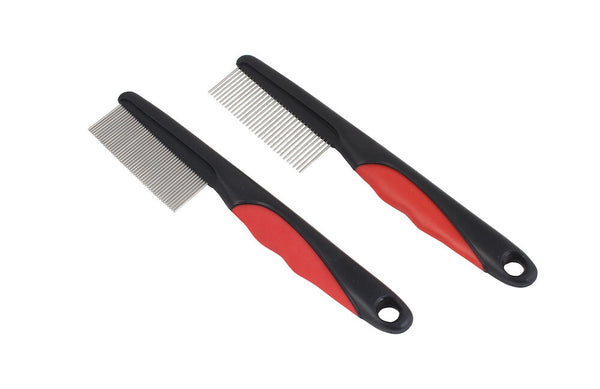 The Best Friend comb is a great tool for clearing tangles out of the coat. Regular combing keeps the coat neat and free from tangles, and removes dirt and loose hair. The comb is suitable for both cats and dogs and has a sturdy, non-slip handle. Available with dense or sparse teeth. Comb size 22 x 4 x 1.5 cm. Assortment.

Safe, high-quality Best Friend tools and products make pet skin and coat care easy while maintaining your pet's health and wellbeing.
Detailed composition:
Stainless steel comb part, handle ABS and TPR
Consumer usage instructions:
Suitable for grooming the coat of both cats and dogs. The comb is a great tool for removing tangles.