Best Friend Go! meat strip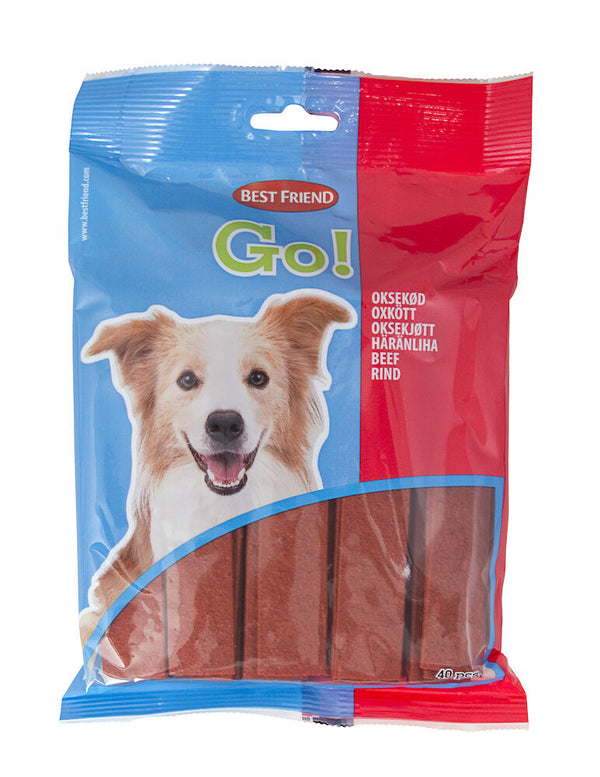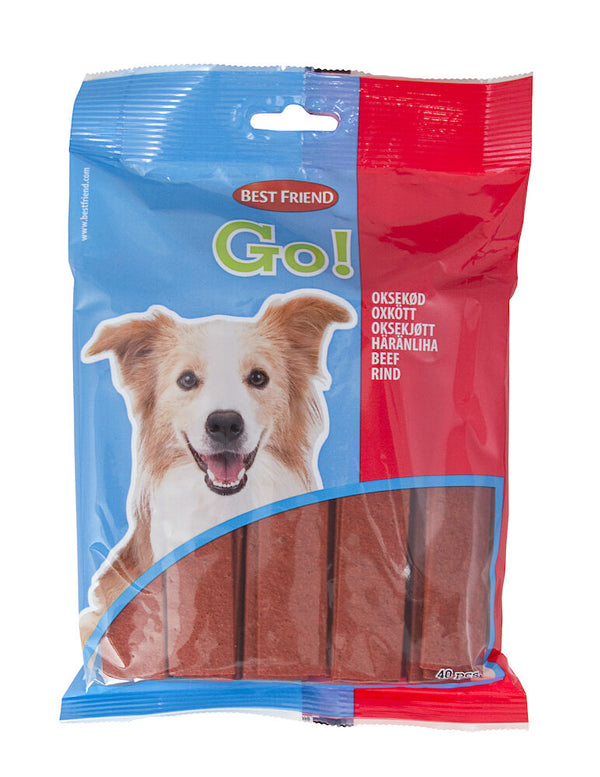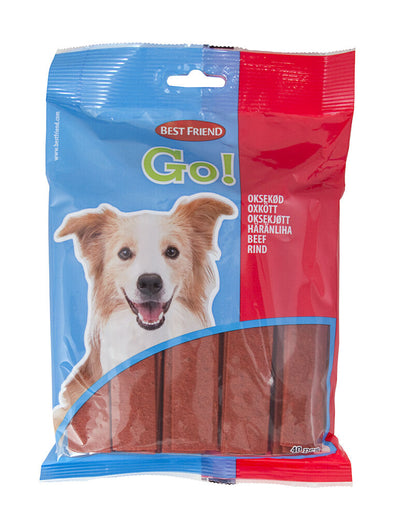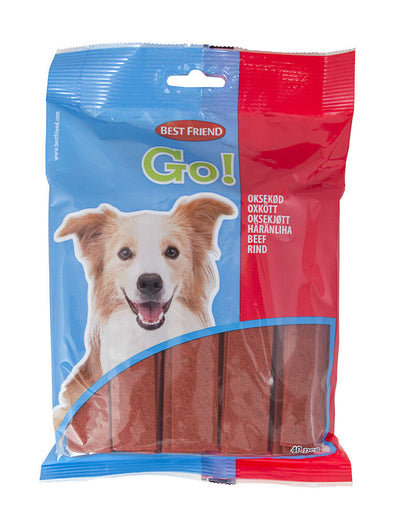 Best Friend Go! meat strip
The Best Friend Go! Beef strips are delicious treats suitable for all adult dogs. These soft beef-flavoured strips can be given as is or easily broken into smaller pieces. These delectable treats are perfect for daily pampering and rewarding.
Feed composition:
Meat and animal derivatives (20% beef), cereals, vegetable derivatives, oils and fats, minerals.
Vitamins:
Vitamin D3 200 IU/kg, Vitamin E 15 mg/kg, Biotin 20 μg/kg, Inulin 4 g/kg.
Natural antioxidants:
Preservatives and colorants.
Animal nutrients:
Protein: 30
Fat: 8
Fibre, crude: 3
Ash: 8
Water: 22.5
Feeding instructions:
Delicious snacks for all dogs. Use as daily snacks or as a reward when training. 1-5 pcs per day, depending on the size of your dog.
Consumer usage instructions:
Always ensure fresh drinking water is available.