Best Friend Mini Snacks grain free game treat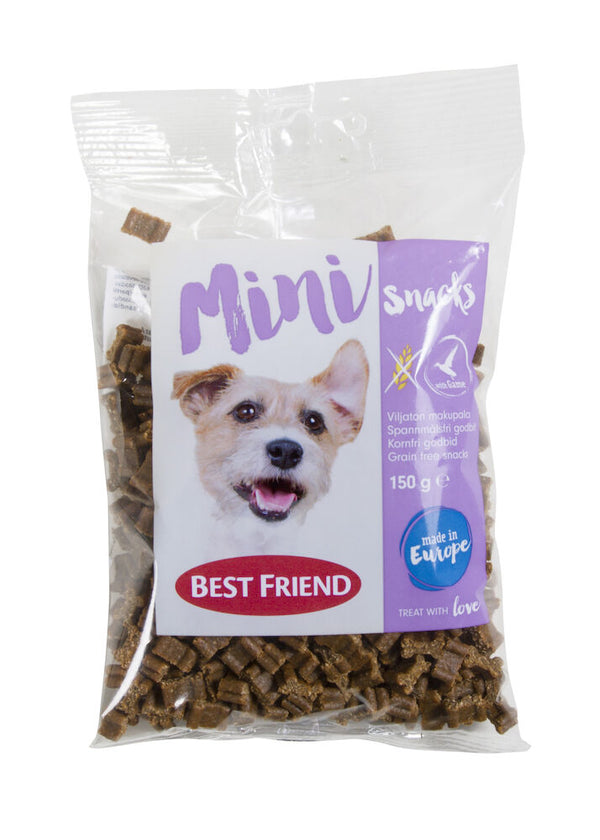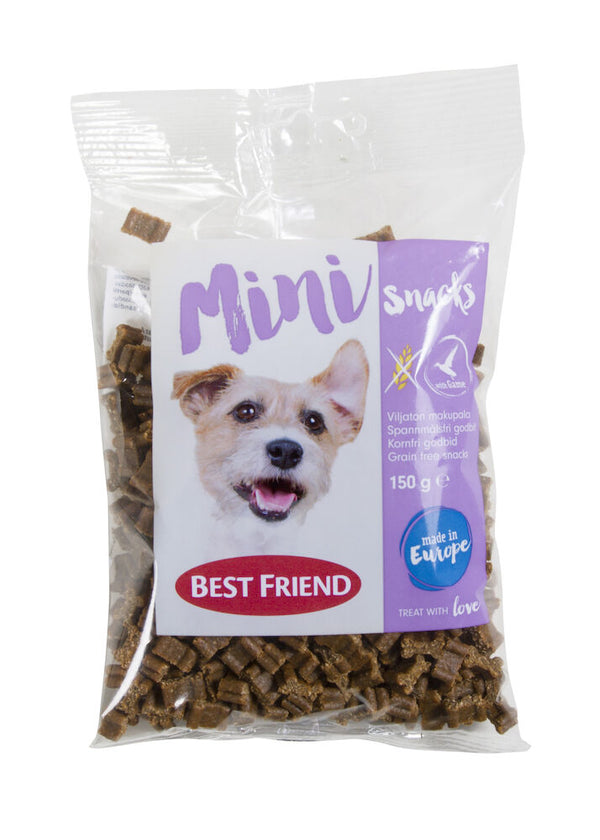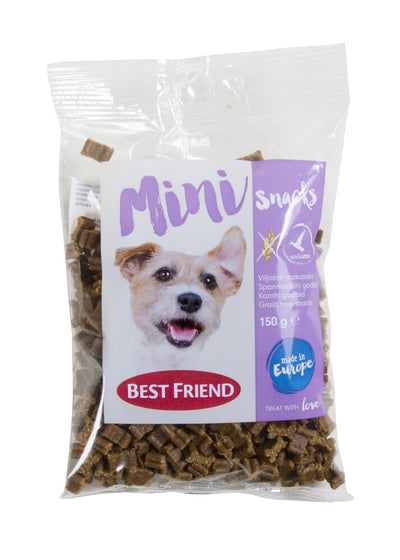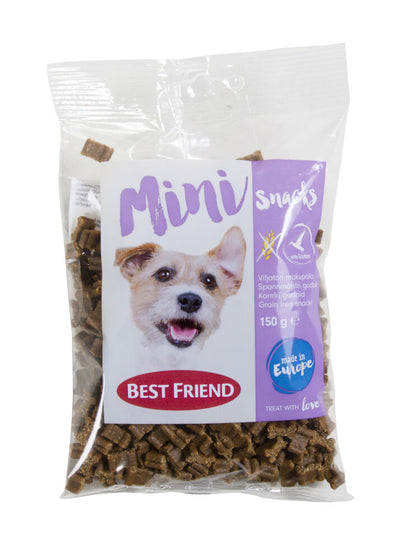 Best Friend Mini Snacks grain free game treat
Best Friend Mini Snacks Game are delicious, small treats suitable for all adult dogs. The snacks get their taste from real game, and even the pickiest dogs find them delicious. The product is rich in protein, and 80% of the protein is of animal origin. The compact bag contains a generous number of small treats for rewarding and especially for training.
Feed composition:
Meat and animal derivatives (9 % game), derivatives of vegetable origin.
Natural antioxidants:
Colourants, preservatives.
Animal nutrients:
Protein: 28
Fat: 5
Fibre, crude: 5
Ash: 4
Water: 25
Feeding instructions:
Soft and tasty snack which can be fed as a reward or a treat for your dog.
Consumer usage instructions:
Always ensure fresh drinking water is available. You should keep an eye on your dog when it eats.