Best Friend Natural Bites fish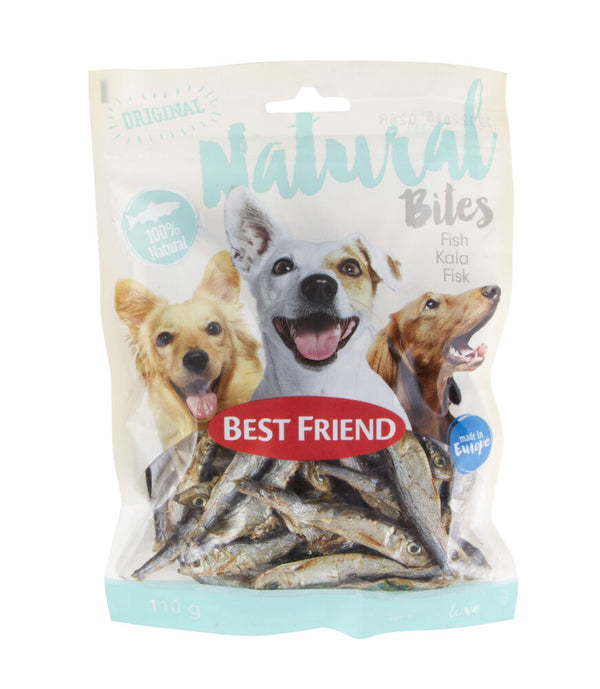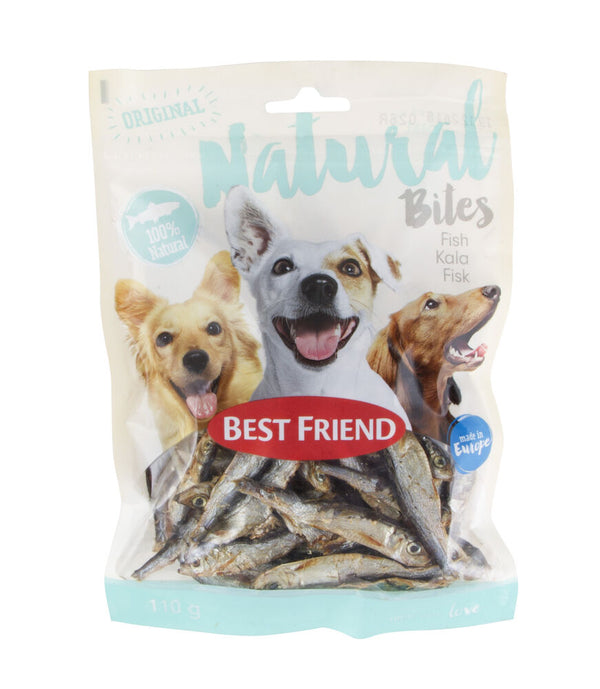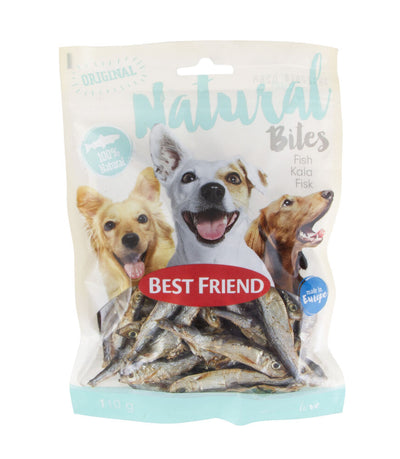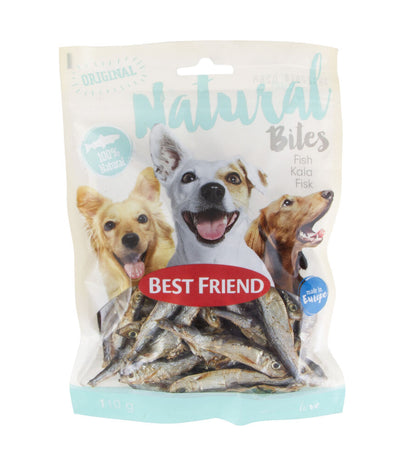 Best Friend Natural Bites fish
Best Friend Natural Bites Fish is every dog's favourite! The aromatic fish is a source of good omega-3 fatty acids and an excellent alternative to meat.
Feed composition:
Dried sprat from the Baltic Sea.
Fatty acids:
Omega-3 fatty acids 5,6 %, Omega-6 fatty acids 1,5 %.
Animal nutrients:
Protein: 51.7
Fat: 34.2
Ash: 5.1
Feeding instructions:
Tidbit, which is suitable for all dogs. Fish is easily digested and contains lots of omega-3 fatty acids.
Consumer usage instructions:
Remember that dog must always have access to fresh water.