Best Friend Natural Bites pork ear strip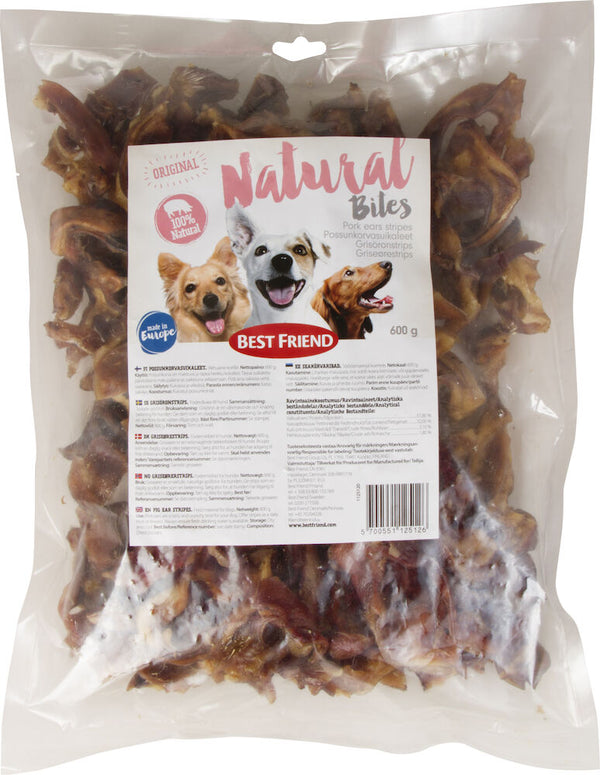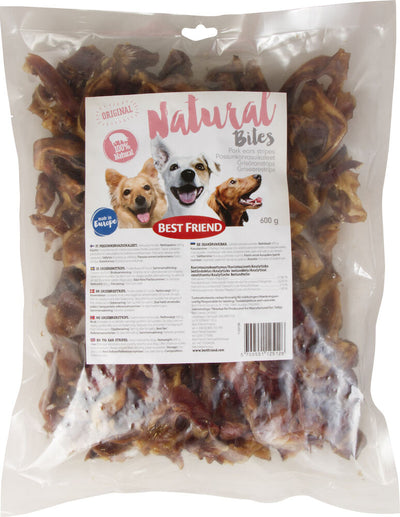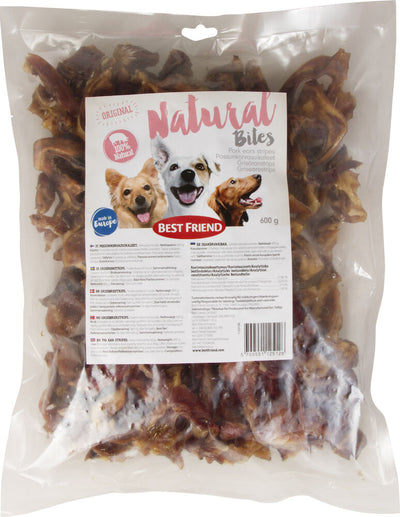 Best Friend Natural Bites pork ear strip
Best Friend Natural Bites Pig Ear Strips are all-natural treats suitable for all dogs. 100% pork, no artificial colours or preservatives. Due to their size, these pig ear strips are also perfectly suited for smaller dogs. The big value pack contains enough chews to last for a long time!
Feed composition:
Dried pig ears.
Animal nutrients:
Protein: 57.8
Fat: 32
Fibre, crude: 2.1
Ash: 1.8
Feeding instructions:
Pork ears are a tasty and crunchy treat for your dog. Offer stripes as a daily treat or reward.
Consumer usage instructions:
Always ensure fresh drinking water is available.