Best Friend Natural Bites duck fillet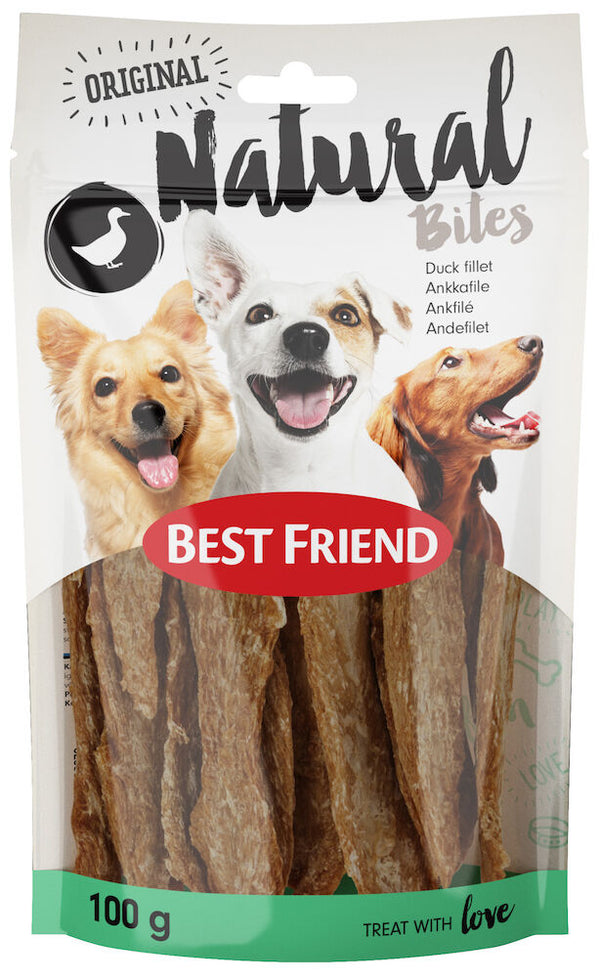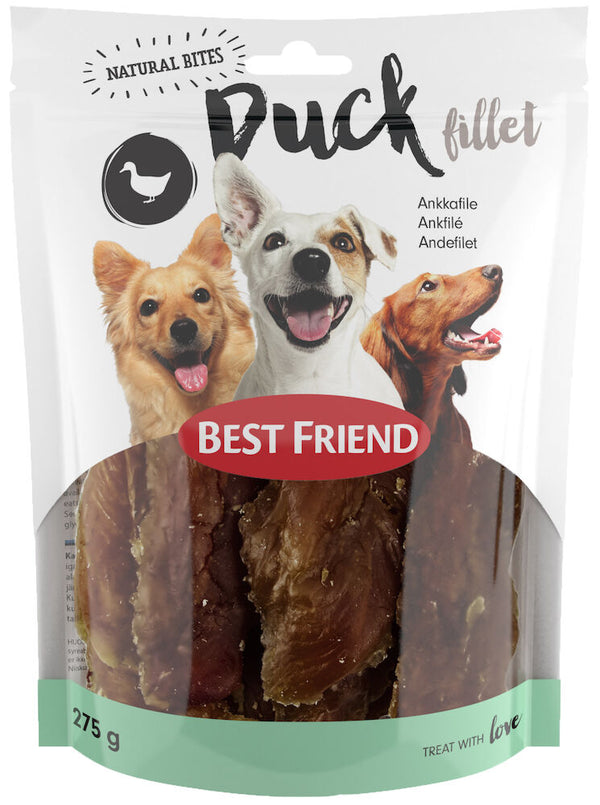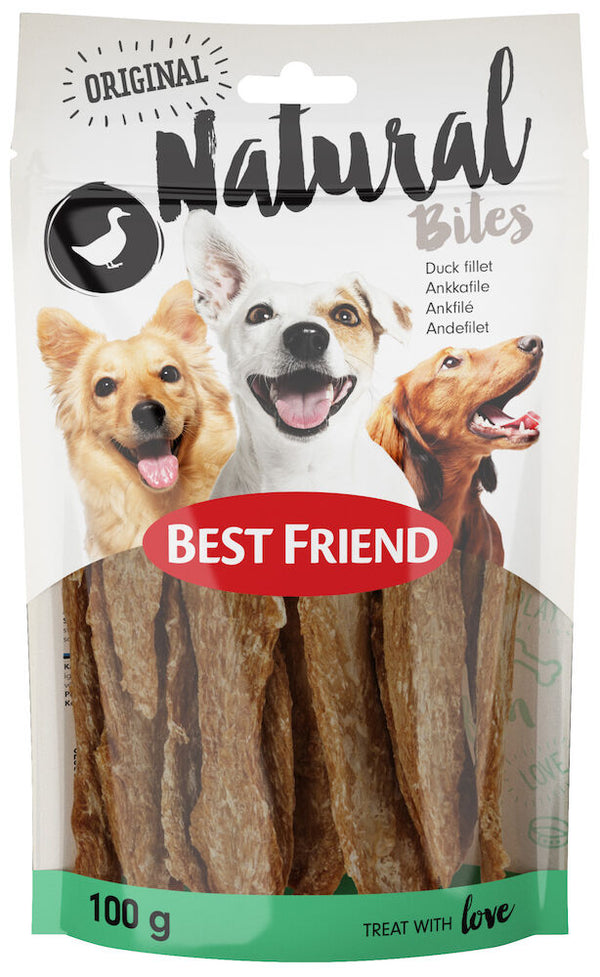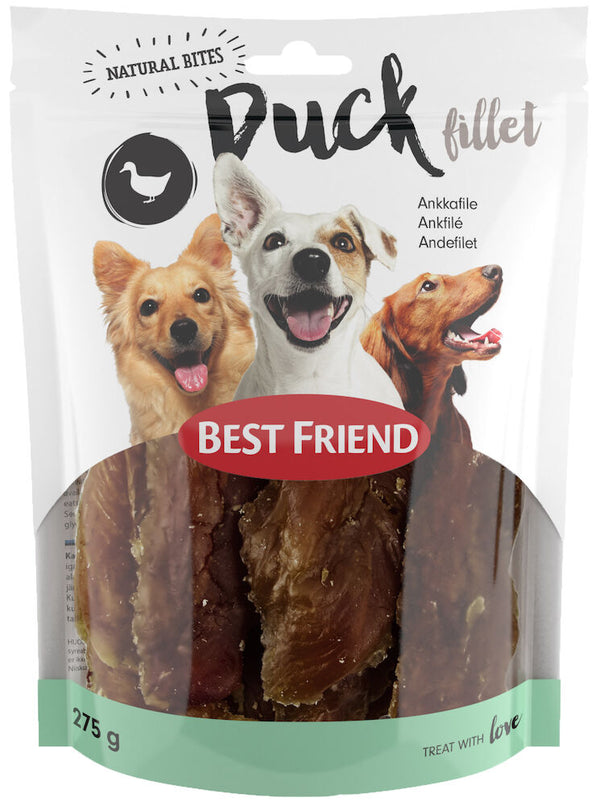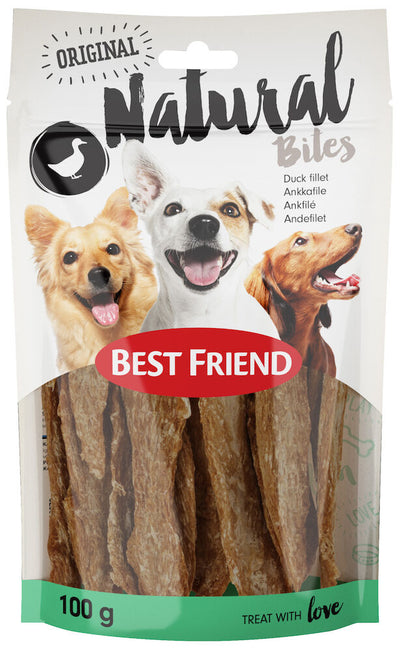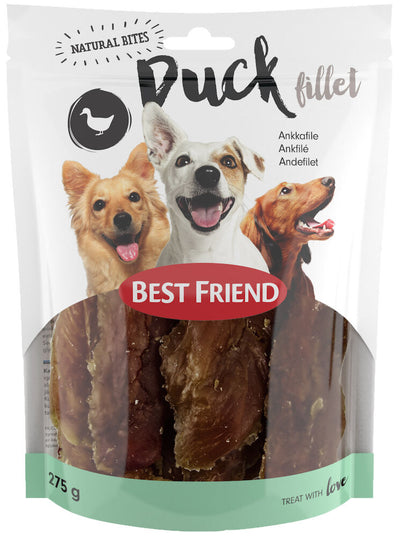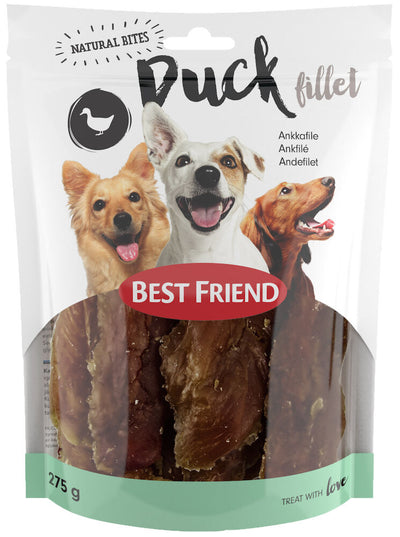 Best Friend Natural Bites duck fillet
Best Friend Natural Bites Duck Fillet are tasty, classic treats suitable for all adult dogs. The treats contain lots of protein and real chicken, but no grain. Convenient resealable pack.
Feed composition:
Duck breast, vegetable protein, glycerin, starch, sorbitol.
Animal nutrients:
Protein: 63
Water: 20
Fat: 5
Fibre, crude: 4
Ash: 5
Feeding instructions:
Meaty snack which can be fed as a reward or a treat for your dog.
Consumer usage instructions:
Always ensure fresh drinking water is available. You should always keep an eye on your dog when it eats. NOTE! Oxygen absorber bag is not edible, keep out of reach of pets