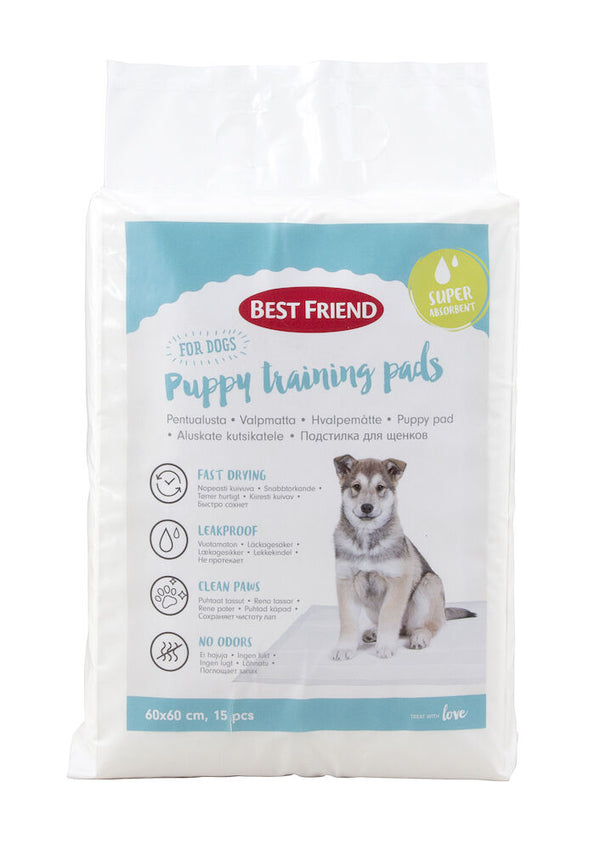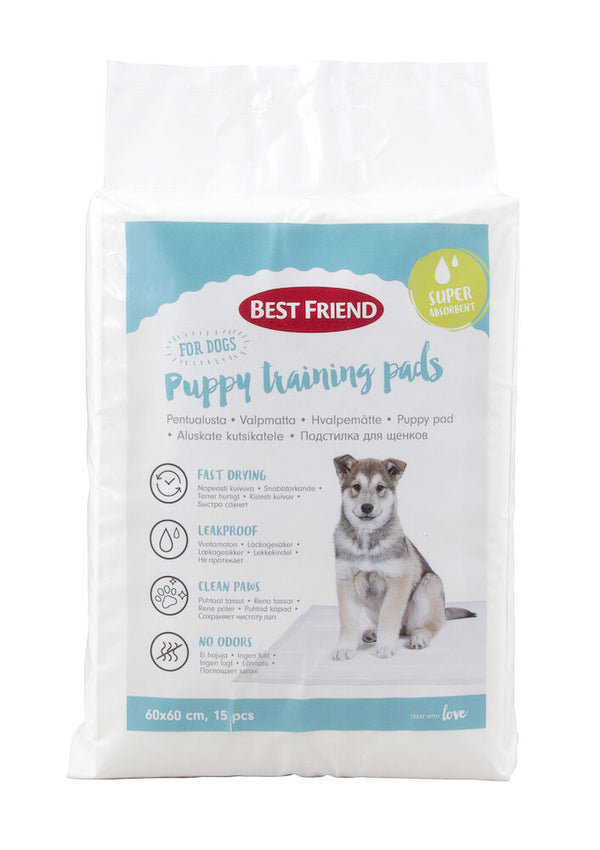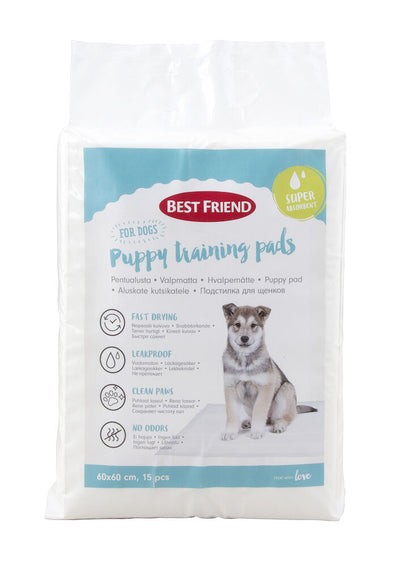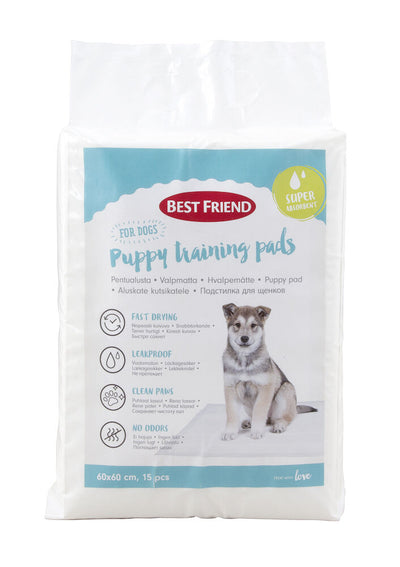 The Best Friend puppy pad is an excellent aid in house-training puppies. The pad's highly durable, tear-resistance surface layer absorbs liquid quickly and the antibacterial and odour-eliminating inner layer effectively absorbs the liquid. The surface of the pad feels pleasantly dry and the thin plastic coating on the base prevents leaks. The pads keep your pet's paws and the floors dry, and ensures that your home stays clean, hygienic and odour-free.

The pads are ideal not only for puppies but also when your dog or cat is ill, recovering from an operation, or elderly with incontinence problems, and for use in the whelping box under the mother and her young. You can also use the pads to protect furniture, or in a pet carrier when travelling. Pad size 60 x 60 cm, 15 pcs per package.
Detailed composition:
PP, paper (wood pulp), wood pile, water-absorbent polymer, PE
Consumer usage instructions:
The pad should be changed regularly. Use the pad alone or with the Best Friend Puppy pad holder (60 x 60 cm). How to house-train a puppy: Start house-training as soon as your puppy arrives in your home. At first, puppies need to go to the toilet as soon as they wake up, after each meal and several times during the day. As it is not always possible to go out, it is a good idea to teach your puppy where to go to the toilet in the house. 1. Place the Puppy pad plastic-side down in the holder away from the puppy's food and bed. 2. Lift the puppy on to the pad and let it sniff the pad and take its time. 3. When the puppy goes to the toilet on the pad, give it plenty of praise and a treat. 4. If your puppy has an "accident" away from the pad, do not tell it off, just lift it on to the pad right away. This will help the puppy understand the right place to wee. 5. Once your puppy knows how to go to the pad, gradually move the pad closer to the door, and eventually, place it outside.