Best Friend Softies meaty treat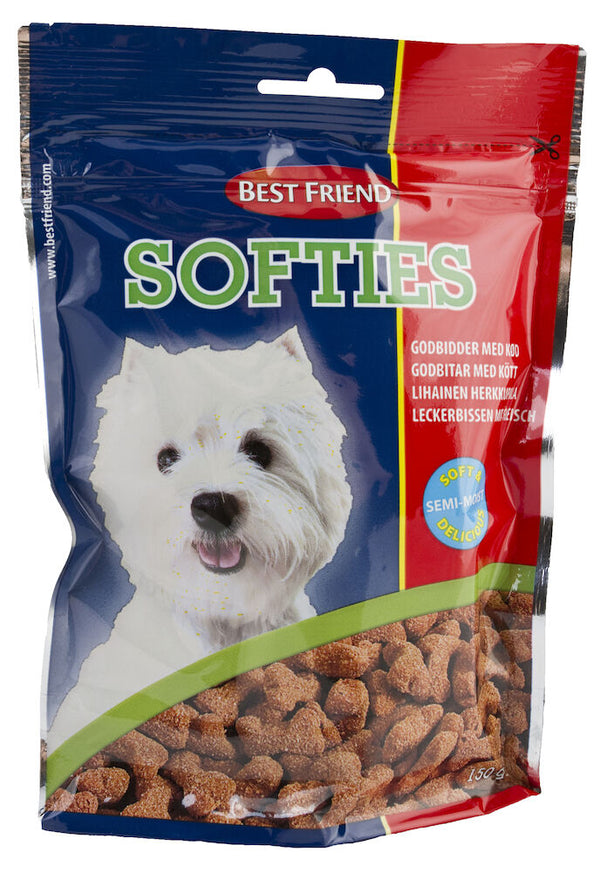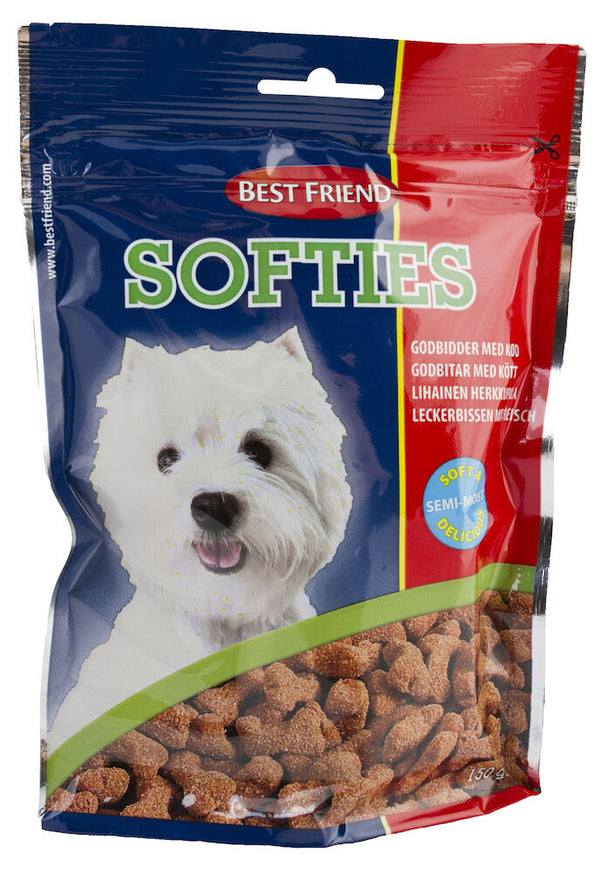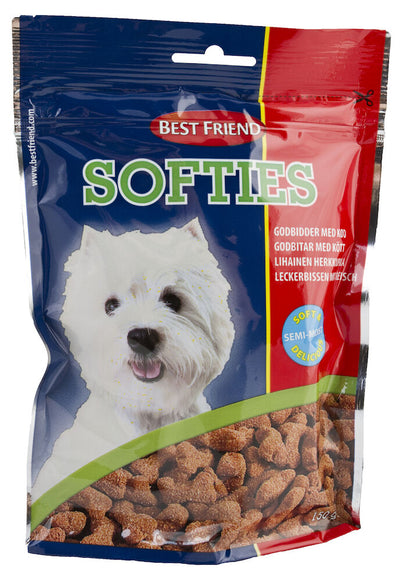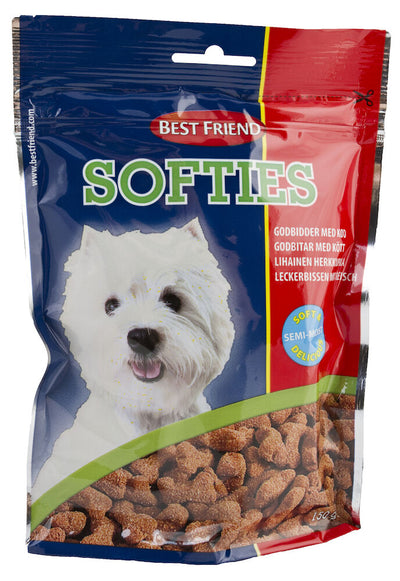 Best Friend Softies meaty treat
The Best Friend Softies meat snacks are soft and irresistibly delicious treats suitable for all dogs. These bone-shaped treats are just the right size for daily indulgence, rewarding and training. These treats are also easy to break into smaller pieces. The meat-flavoured Best Friend Softies snacks are a long-time favourite and one of our most popular treats. Made in Denmark.
Feed composition:
Cereals, meat and animal by-products, vegetable by-products, various sugars, oil and fats, vegetables, minerals.
Vitamins:
Vitamin A 19 000 IU/kg, Vitamin D3 1900 IU/kg, Vitamin E 100 mg/kg
Natural antioxidants:
EU antioxidants and preservatives
Metabolizable energy:
319 Kcal/100 g - 1336 KJ/100 g
Trace elements:
Iron (ferric oxide) 450 mg, Iron (ironsulphate monohydrat) 130 mg, Zink 110 mg, Mangan 35 mg, Copper 10 mg, Iodide (potassium iodide) 2 mg
Animal nutrients:
Protein: 20
Fat: 10
Fibre, crude: 3
Ash: 7
calcium: 1.2
phosphorus: 0.9
Water: 20
Feeding instructions:
Meaty snack which can be fed as a reward or a treat for your dog. Use it as a daily snack or reward in connection with training of the dog. Ready to serve. Must be supplemented by a full feed to satisfy the dog's daily nutritional needs.
Consumer usage instructions:
Not suitable for puppies under 4 months old. Always ensure fresh drinking water is available. You should keep an eye on your dog when it eats.