Best Friend Suomalainen naudanmahalastu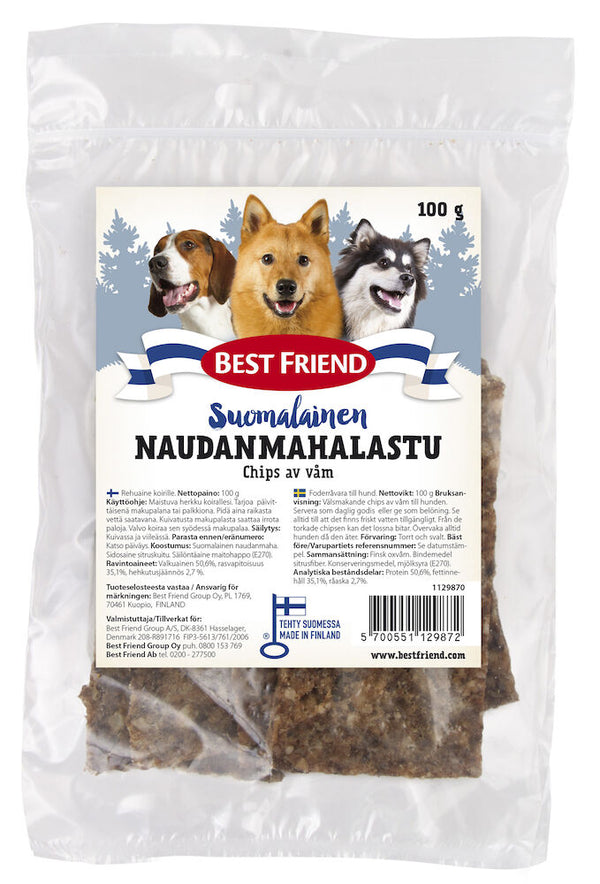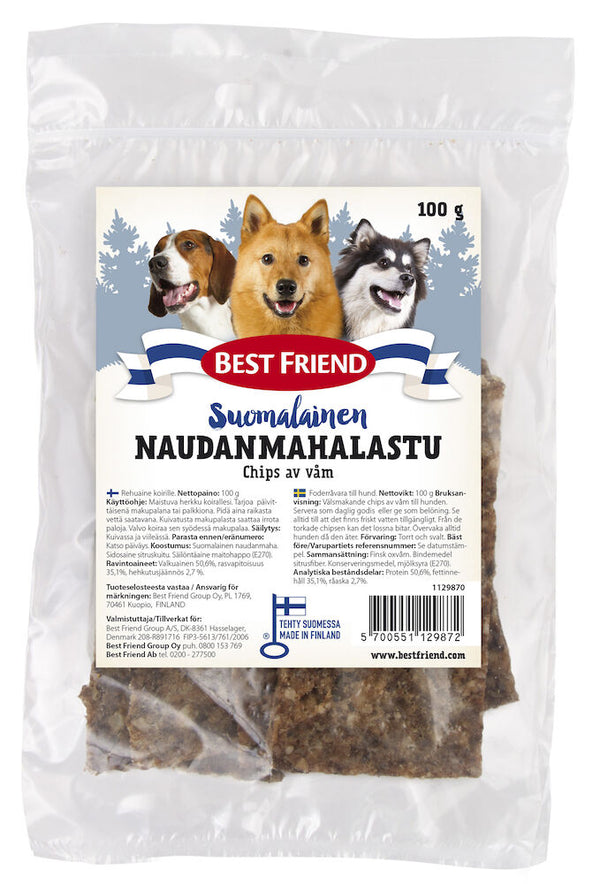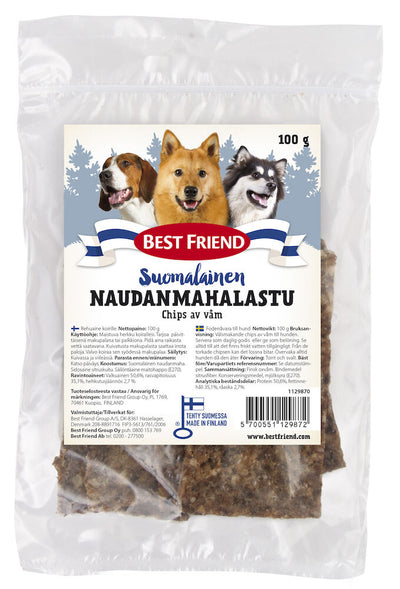 Best Friend Suomalainen naudanmahalastu
The Best Friend Finnish snacks are made in Finland from natural and safe Finnish ingredients. The products are liked by furry friends of all shapes and sizes. In addition to calming your dog's stomach, the Best Friend Finnish Tripe Strips are great for training, activating and rewarding your dog. The tripe strips are made in Finland from Finnish beef.
Feed composition:
Finnish beef stomach, adhesive citrus fibre.
Natural antioxidants:
Preservative, lactic acid (E270)
Animal nutrients:
Fat: 35.1
Protein: 50.6
Ash: 2.7
Feeding instructions:
Delicious snack which can be fed as a reward or a treat for your dog.
Consumer usage instructions:
Always ensure fresh drinking water is available. You should keep an eye on your dog when it eats. Pieces may come off the dried treat.