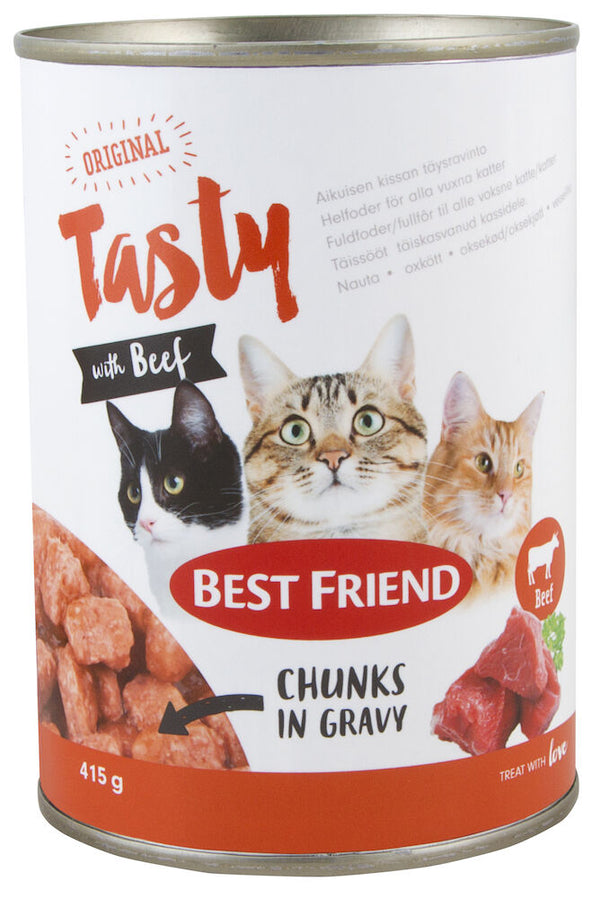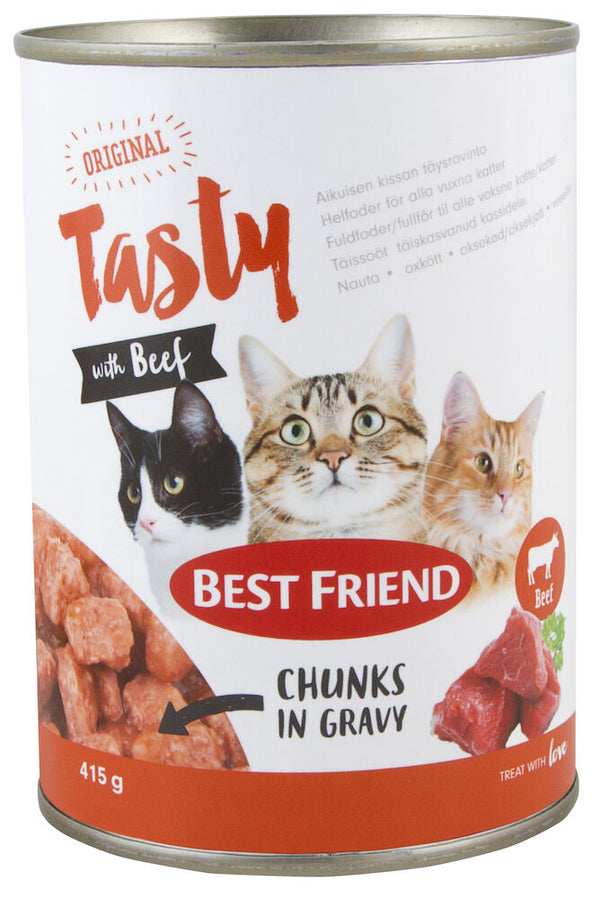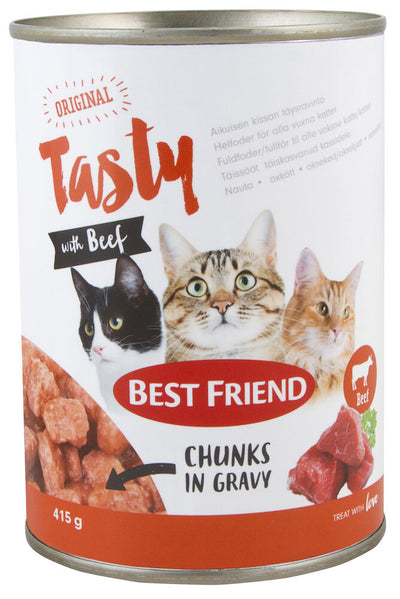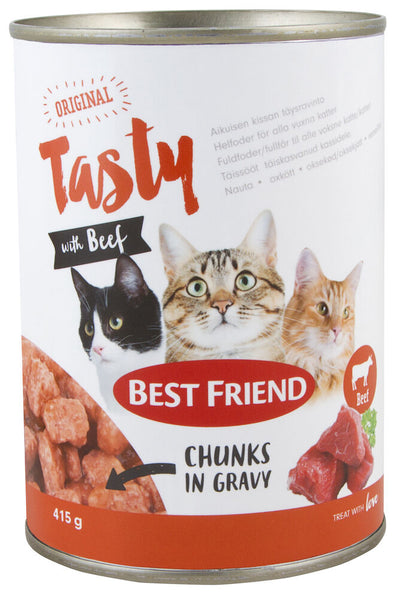 Best Friend Tasty game is a complete food for an adult cat that contains deliciously soft and meaty pieces of game in a tasty sauce.
Feed composition:
Meat and animal derivatives (of which 4 % beef), vegetable biproducts, vitamins, minerals.
Vitamins:
Vitamin A 2000 IU/kg, Vitamin D3 200 IU/kg, Vitamin E (alfa-tokoferol) 16 mg/kg
Trace elements:
Taurine 300 mg/kg, Iron E1 24 mg/kg, Zinc E6 15 mg/kg, Manganese E5 6 mg/kg, Iodine E2 0,3 mg/kg
Animal nutrients:
Protein: 6
Fat: 4.5
Fibre, crude: 0.5
Ash: 2
Water: 81
calcium: 0.37
phosphorus: 0.25
Feeding instructions:
Served at room tempreture 2-3 times a day. Serving amount: 1-3 kg 90-280 g 3-6 kg 280-430 g 6-10 kg 430-730 g The amount depends on the cats age, breed and level of activity.
Consumer usage instructions:
Always keep fresh drinking water available.