Best Friend WellDone game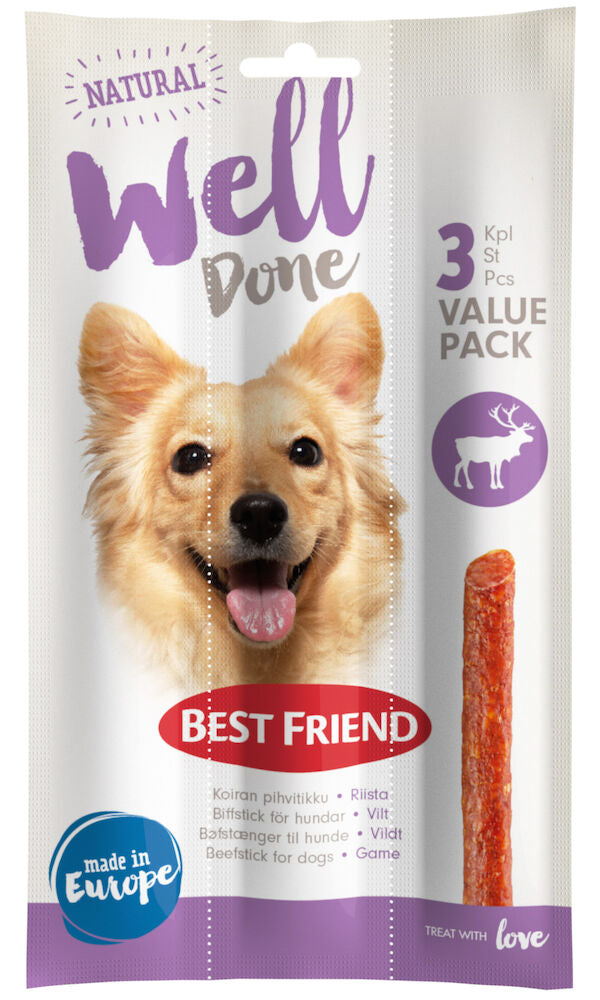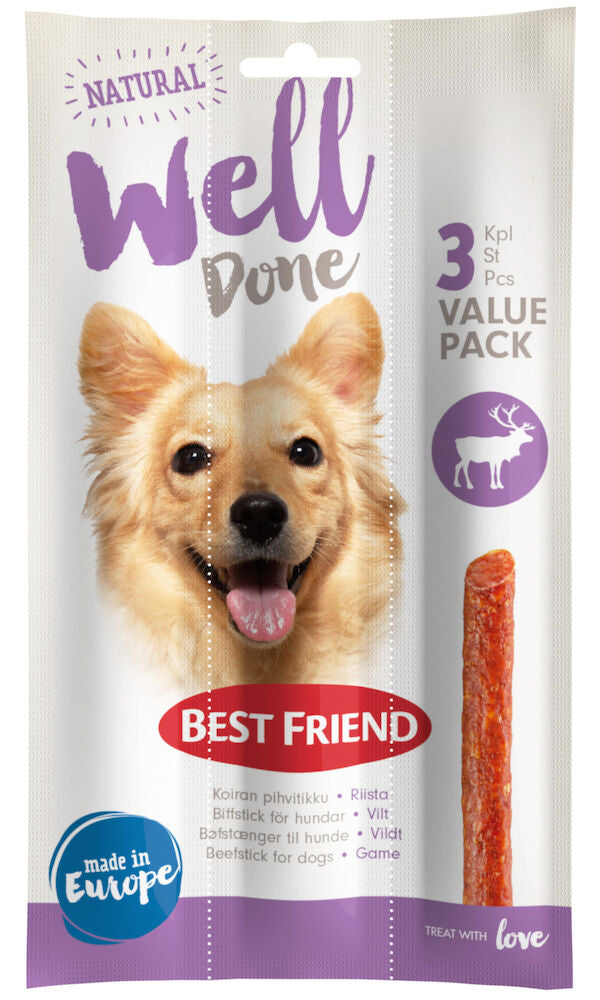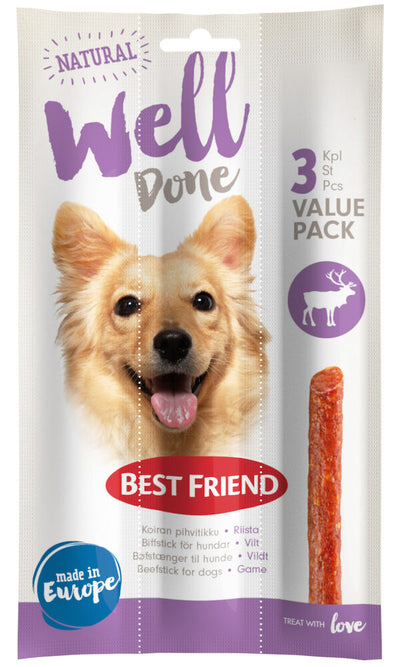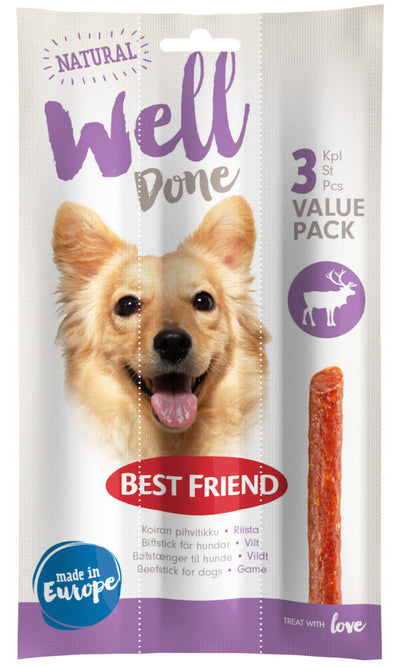 Best Friend WellDone game
The Best Friend WellDone treats are perfect for training rewards and daily snacks, and for shared moments of indulgence. These grain-free beefsticks contain a lot of fresh meat and are guaranteed to be liked by all dogs. No sugar has been added to these game-flavoured treats, and they contain vitamins that support a varied diet. A convenient multipack that contains a total of three sticks.
Feed composition:
Meat and animal derivatives (95 %, thereof 15 % from game), minerals, inulin, mannan oligosaccharides (MOS), mint, glucosamine, chondroitin.
Vitamins:
Vitamin A 5000 IU / kg, Vitamin D3 500 IU / kg, Vitamin E 50 mg / kg, L-Carnitine 1000 mg / kg
Natural antioxidants:
Technological additives (preservatives)
Animal nutrients:
Protein: 39
Water: 30
Fat: 19
Fibre, crude: 1
Ash: 9
Feeding instructions:
Meaty snack which can be fed as a reward or a treat for your dog. 1-4 sticks per day, depending on the size of your dog. Use within one day of opening.
Consumer usage instructions:
Always ensure fresh drinking water is available.