Best Friend Bilanx Stix fish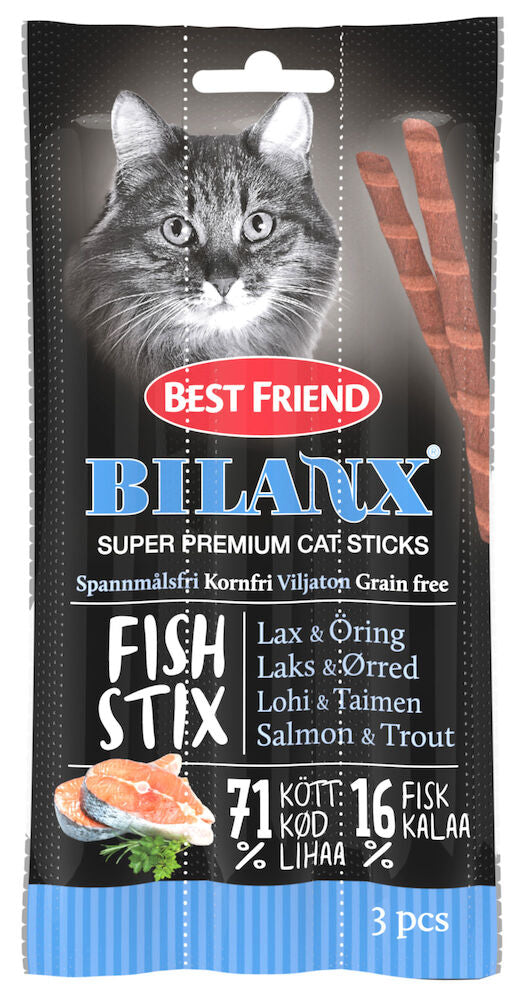 Best Friend Bilanx Stix fish
Bilanx Stix are grain-free, softy and meaty treats for your cat. Contains Omega-3 fatty acids, vitamins and trace elements which are important for the cat's well-being. The treat is suitable as a reward for kittens over 4 months of age as well as all adult cats. Bilanx - only the best for your cat!
Vitamins:
Vitamin A 5000 IU/IE/KG, Vitamin D3 500 IU/IE/KG, Vitamin E (alfa-tokoferol) 5 mg/KG
Additives:
taurine 1000 mg/KG
Consumer usage instructions:
Use: Kittens over 4 months old: ½-1 Stix treats per day. Adult cats: 1–2 Stix treats per day, depending on the activity level. Take the number of treats into account in the daily amount of food. Remember that cats should always have access to a large amount of fresh drinking water.