Best Friend Bilanx chicken breast and liver in chicken broth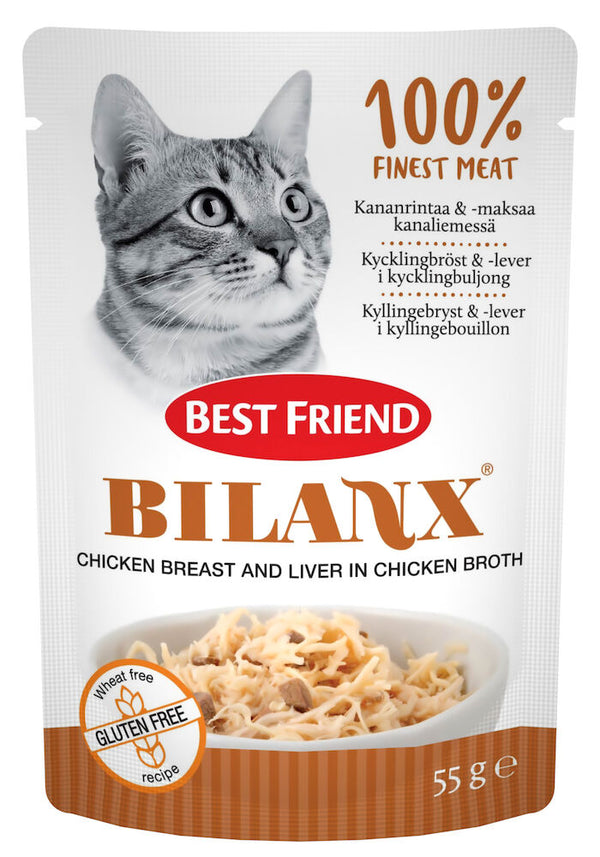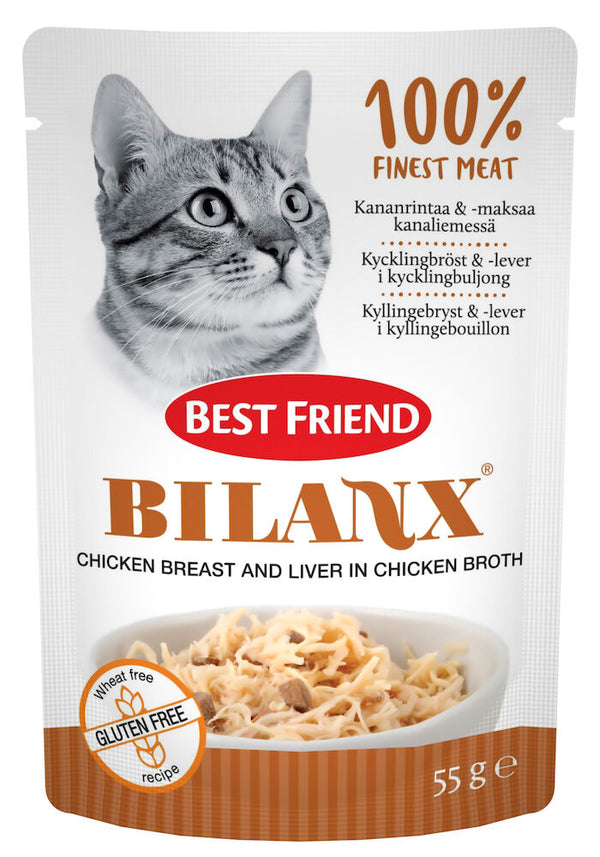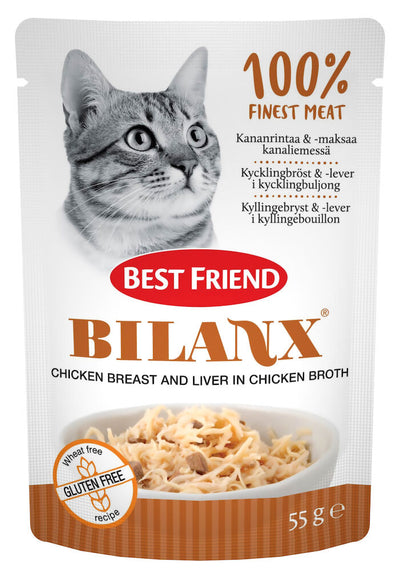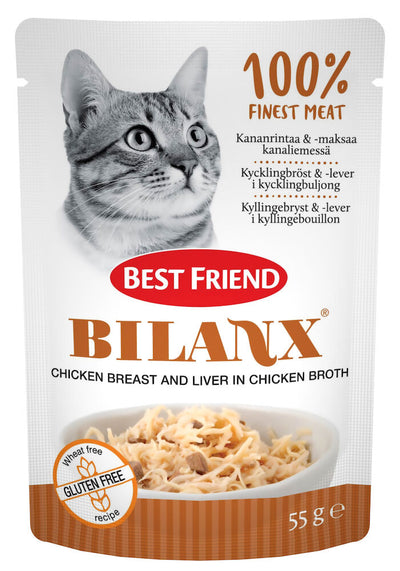 Best Friend Bilanx chicken breast and liver in chicken broth
Bilanx chicken breast and liver in chicken broth is a super delicious and meat-rich wet food for adult cats. Made from 100% natural ingredients without sugar, wheat or other additives. Bilanx - only the best for your cat!
Feed composition:
Natural chicken broth (51,8%), chicken breast (41,7%), chicken liver (5,1%) rice (1,4%).
Metabolizable energy:
58 Kcal/ 100g
Animal nutrients:
Protein: 14
Fat: 1
Fibre, crude: 0.1
Ash: 0.5
Water: 84
Consumer usage instructions:
Served at room temperature with dry food (Bilanx dry food). Always keep fresh water available.