Best Friend Bilanx Happy Snax chicken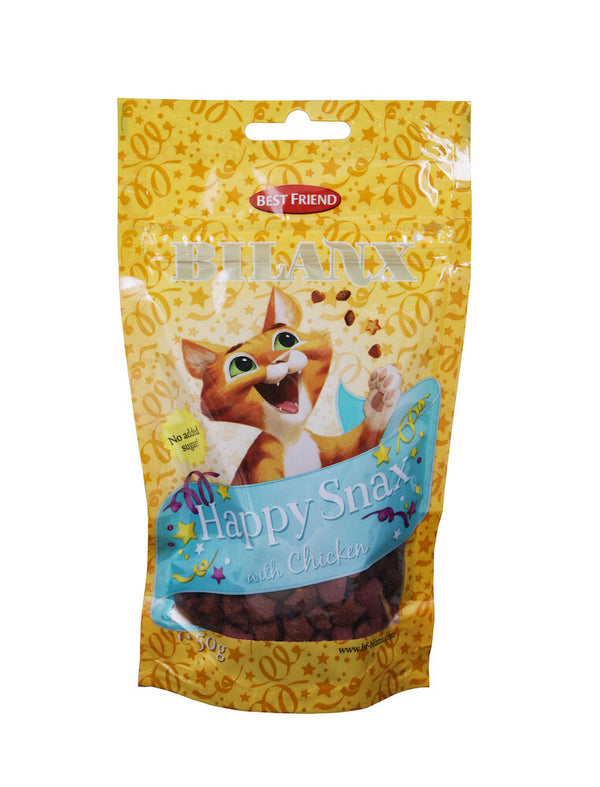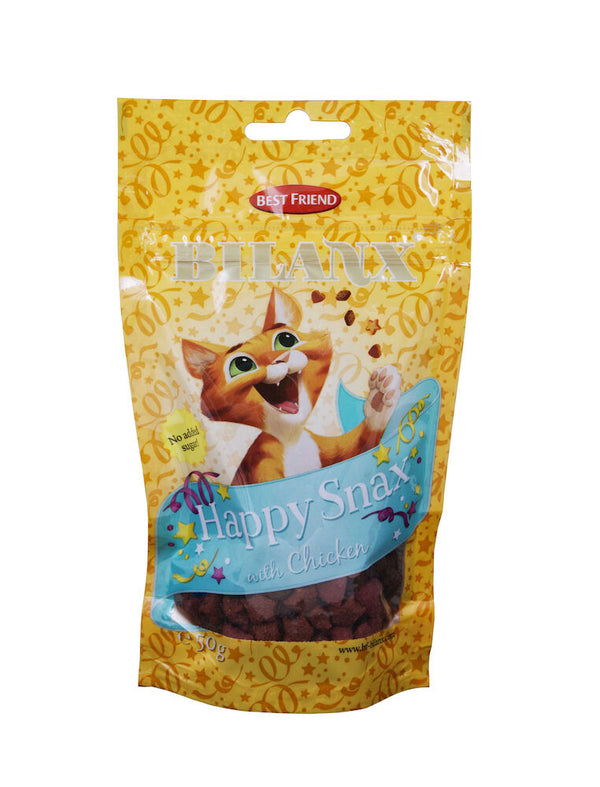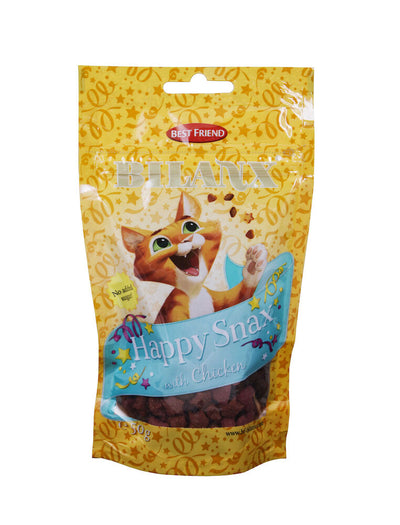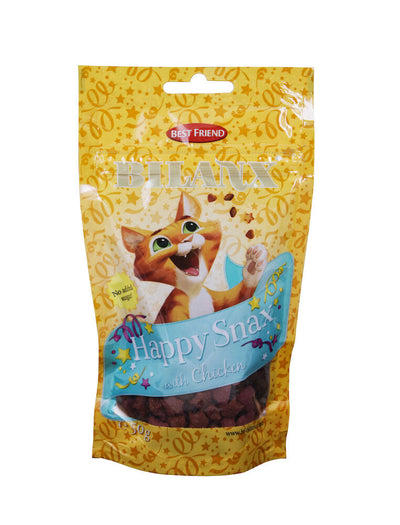 Best Friend Bilanx Happy Snax chicken
Bilanx Happy Snax Chicken - deliciously and crunchy treats for cats! 3 different sizes and flavours per bag and no added sugar. Bilanx - only the best for your cat!
Feed composition:
Cereals, meat and animal derivatives (15% from chicken in the pink kibbles, 4% from turkey in the brown kibbles, 4% from duck in the orange kibbles), vegetable protein extracts, oils and fats, derivatives of vegetable origin, yeasts, minerals, molluscs and crustaceans.
Vitamins:
Vitamin A 12000 IU/KG, Vitamin D3 840 IU/KG, Vitamin E/RRR-aplha tocppheryl acetate 120 mg/KG
Natural antioxidants:
Antioxidants and colourants.
Animal nutrients:
Protein: 30
Fat: 18
Fibre, crude: 2.5
Ash: 6
Feeding instructions:
Cats love these crunchy kibbles in different flavors. There is no added sugar, and the kibbles contains less than 1 kcal per piece. 15-20 pcs provide snacks per day. Reduce the cat's feeding relate.
Consumer usage instructions:
Make sure the cat always has access to fresh water.