Best Friend Bilanx Organic paté beef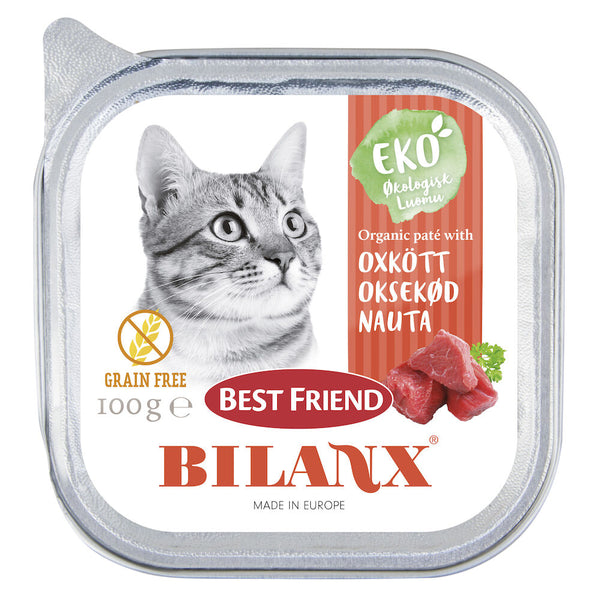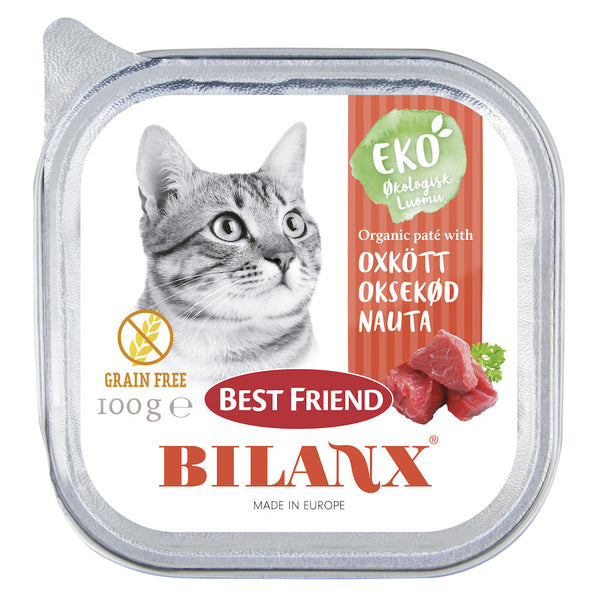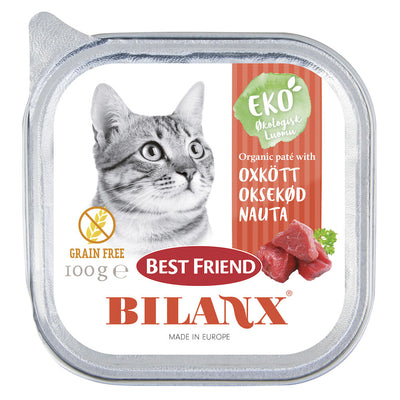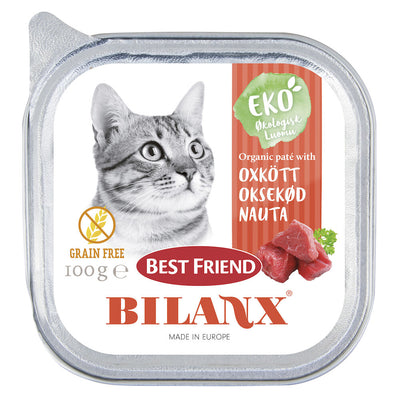 Best Friend Bilanx Organic paté beef
Bilanx Organic beef pate is a grain-free and tasty organic food for adult cats. Made in Europe respecting the principles of organic production. Bilanx - only the best for your cat!
Feed composition:
Meat and animal derivatives* (50 % thereof 4 % from beef), minerals. *From certified organic production, skal 26932
Vitamins:
Vitamin D3 250 IU/kg Vitamin E 30 mg/kg
Trace elements:
Zink 20 mg/kg Mangan 6 mg/kg Copper 1 mg/kg Iodine 0,5 mg/kg
Additives:
Taurin 450 mg/kg
Animal nutrients:
Protein: 10
Fat: 6
Fibre, crude: 0.4
Ash: 2
Water: 80
Feeding instructions:
Offered at room temperature at least twice a day. The daily dose for an adult cat is 3-4 (100 g) trays. The amount depends on the age, breed and activity of the cat.
Consumer usage instructions:
Always keep fresh water available.