Best Friend Bilanx Organic paté turkey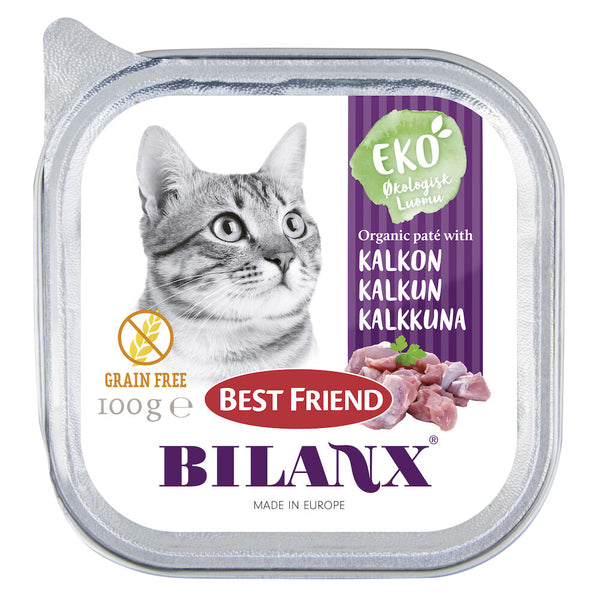 Best Friend Bilanx Organic paté turkey
Bilanx Organic turkey pate is a grain-free and tasty organic food for adult cats. Made in Europe respecting the principles of organic production. Bilanx - only the best for your cat!
Consumer usage instructions:
Use: Served at room temperature at least twice a day, the daily dose for an adult cat is 3 to 4 (100 g) boxes. The number depends on the age, breed and activity of the cat. Always keep fresh water available. Storage: Store unopened in a dry and cool place. Once opened, the product should be stored tightly closed in the refrigerator, used within two days of opening.