Best Friend Bilanx Stix liver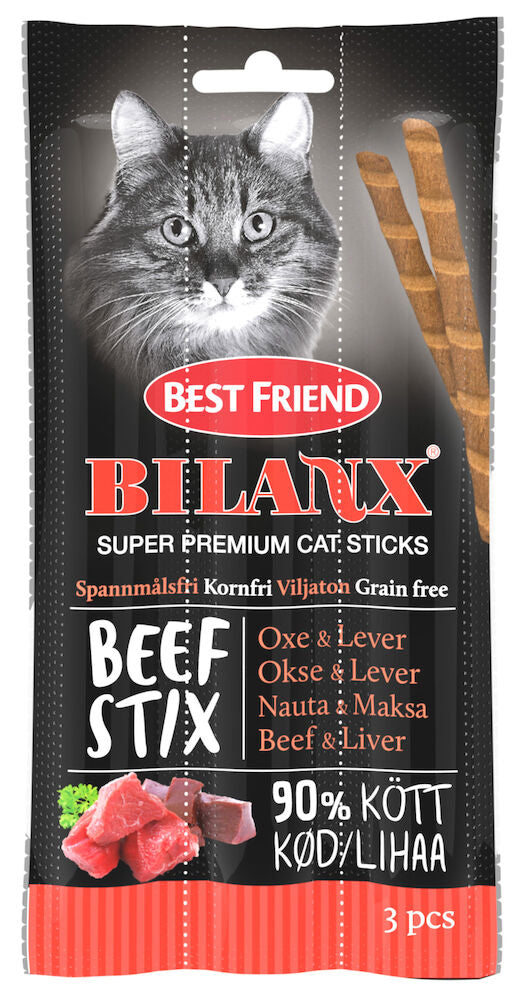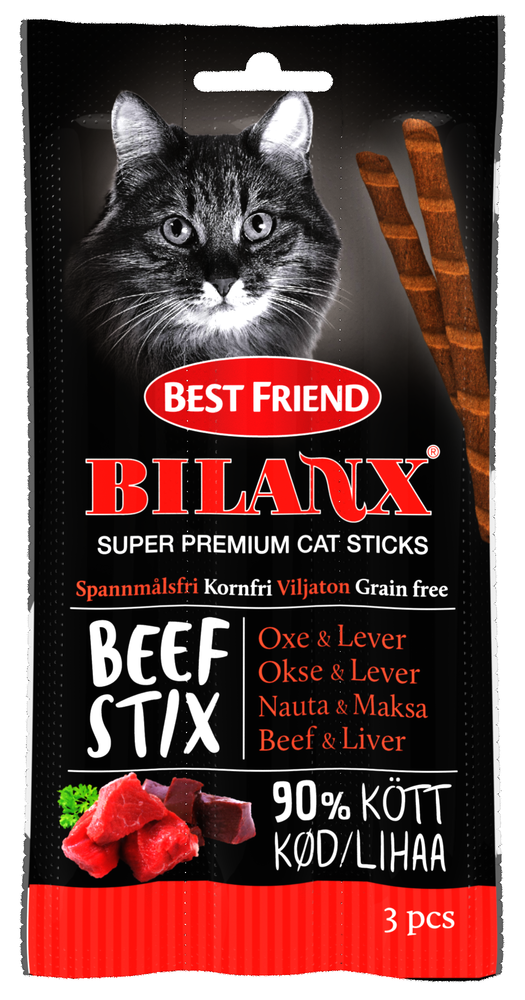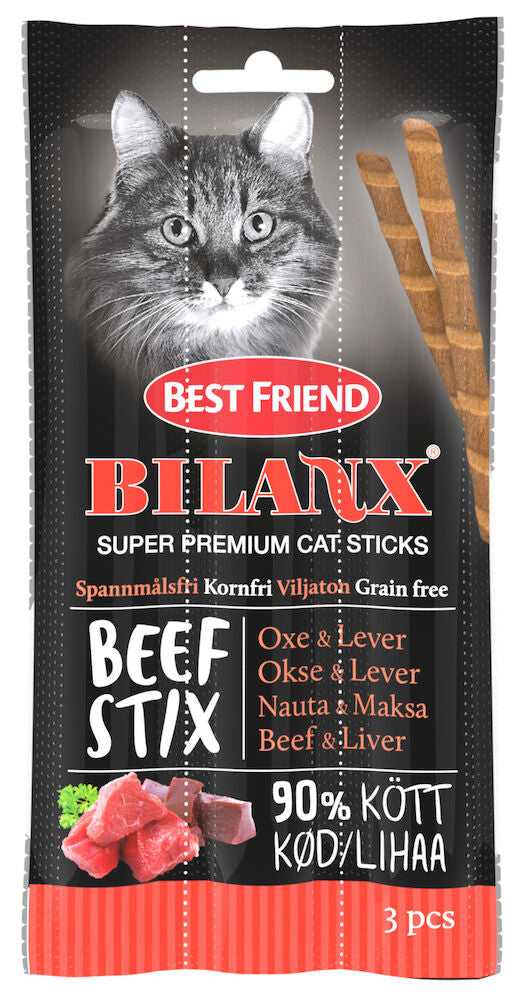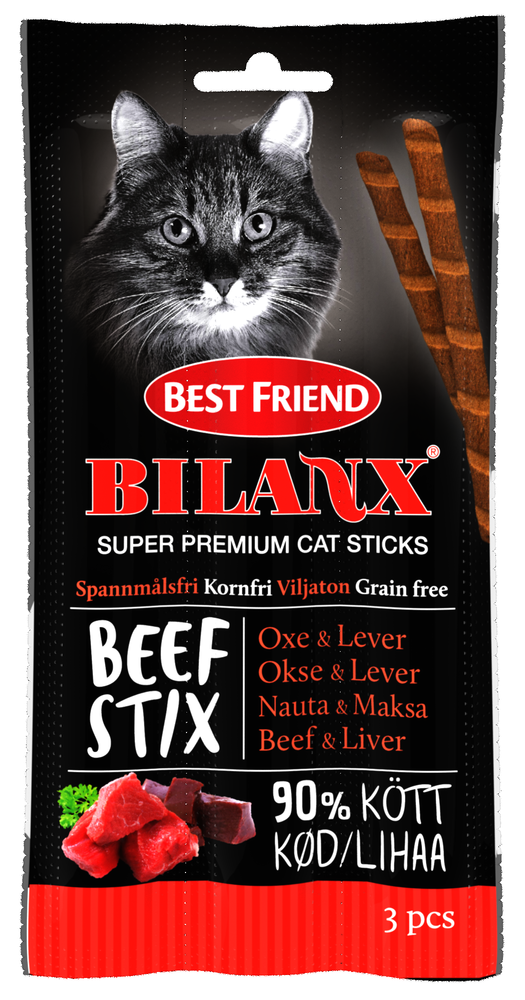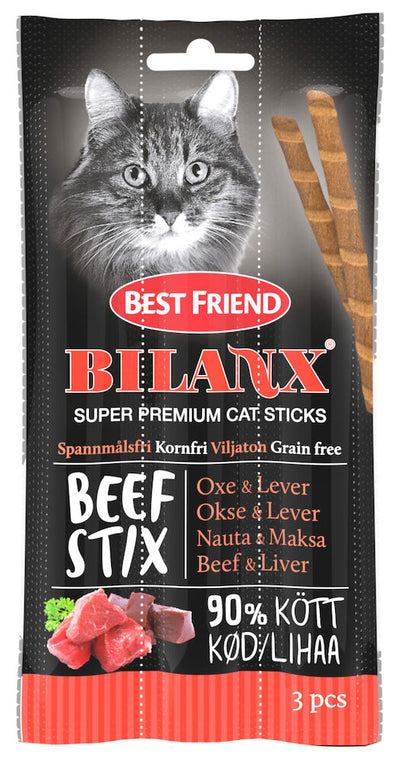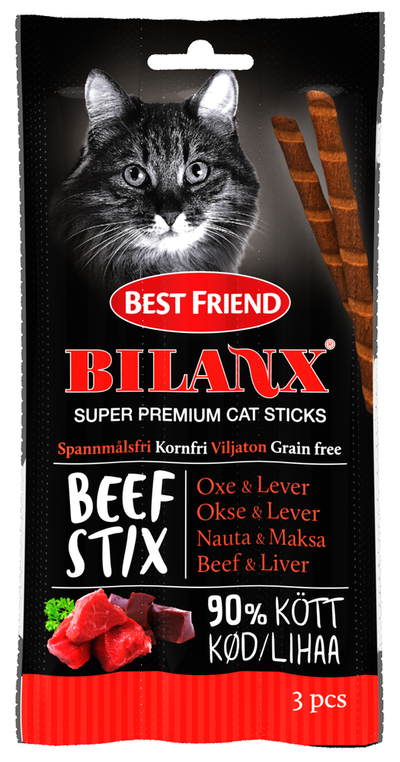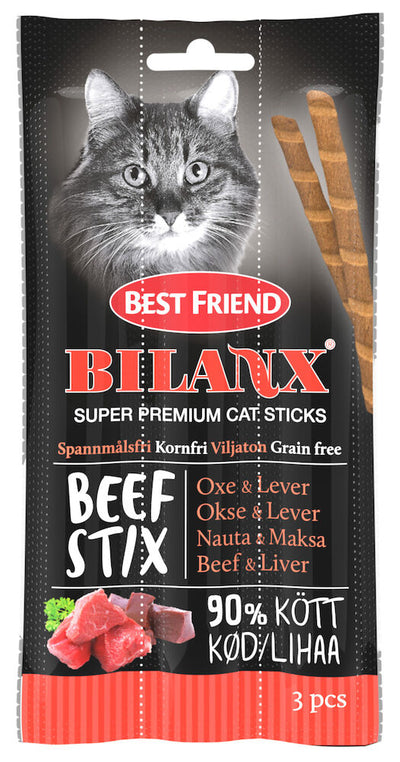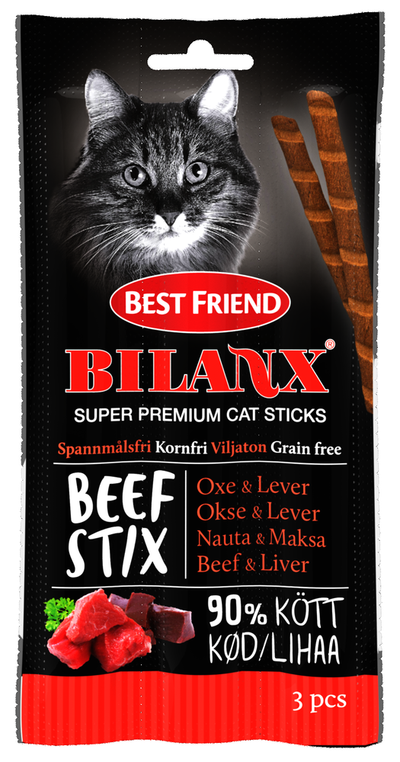 Best Friend Bilanx Stix liver
Bilanx Stix are grain-free, softy and meaty treats for your cat. Contains Omega-3 fatty acids, vitamins and trace elements which are important for the cat's well-being. The treat is suitable as a reward for kittens over 4 months of age as well as all adult cats. Bilanx - only the best for your cat!
Feed composition:
Meat and animal by-products (53% meat, 14% beef, 14% liver), yeasts, sugar, minerals.
Vitamins:
Vitamin A 5000 IU/kg, Vitamin D3 500 IU/kg, Vitamin E / alfa-tokoferol 5 mg/kg
Additives:
Taurine 1000 mg/kg
Animal nutrients:
Protein: 38
Fat: 20
Fibre, crude: 1
Ash: 6
Water: 27
Feeding instructions:
Bilanx Stix are soft sticks containing a lot of meat and are the perfect treat for your cat. Kittens from four months: ½-1 Stix per day. Adult cats: 1-2 Stix per day, depending on activity level. Always adjust your cat's total diet accordingly.
Consumer usage instructions:
Remember that cats should always have access to a large amount of fresh drinking water.