Best Friend Bones 3in1 ox and pork chew stick with chicken fillet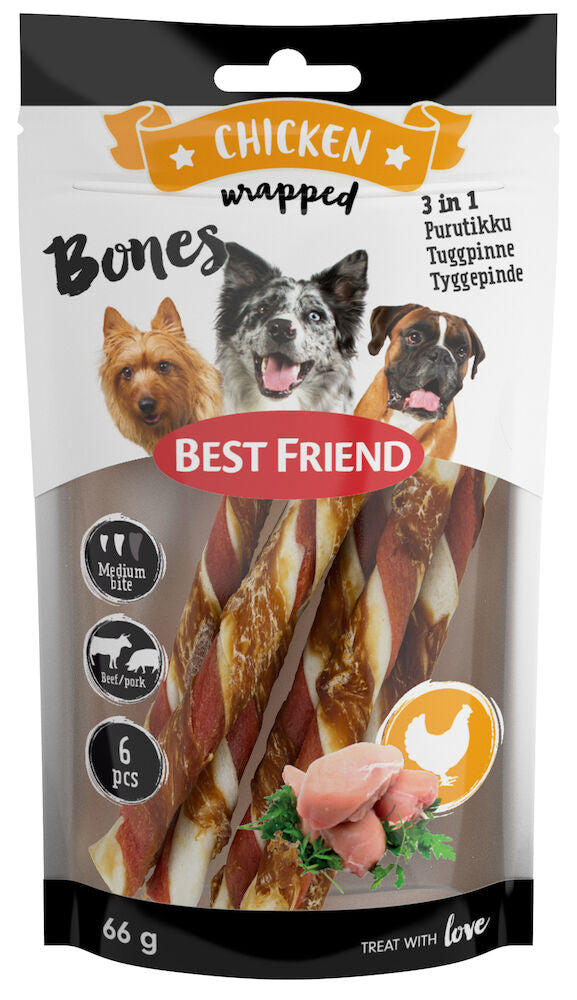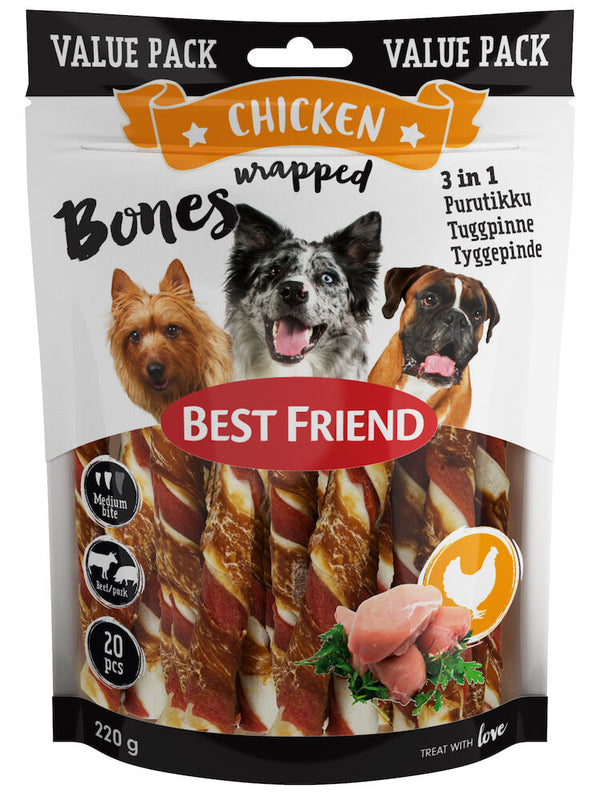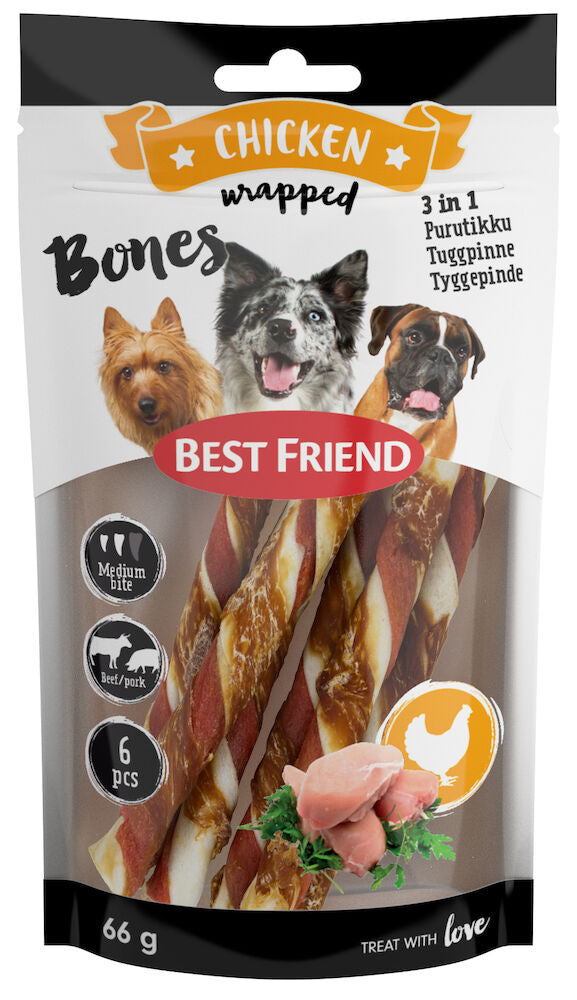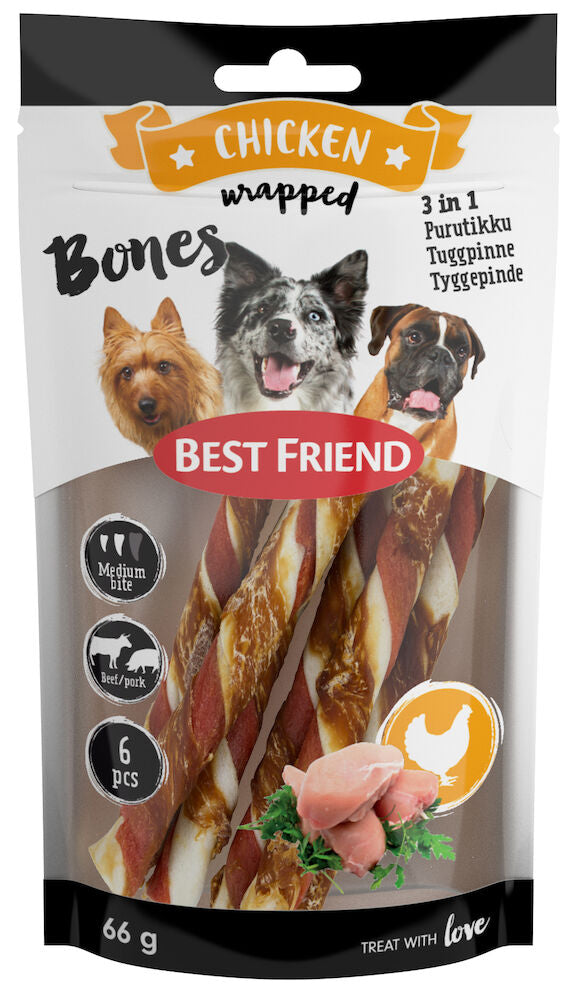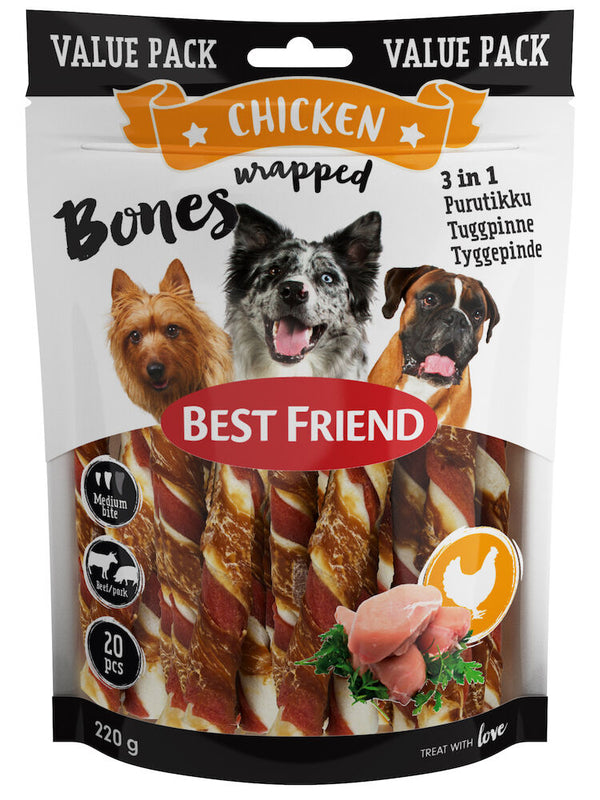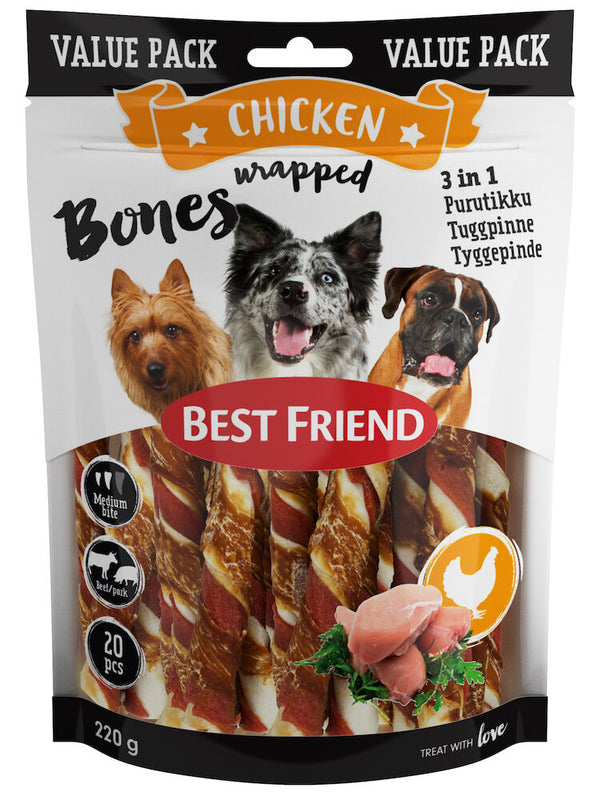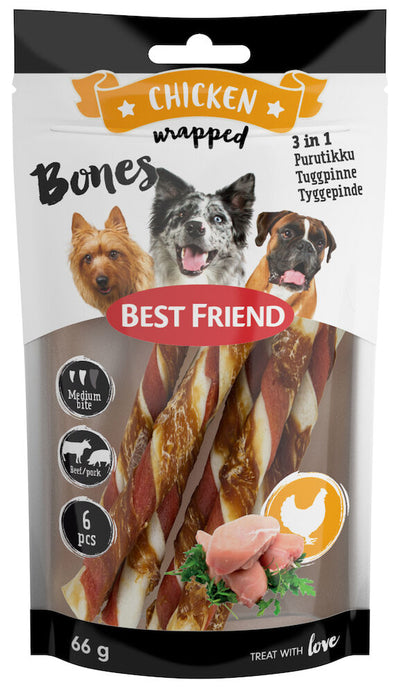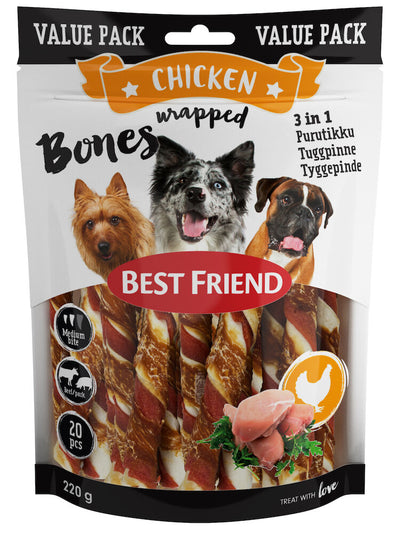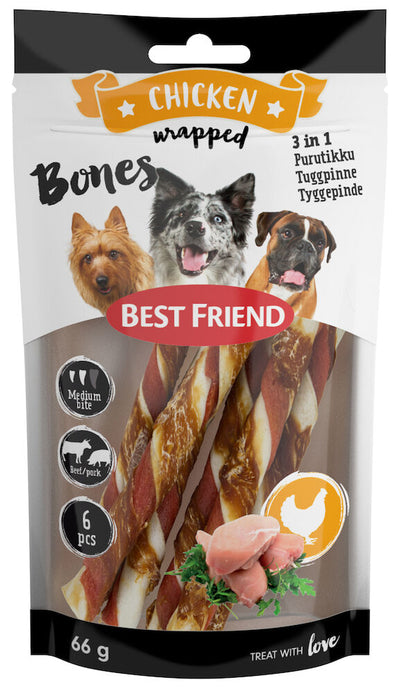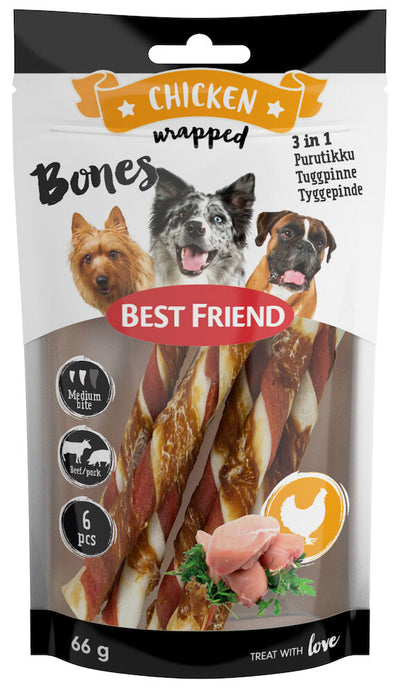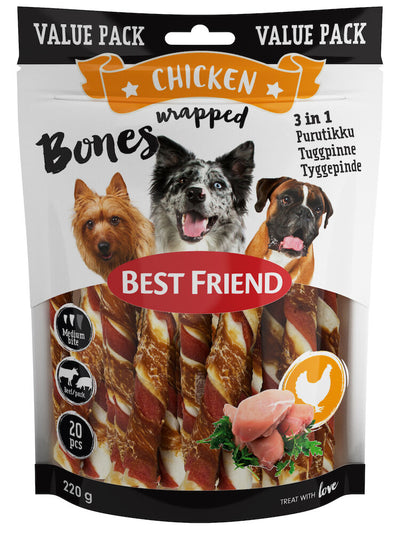 Best Friend Bones 3in1 ox and pork chew stick with chicken fillet
Best Friend Bones 3in1 Chew Sticks are meaty chew bones with three flavours and features in one delicious package. The cowhide and pigskin bone has a nice, chewable texture (medium bite), and the chicken fillet wrapped around it perfects the tasty treat and encourages dogs to chew. Best Friend Bones 3in1 Chew Sticks are perfect for small and medium-sized dogs, and they also make for a great treat for large dogs. The convenient pack is easy to take along on a trip, for example – contains 6 bones. Regular use of chewing products helps maintain tooth and gum health and prevent bad breath. Chewing products also make for excellent entertainment and effectively invigorate your dog during dull moments while stimulating the natural chewing instinct.
Feed composition:
Rawhide, pork hide, chicken fillet, corn starch, glycerine.
Animal nutrients:
Protein: 70
Fat: 5
Fibre, crude: 1
Ash: 3
Water: 16
Feeding instructions:
Chewing stick wrapped with chicken fillet for all dogs
Consumer usage instructions:
Always have fresh water available for your dog. You should always keep an eye on your dog when it is given chewing bones.