Best Friend Bones Hip & Joint chew + active ingredients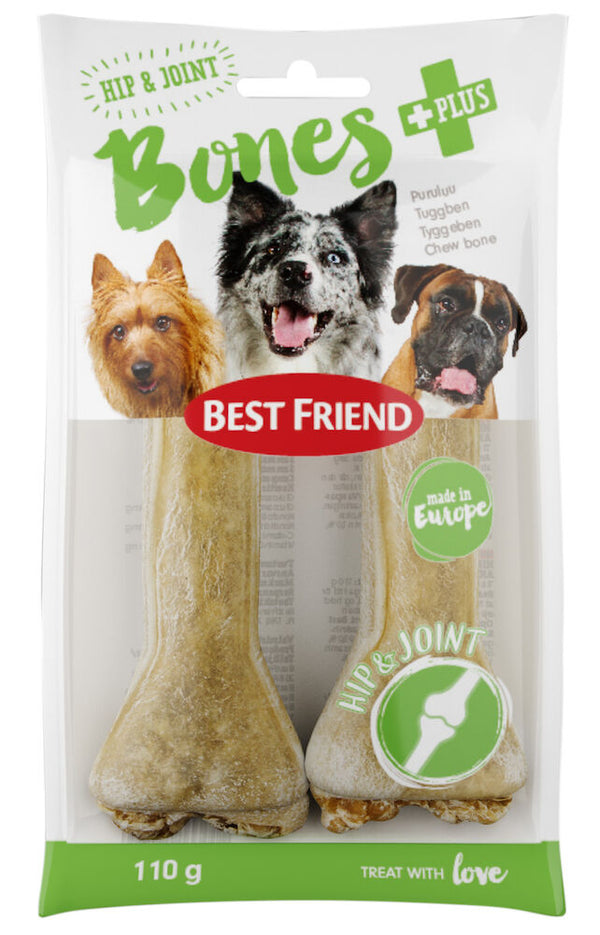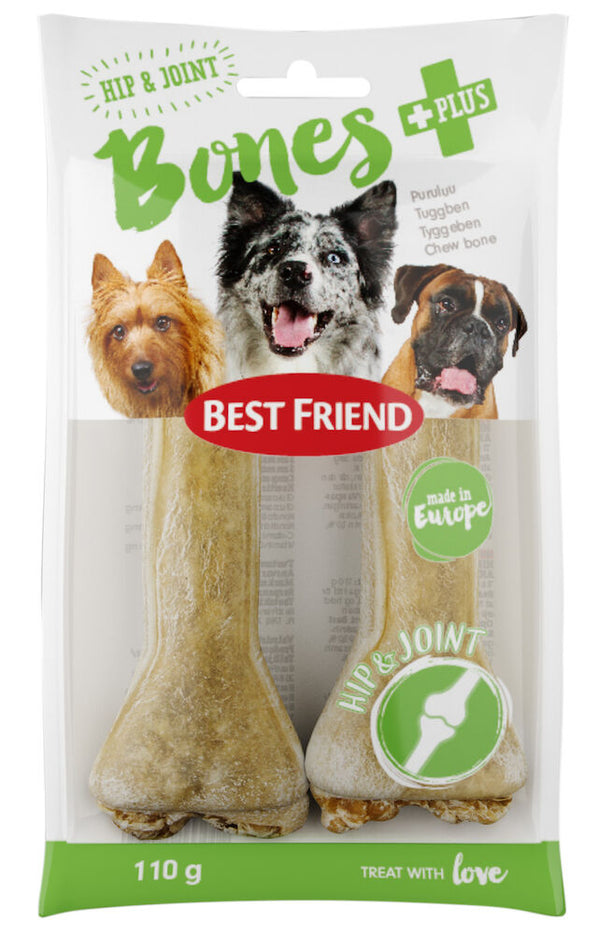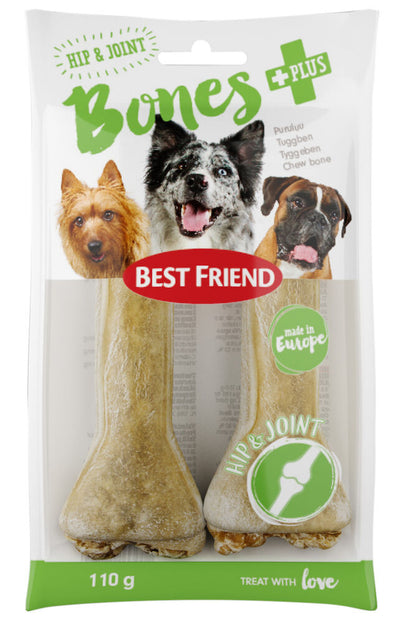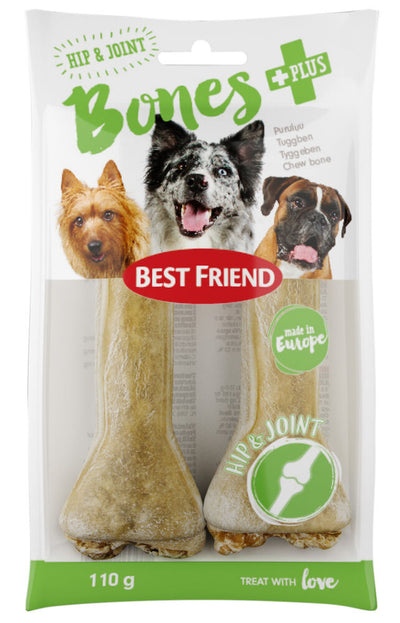 Best Friend Bones Hip & Joint chew + active ingredients
Best Friend Bones Hip & Joint Chew Bone is an innovative treat for chewing: it combines the advanced properties of chew bones with active ingredients. Exercise and chewing are both part of a dog's life. The Best Friend Bones Hip & Joint chew bones contain, for example, glucosamine and chondroitin that promote cartilage growth. Hip & Joint Chew Bones also contain vitamin C, which acts as an antioxidant and boosts the effect of glucosamine and chondroitin. Hip & Joint Chew Bones contain glucosamine (350 mg), chondroitin (250 mg) and vitamin C (120 mg) that support joint function. Regular use of chewing products helps maintain tooth and gum health and prevent bad breath. Chewing products also make for excellent entertainment and effectively invigorate your dog during dull moments while stimulating the natural chewing instinct.
Feed composition:
Rawhide 95,75 %, tripe 2,0 %, bull pizzle 1,0 %, glucosamine, chondroitin, Vitamine C.
Vitamins:
Vitamin C 120 mg
Additives:
Glucosamine 350 mg, Chondroitin 250 mg
Animal nutrients:
Protein: 90.5
Fat: 1.8
Fibre, crude: 0.2
Ash: 1.6
Feeding instructions:
Chewing bone for all dogs. 1-2 chews per day, depending on the size of your dog.
Consumer usage instructions:
Always have fresh water available for your dog. You should always keep an eye on your dog when it is given chewing bones.