Best Friend Bones Superfood chew + berries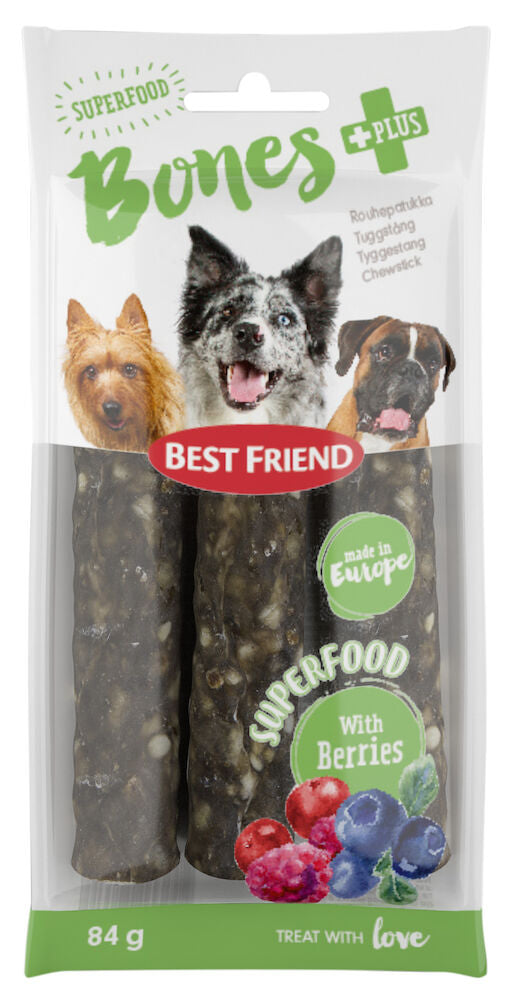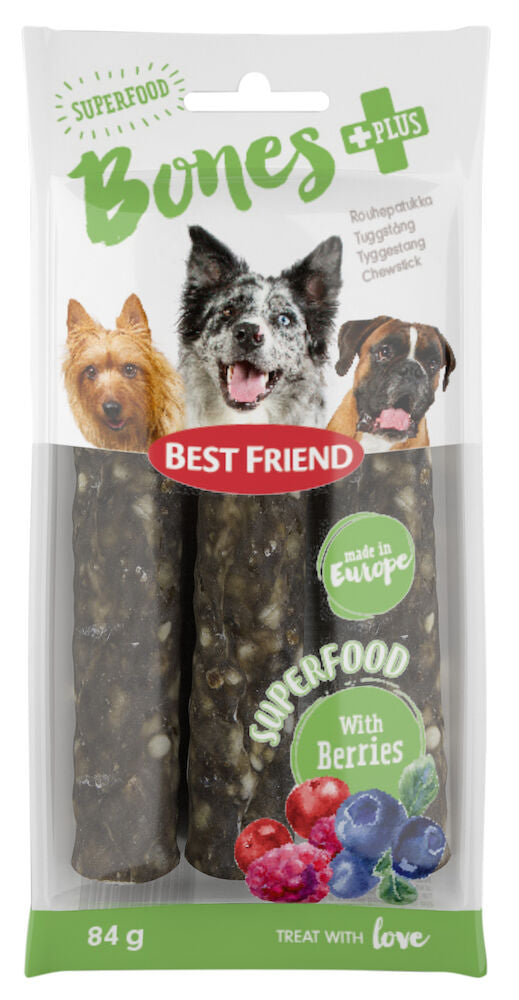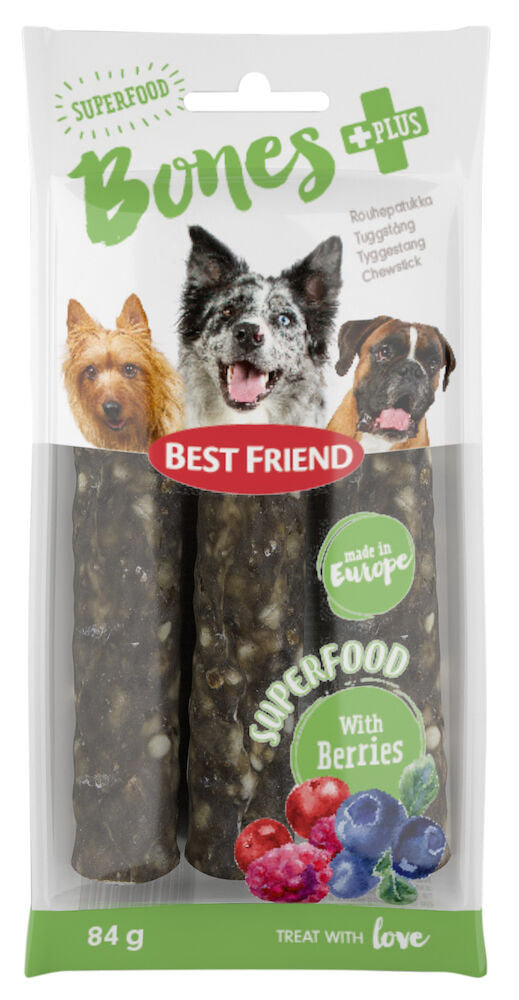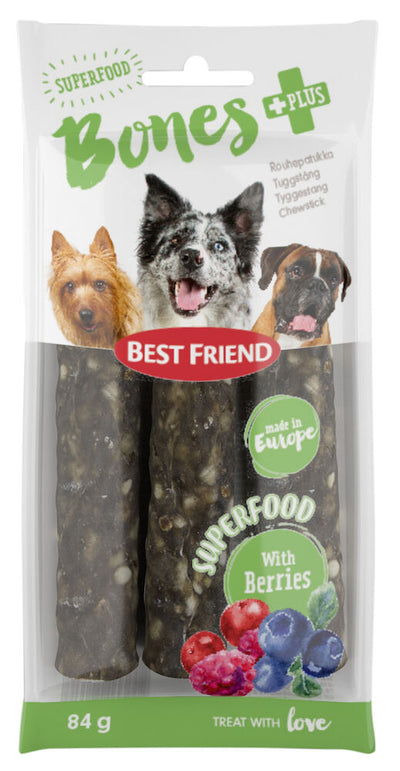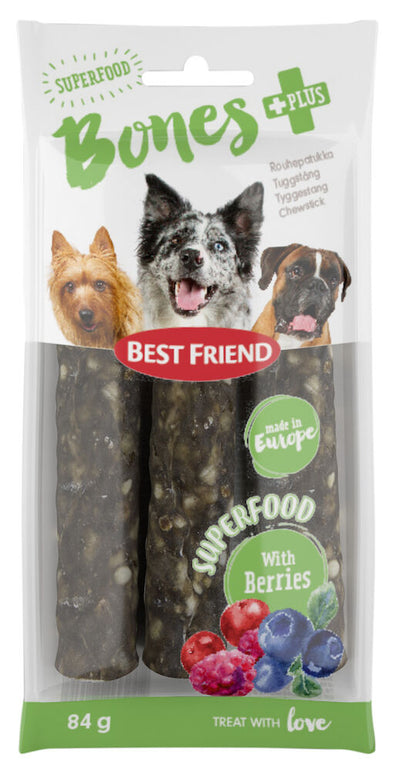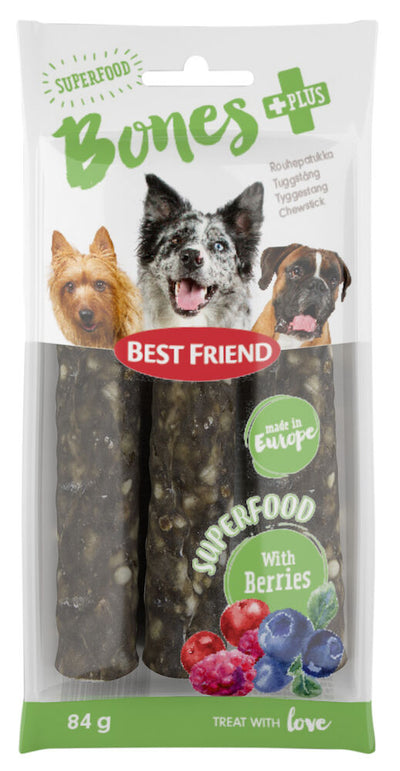 Best Friend Bones Superfood chew + berries
Best Friend Bones Superfood Chewstick is an innovative treat for chewing: it combines the advanced properties of chew bones with berries. Bilberries, cranberries and raspberries contain a large number of various polyphenols, which give the berry powder in the product its dark colour. The darker the berry, the more healthy polyphenols it contains. The Best Friend Superfood chew sticks contain superfood berries with skin. The skins of berries are powerful, as they are rich in flavonoids! Regular use of chewing products helps maintain tooth and gum health and prevent bad breath. Chewing products also make for excellent entertainment and effectively invigorate your dog during dull moments while stimulating the natural chewing instinct.
Feed composition:
Ox hides 95,5 %, ox tripe 2,0 %, berry blend (blueberry, cranberry, raspberry) 1,5 %, ox pizzle 1,0%.
Animal nutrients:
Protein: 92.5
Fat: 1.8
Fibre, crude: 0.3
Ash: 1.2
Feeding instructions:
Chewing bone for all dogs. 1-2 chews per day, depending on the size of your dog.
Consumer usage instructions:
Always have fresh water available for your dog. You should always keep an eye on your dog when it is given chewing bones. Product contains berries, therefore some colour may run.