Best Friend Brainy dog activating toy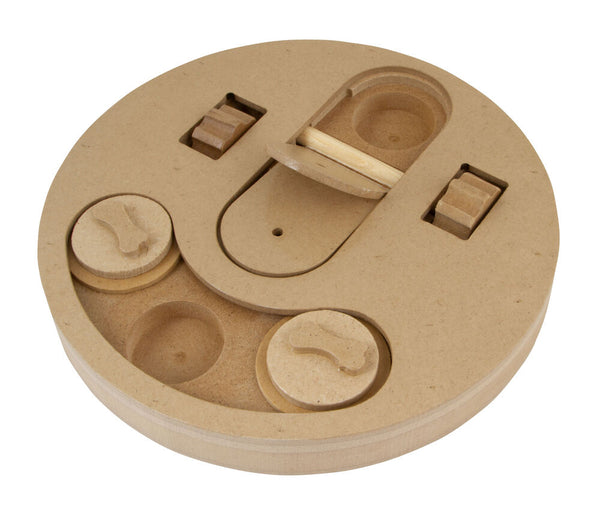 Best Friend Brainy dog activating toy
Best Friend Brainy is a wooden activity toy for dogs. You can hide treats inside the toy to keep your dog busy with a fun and challenging activity for a long time! The safe design contains no loose parts. Size 23 x 4 cm.

Various activity toys give dogs a mental workout. They are also suitable for the dog to play on its own, thus preventing the dog from getting frustrated. Problem-solving is good for the dog's thinking ability and self-confidence.

Best Friend toys are regularly tested for harmful chemicals. Pets should be supervised while they are playing and any broken toys should be discarded.
Consumer usage instructions:
Hide treats in the holes on the toy and let your dog find them! The dog learns to push the rotating top of the toy with its muzzle or paw to find the treats. It is easy to teach your dog obedience and various commands when playing with it by sharing a toy. A simple activity toy is particularly suitable for puppies and beginners, but also for cats, for example. Even the most durable pet toy can get broken during play. Your pet may swallow pieces of the toy and that is why they should always be supervised while playing with the toy. Never let your pet play with a broken toy.