Best Friend Denticks Original dental stick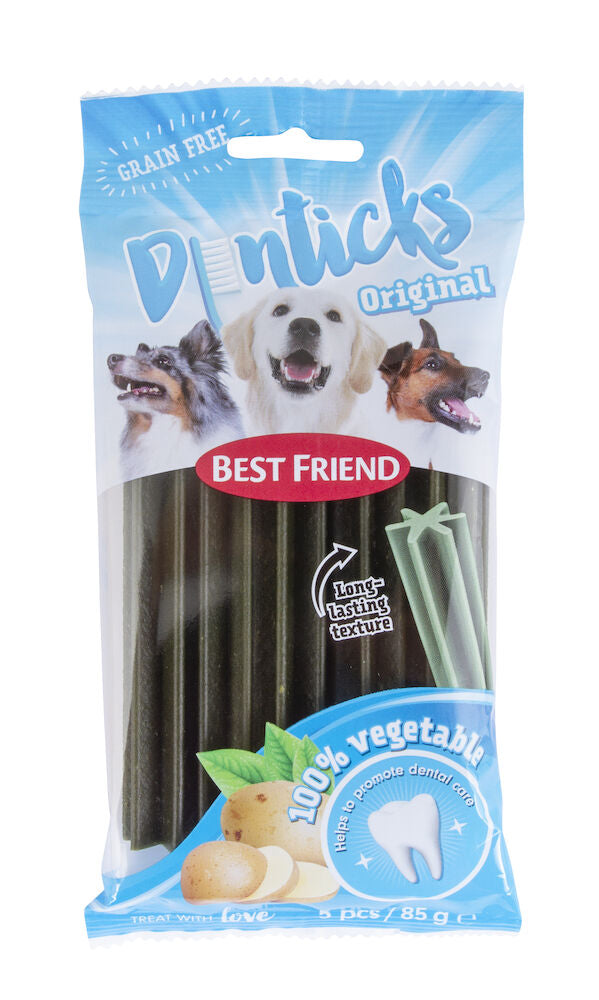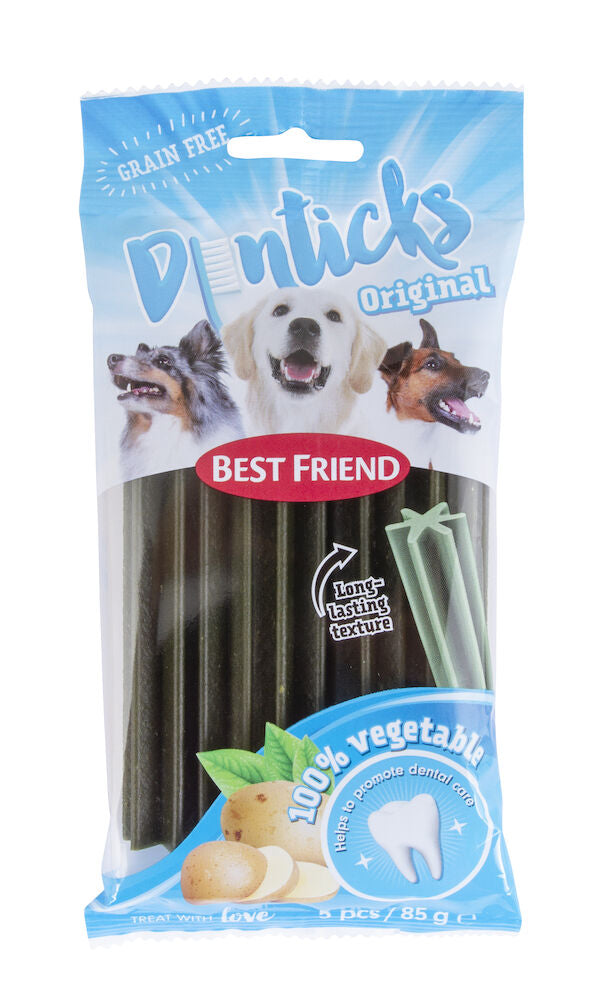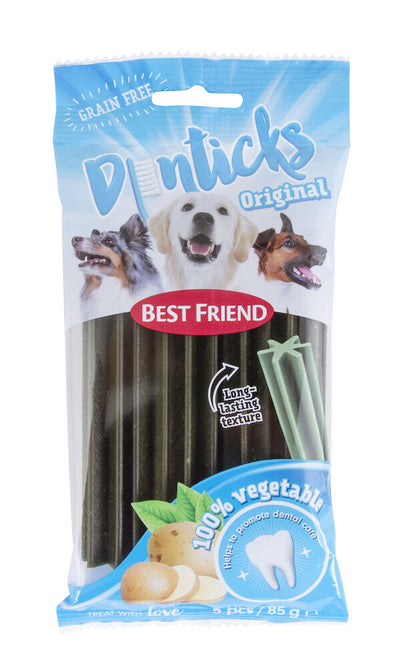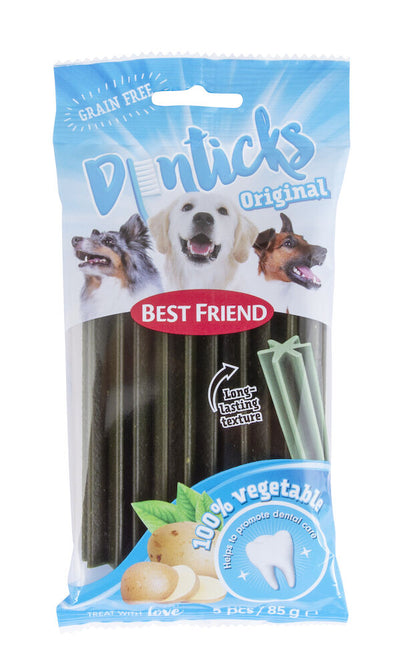 Best Friend Denticks Original dental stick
The Best Friend Denticks Original dental sticks are made of simple and delicious 100% plant-based ingredients. These grain-free dental sticks are made mainly from potatoes, without any ingredients of animal origin. Vitamins A and D help maintain health. These traditional chew sticks provide a large contact surface for the dog's teeth, and the friction of the plant fibres increases the cleansing effect. Best Friend Denticks Original gives your dog a lot of joy and a long-lasting chewing experience.
Feed composition:
Potato flour (41%), tapioca starch, glycerine, cellulose fibre, dried brewers yeast, calcium carbonate, sodium tripolyphosphate, agar agar, dried brewers yeast digest, salt, rapeseed oil, potassium chloride.
Vitamins:
Vitamin A:2000 IU/kg, Vitamin D3 200 IU/kg
Natural antioxidants:
Technological additives: Citric acid, potassium sorbate, sodium propionate. Sensory additives: Colorant chlorophyll.
Animal nutrients:
Protein: 6
Water: 18
Fat: 1.5
Fibre, crude: 2
Ash: 4
Feeding instructions:
Dental treat which can be fed as a reward or a treat for your dog. Not suitable for puppies under 4 months old. Give 1-2 pcs per day depending on the dog's size.
Consumer usage instructions:
Always ensure fresh drinking water is available. You should always keep an eye on your dog when it chews.