Best Friend Festival Balance Rabbit&Rodent mix 2 kg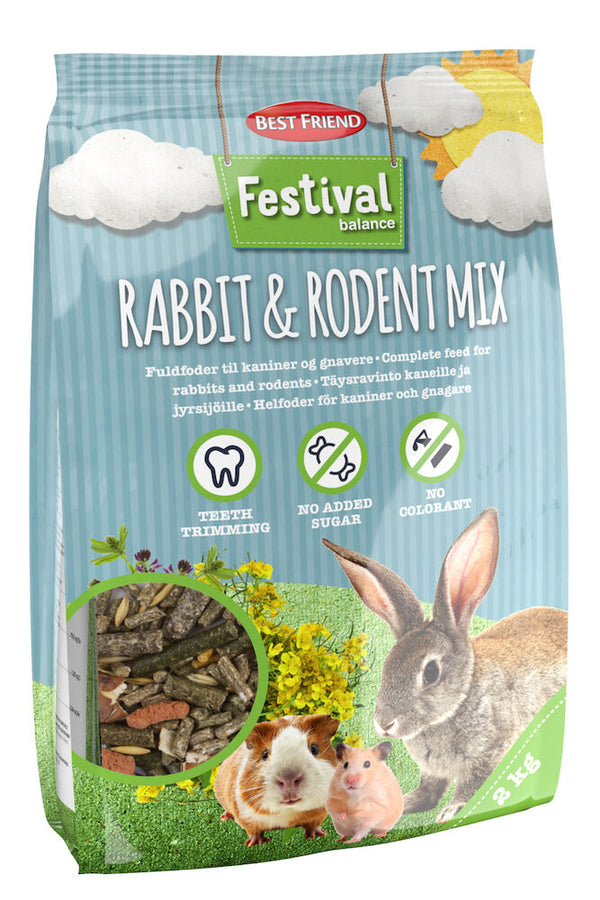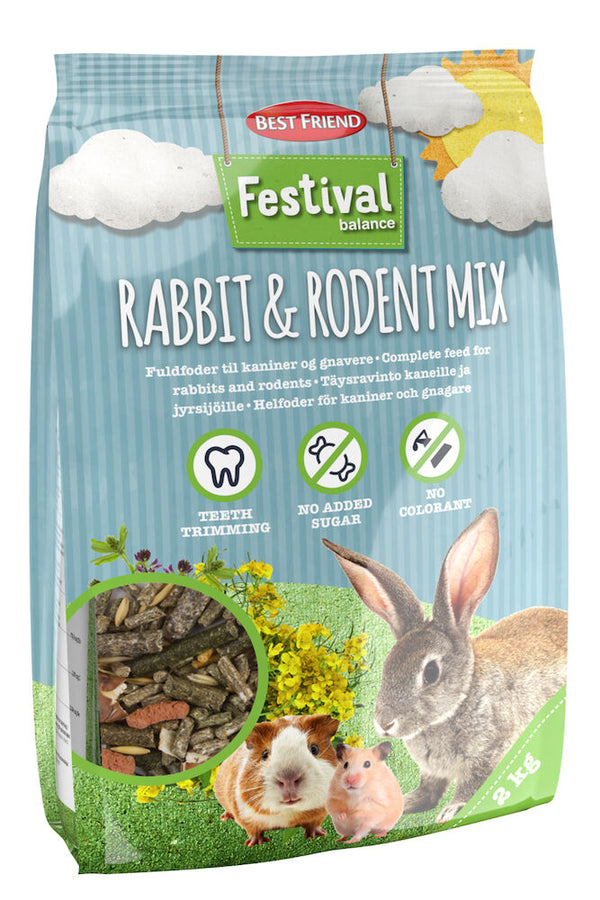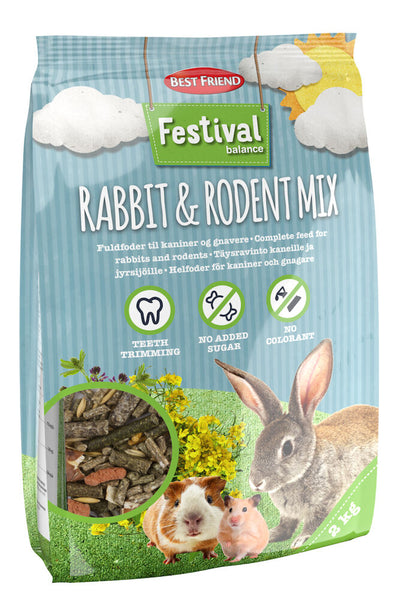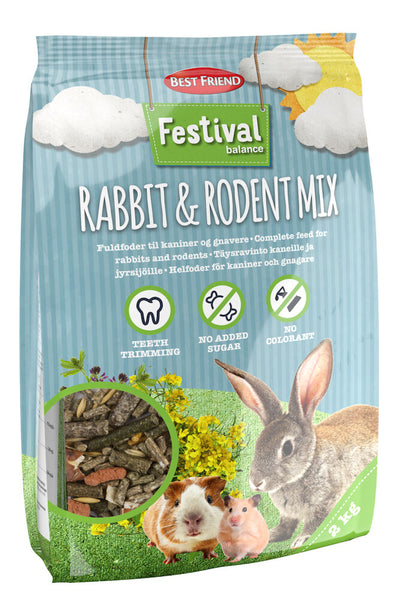 Best Friend Festival Balance Rabbit&Rodent mix 2 kg
Best Friend Festival is a complete food that meets the nutritional needs of rabbits and rodents. Contains plenty of vegetables and important vitamins, such as vitamin C.
Feed composition:
Derivatives of vegetable origin (lucerne 25 %), cereals, fruit, minerals, oils and fats, vegetables.
Vitamins:
(3a672a) Vitamin A 9300 IU/kg, (3a E671) Vitamin D3 1430 IU/kg, (3a700) Vitamin E / alfa-tokoferol 50 mg/kg, (3a312) Vitamin C (Ascorbyl monophosphate Calcium natrium salt) 270 mg/kg
Natural antioxidants:
EU antioxidants.
Trace elements:
Iron (iron(III)oxyde) 32,9 mg Fe; Iron (iron sulfate monohydrate) 75,7 mg Fe; Copper (Cupric (II) sulfate pentahydrate) 9,2 mg Cu; Manganese (Manganouse (II) oxide) 68,1 mg Mn; Zinc (Zinc sulphate, monohydrate) 79,9 mg Zn; Iodine (calcium iodate) 1,23 mg r; Selenium (sodium selenite) 0,24 mg Se
Animal nutrients:
Protein: 14.1
Fat: 3.5
Fibre, crude: 14
Ash: 6.5
calcium: 0.87
phosphorus: 0.5
sodium: 0.18
Feeding instructions:
Best Friend Festival balance complete feed covers your rabbit or rodents daily nutritional needs. Rabbits need approx. 20 g feed per kg bodyweight per day; Guinea pigs approx. 30-40 g feed per day; Hamsters approx. 10 g feed per day.
Consumer usage instructions:
Your rabit or roddent should be offered plenty of hay and should always have access to fresh drinking water.