Best Friend Festival Crunchy budgie bar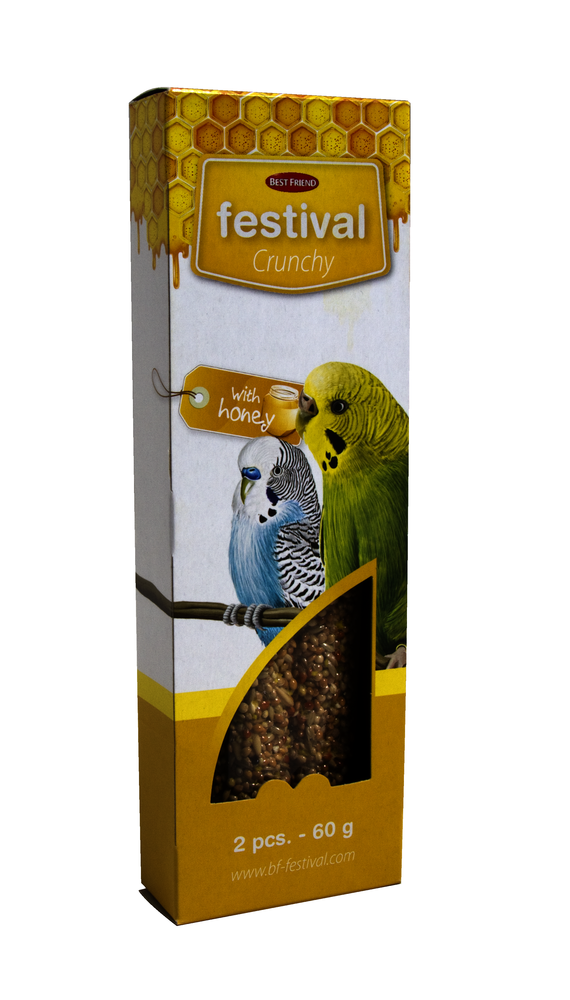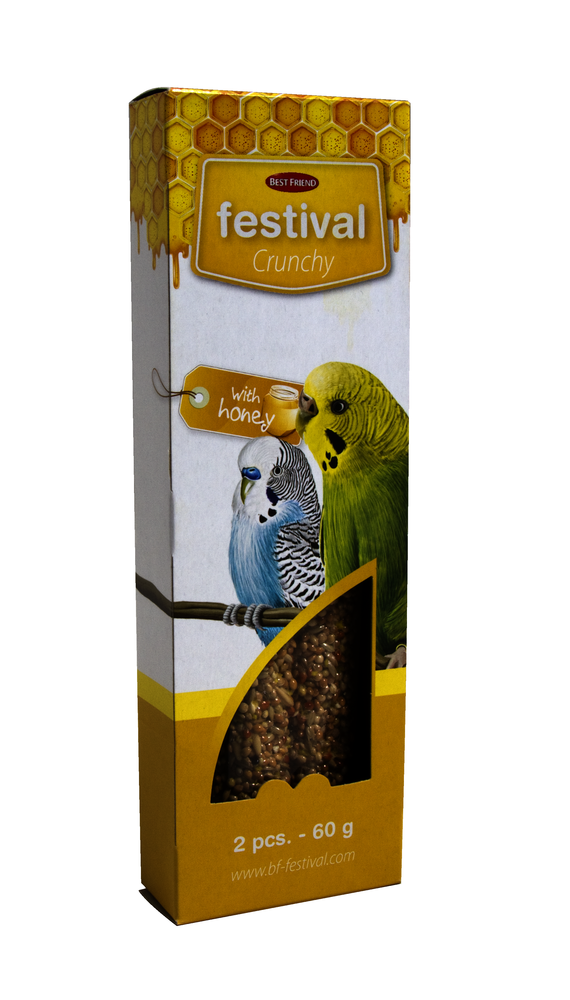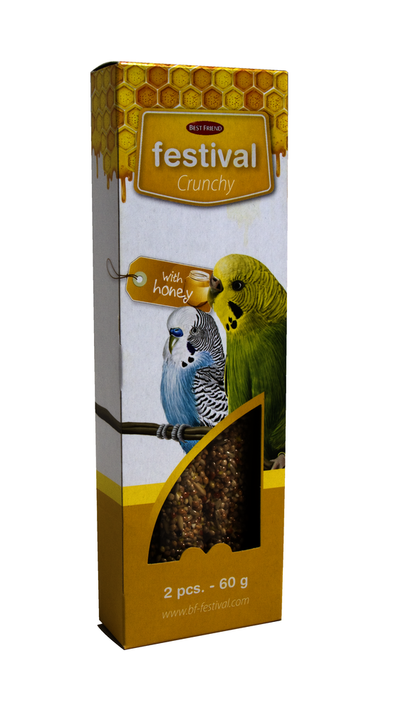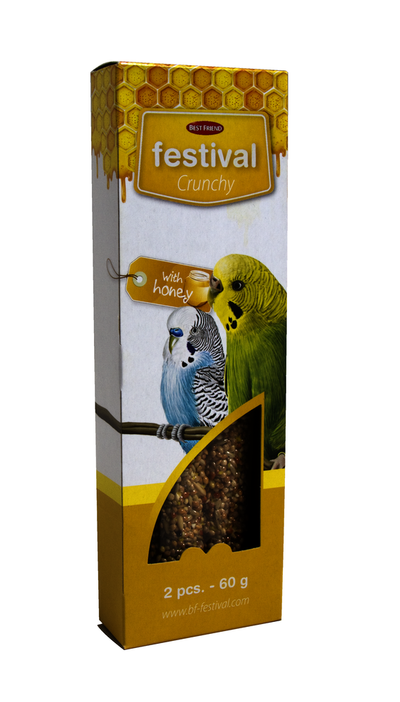 Best Friend Festival Crunchy budgie bar
Feed composition:
Yellow millet, cereals, extruded maize, red millet, canary seed, honey (2%), rape seed.
Animal nutrients:
Protein: 10
Fat: 5.9
Fibre, crude: 6.6
Ash: 2.5
Feeding instructions:
A honey treat to be served as a supplement to complete nutrition to diversify the diet. The seed bar is hung from the ceiling or wall of the bird cage and replaced when the pet has eaten it. Always have fresh water available.
Consumer usage instructions:
Always keep fresh water available.