Best Friend Festival Exclusive Banana Chips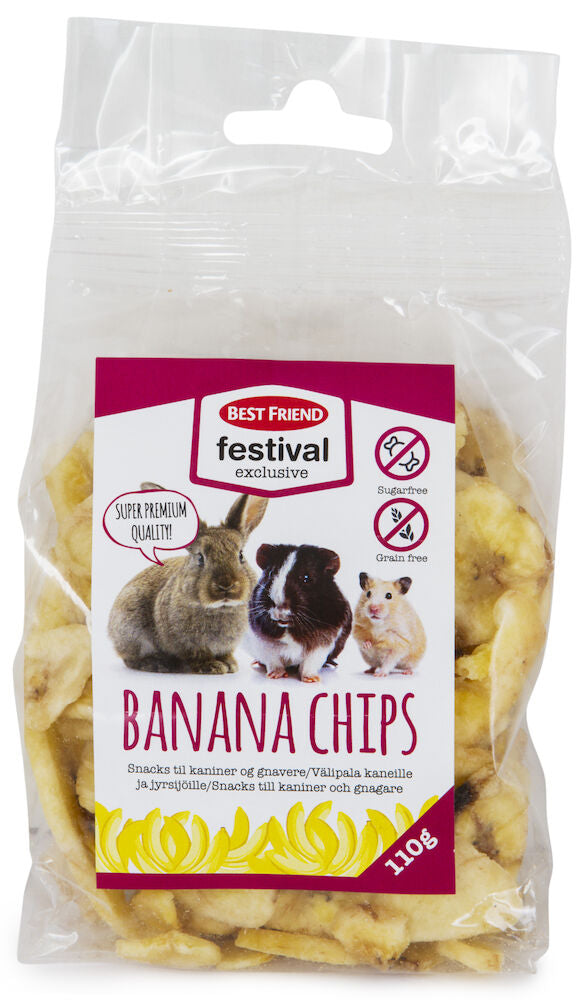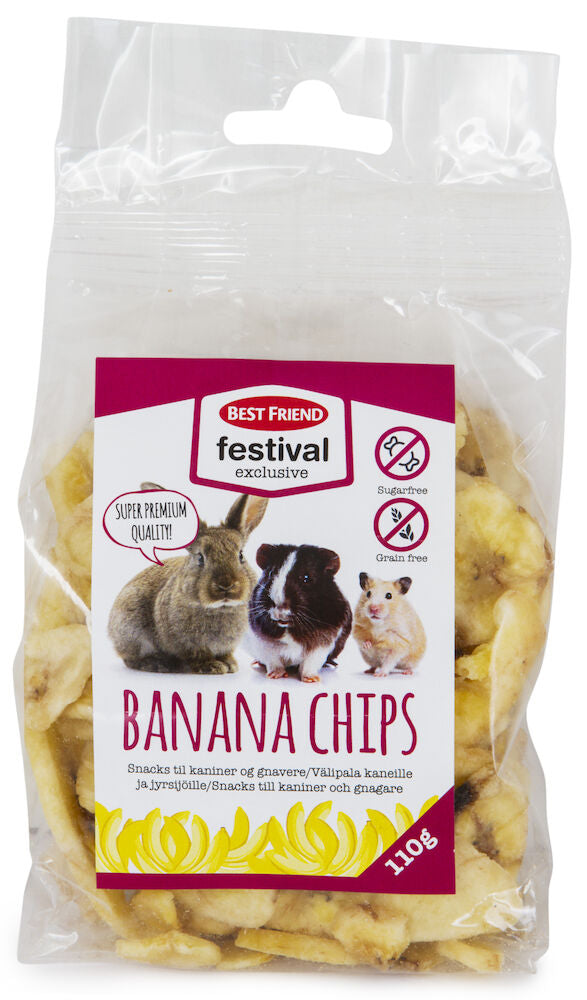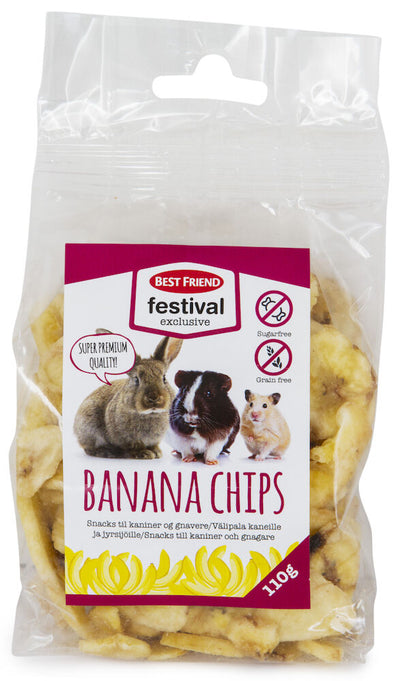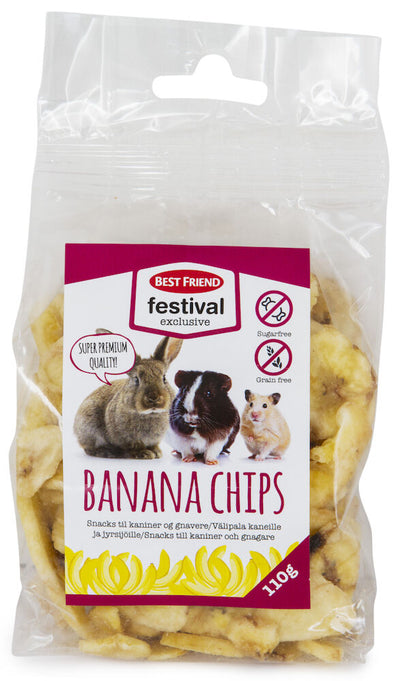 Best Friend Festival Exclusive Banana Chips
Festival Exclusive Banana Chips are healthy, high-quality treats for rodents. The product contains no grain, additives or added sugar.
Feed composition:
Banana 72 %, coconut oil.
Animal nutrients:
Protein: 2.1
Fat: 28.9
Fibre, crude: 4.2
Ash: 1.4
Water: 10
Feeding instructions:
Delicious snack for your rabbit or rodent. Should be supplemented by a complete feed that covers the animal's daily nutritional needs. Always fresh hay and clean drinking water. The snack can be given to the animal daily.