Best Friend Festival Exclusive Party Mix 900g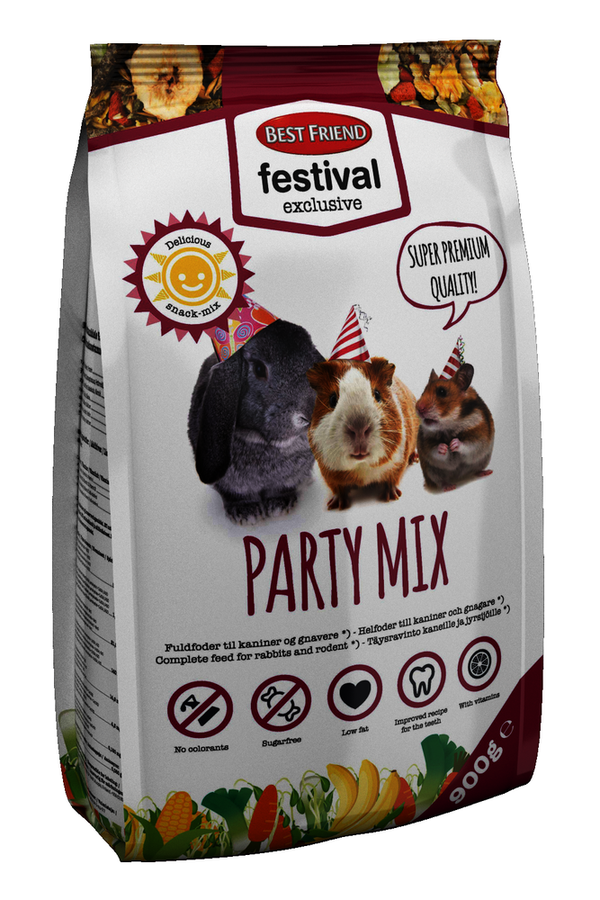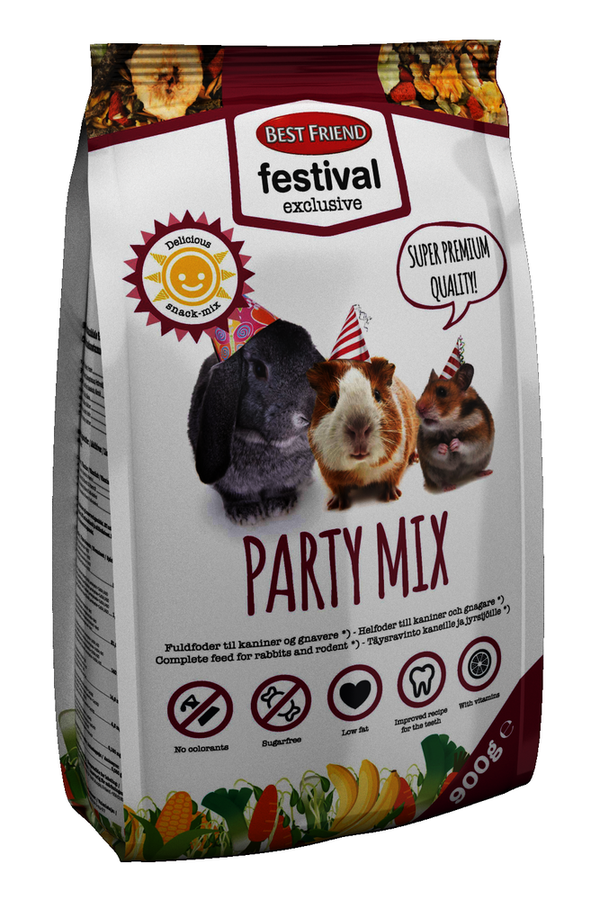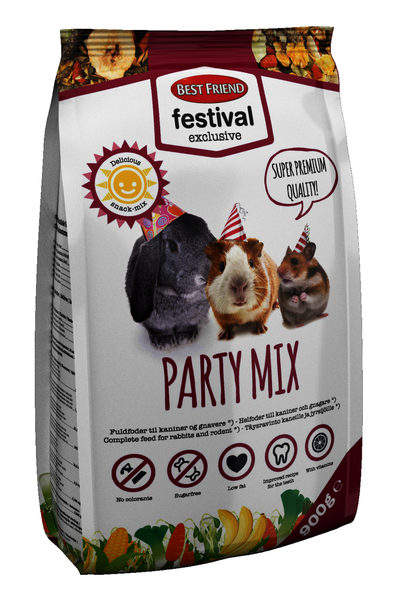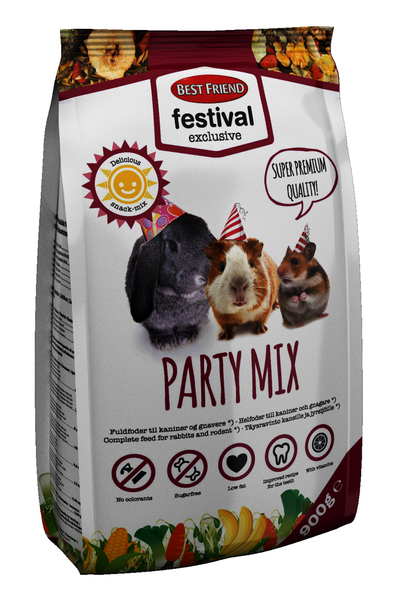 Best Friend Festival Exclusive Party Mix 900g
The Best Friend Exclusive line has been developed in collaboration with veterinarians. The complete foods are rich in vegetables as well as important vitamins, minerals and essential amino acids.
Feed composition:
Beet pellets, Oats, Maize, Alfalfa pellets, Maize flakes, Pea flakes, Grass meal, Barley wheat, Sunflower seed meal, Banana, Leek, Carrot pellets, Wheat popped, Carob pods, Peanuts, Bean flakes, Oystershells, Vegetable oil, Rape Seed expeller, Calcium carbonate, Sodium chloride.
Vitamins:
Vitamin A 12825 IU/kg, Vitamin D3 1530 IU/kg, Vitamin E / alfa-tokoferol 119 IU/kg
Natural antioxidants:
EU antioxidants and preservatives.
Trace elements:
E1: Iron (Fe) added as Iron oxide (Fe2O3) 325 mg/kg; E4: Copper (Cu) added as Copper(II)sulphate, pentahydrate (CuSO4, 5H20) 1,5 mg/kg; E5: Manganese (Mn) added as Manganous Oxide (MnO) 21,0 mg/kg; E6: Zinc (Zn) added as Zinc sulphate, monohydrate (ZnSO4, H2O) 140 mg/kg; E6: Zinc (Zn) added as Zinc oxide (ZnO) 14,9 mg/kg; E2: Iodine (I) added as Calcium iodate, waterfree (CA(IO3)2) 4,3 mg/kg; E8: Selenium (Se) added as Sodium selenite (Na2SeO3) 0,160 mg/kg
Additives:
L-Lysine 0,060 g/kg
Animal nutrients:
Protein: 12
Fat: 4.5
Fibre, crude: 10.5
Ash: 6
calcium: 1
phosphorus: 0.3
sodium: 0.1
Feeding instructions:
Best Friend Festival exclusive complete feed covers your rabbit or rodents daily nutritional needs. *) This feed contains lots of vegetables and vitamins, minerals and essential amino acids. Serve the feed to your rabbit or rodent ad libitum in a clean bowl. The Best Friend Festival Exclusive Party Mix is perfect for a delicious snack. *) Guinea pigs should have added extra Vitamin C. Recommended dosage: 50-100 mg daily.
Consumer usage instructions:
Make sure your rabbit or rodent always has plenty of hay and fresh water.