BF Festival Exclusive Rabbit&Rodent 1,7 kg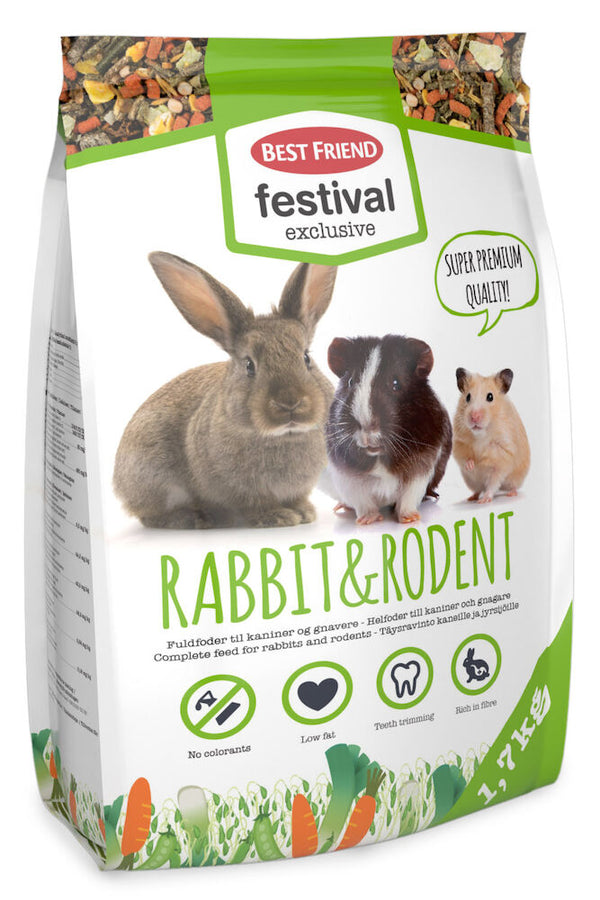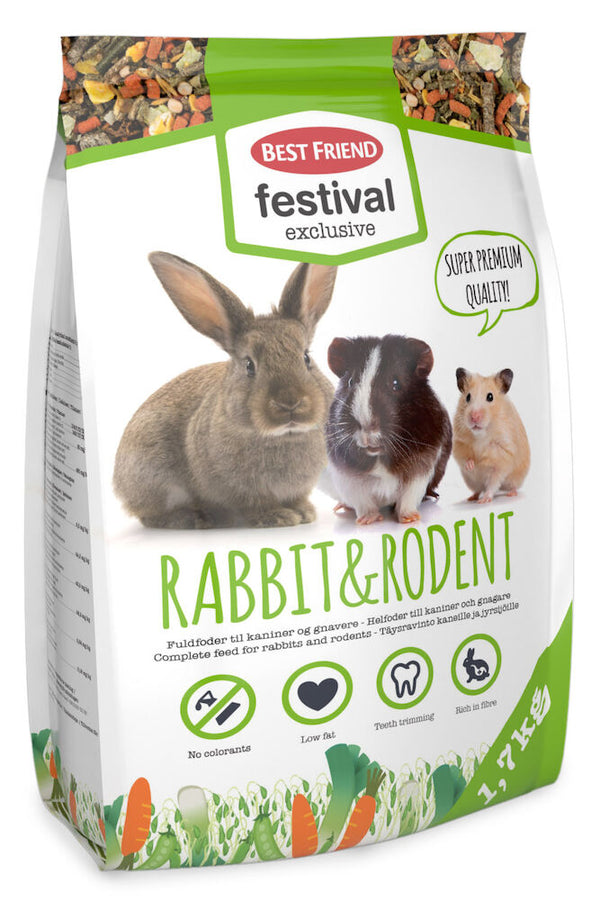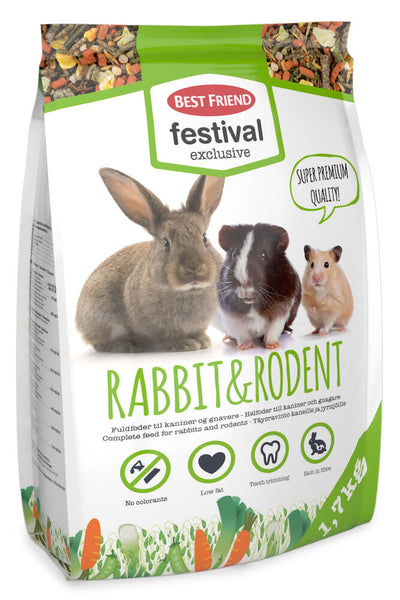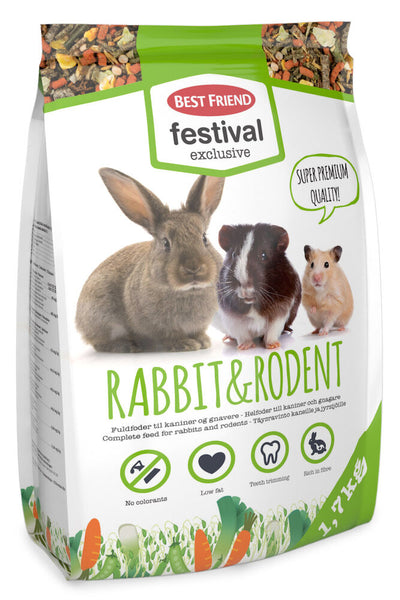 BF Festival Exclusive Rabbit&Rodent 1,7 kg
The Best Friend Exclusive line has been developed in collaboration with veterinarians. The complete foods are rich in vegetables as well as important vitamins, minerals and essential amino acids.
Feed composition:
Derivatives of vegetable origin, cereals, vegetables, fruit, minerals, seeds, oils and fats.
Vitamins:
3a672a Vitamin A - 10400 IU/kg 3a671 Vitamin D3 - 1400 IU/kg 3a700 Vitamin E / alfa-tokoferol - 50 mg/kg 3a312 Vitamin C (Ascorbyl monophosphate Calcium sodium salt) - 450 mg/kg
Trace elements:
3b405 Copper (Cupric (II) sulfate pentahydrate) - 6,3 mg/kg 3b103 Iron (iron sulfate monohydrate) - 64,5 mg/kg 3b605 Zinc (Zinc sulphate, monohydrate) - 40,5 mg/kg 3b502 Manganese (Manganous (II) oxide) - 46,2 mg/kg 3b202 Iodine (calcium iodate) - 0,84 mg/kg E8 Selenium (sodium selenite) - 0,16 mg/kg
Additives:
Technological: EU antioxidants.
Animal nutrients:
Protein: 14.2
Fat: 3.1
Fibre, crude: 14.6
Ash: 7.1
calcium: 0.91
phosphorus: 0.44
sodium: 0.16
Feeding instructions:
Best Friend Festival exclusive complete feed covers your rabbit or rodents daily nutritional needs. This feed contains lots of vegetables and important vitamins, e.g., Vitamin C. Rabbits need approx. 20 g feed per kg bodyweight per day, guinea pigs approx. 30-40 g feed per day and hamsters approx. 10 g feed per day.
Consumer usage instructions:
Your rabbit or rodent should be offered plenty of hay and should always have access to fresh drinking water.