Best Friend Festival pressed hay for rodents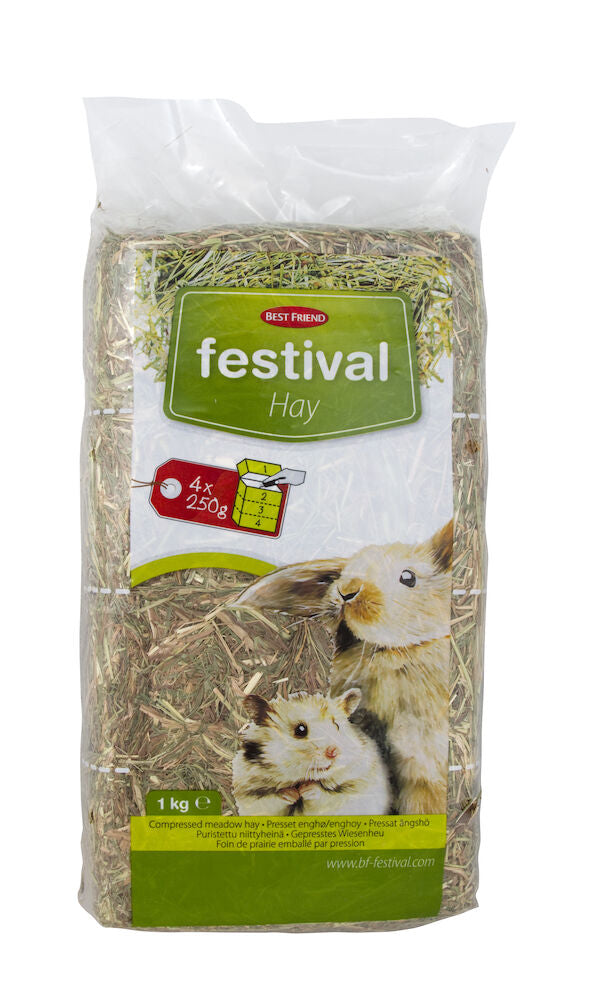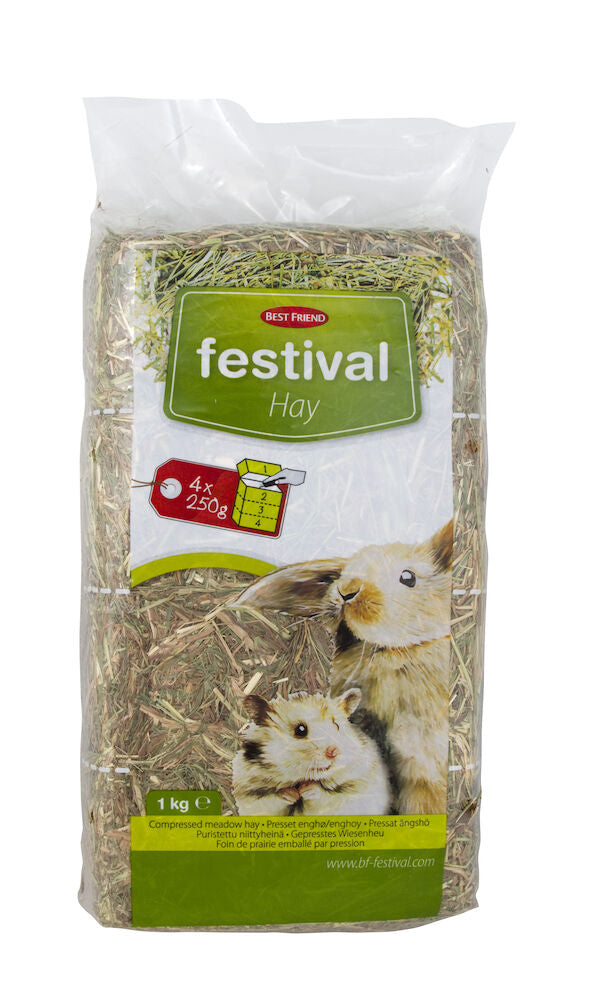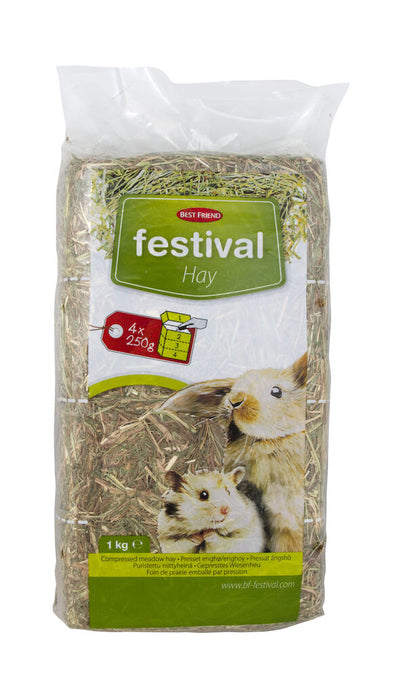 Best Friend Festival pressed hay for rodents
Compressed meadow hay for rodents and rabbits.

Feed composition:
Fresh, dried hay.
Animal nutrients:
Feeding instructions:
Dried, compressed packed hay. Hay is important for rabbits' and rodents' digestion. An unlimited amount of hay must always be available. If possible, provide the hay in a hay rack or similar implement. Simply cut off a portion along the dotted line. Contains 4 portions each weighing approx. 250 g.
Consumer usage instructions:
Make sure to always have hay available to the pet. The hay is recommended to be served from a hayrack or something similar.