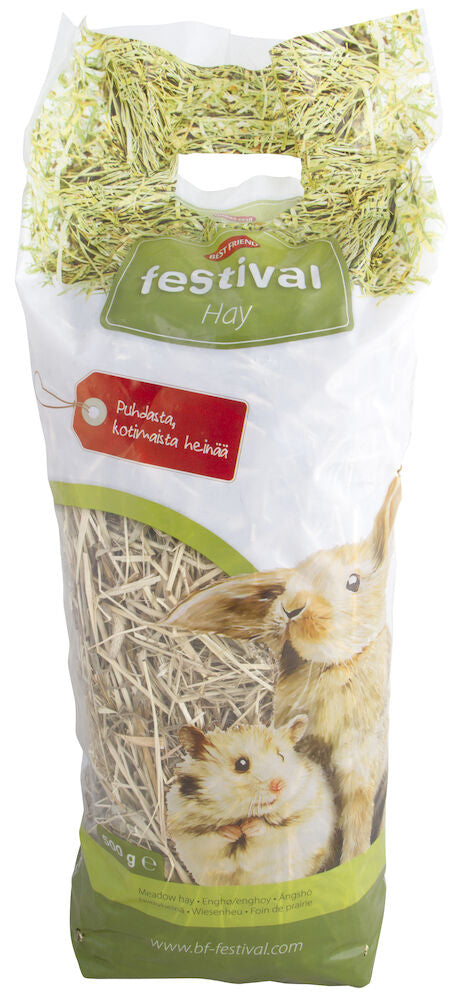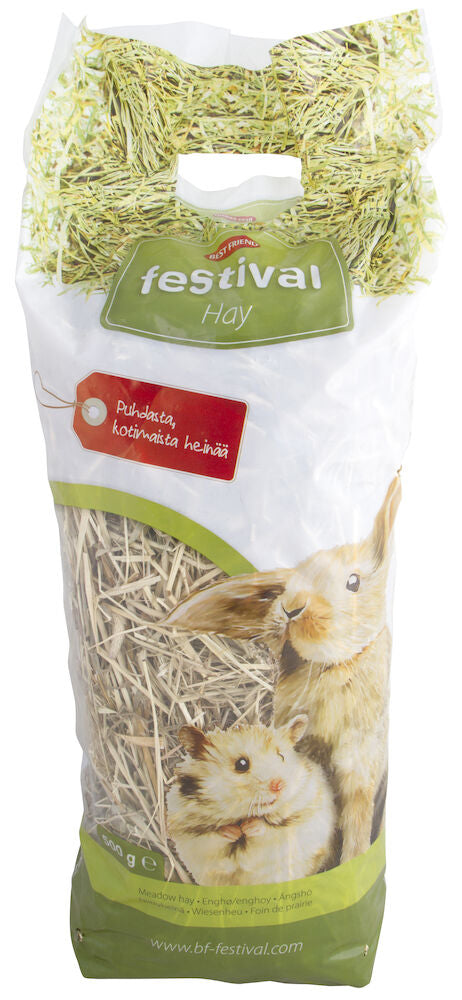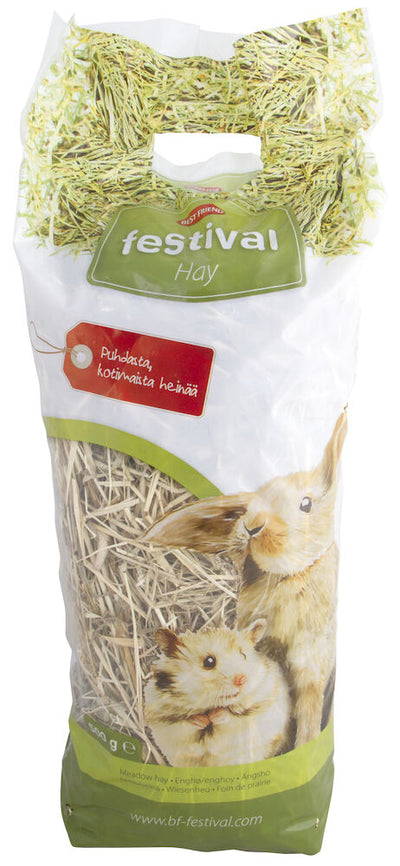 Finnish meadow hay for rodents and rabbits.


Feed composition:
Fresh, dried hay.
Trace elements:
Calcium 0,2 g
Additives:
Phosphorus 0,19 g
Animal nutrients:
Protein: 7
Fat: 1.5
Fibre, crude: 24
Ash: 4.5
Feeding instructions:
Hay is important for the digestion of rabbits and rodents. An unlimited amount of hay must always be available. If possible, provide the hay in a hay rack or similar implement.