Best Friend Clean two-in-one shampoo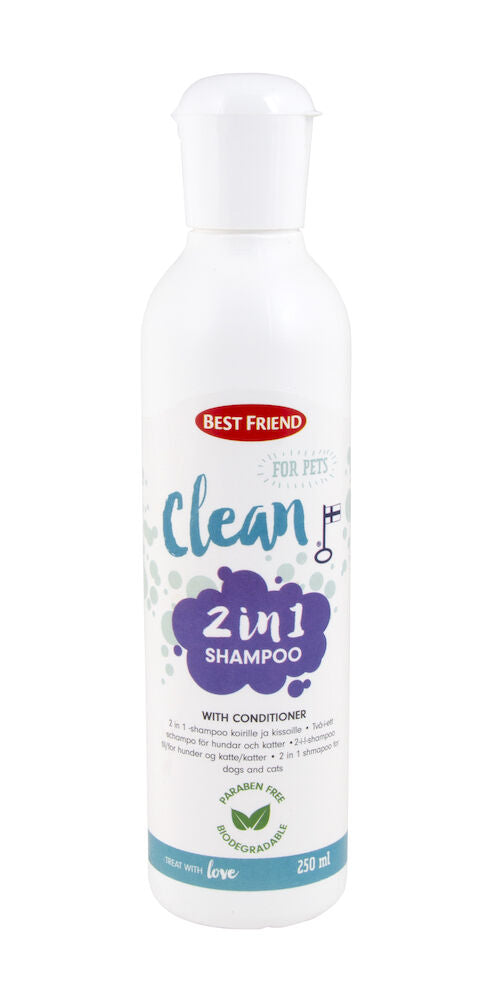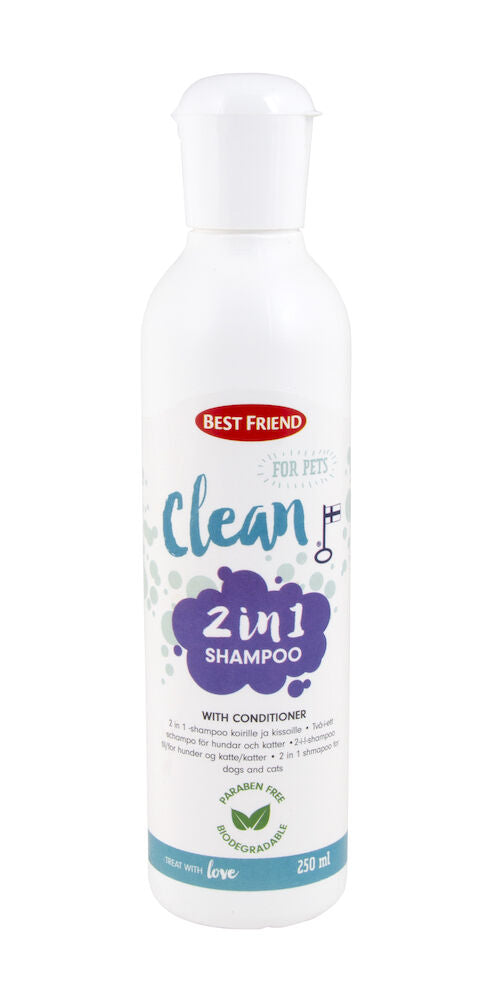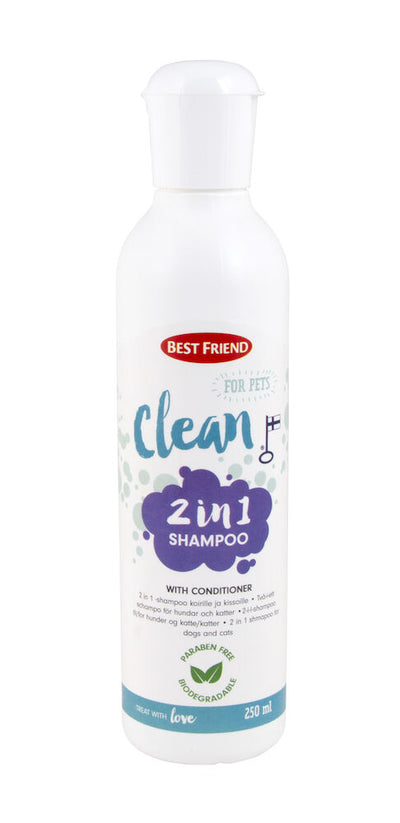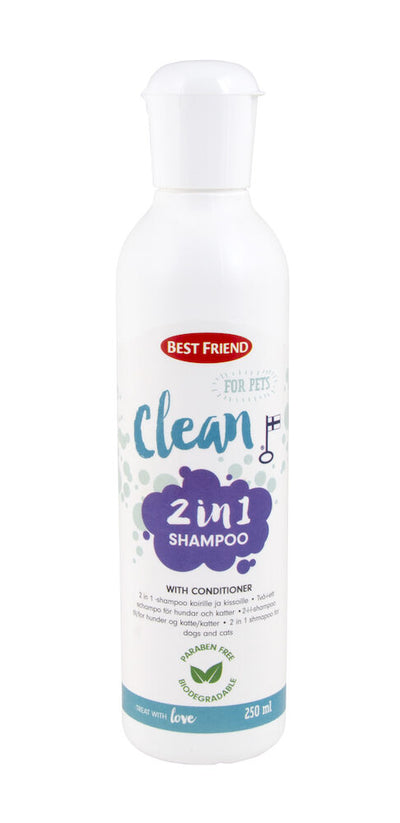 Best Friend Clean two-in-one shampoo
Detailed composition:
Ingredients: water, sodium lauryl sulphate, sodium alkyl sulphonate, sodium chloride, coconut fatty acid, ethanolamine, perfumed oil, glycerine, citric acid, colourants, preservative, balm.
Consumer usage instructions:
Brush the coat and rinse with warm water. Work the shampoo into the damp fur and leave on for 3 minutes. Rinse thoroughly with warm water. Dry the coat with a towel. Avoid getting the shampoo in your pet's eyes and ears.