Best Friend Clean universal shampoo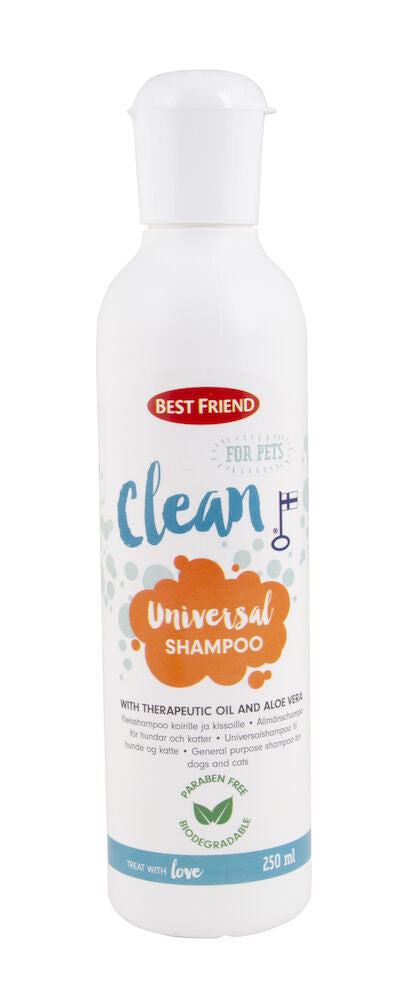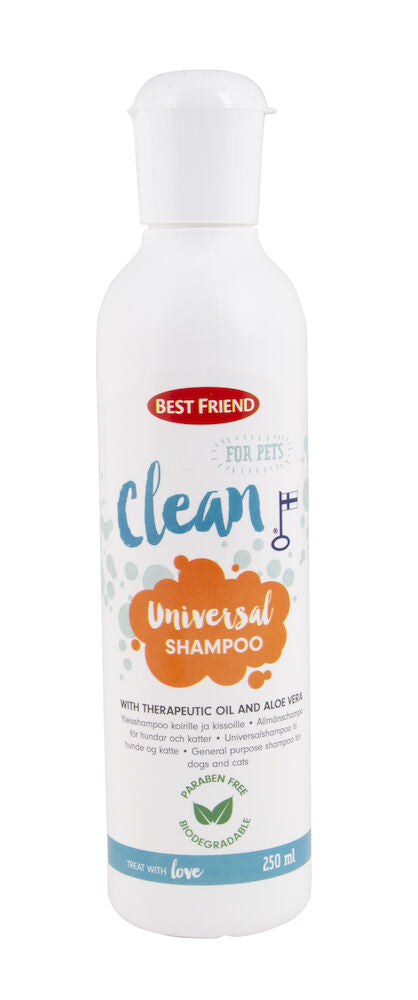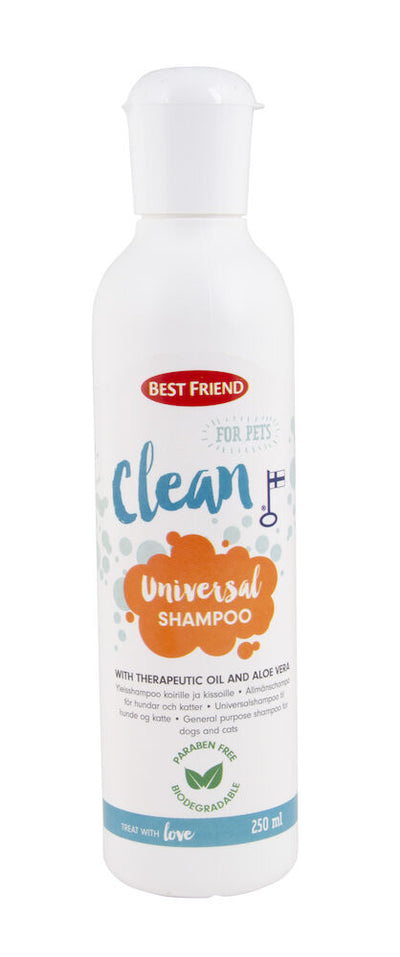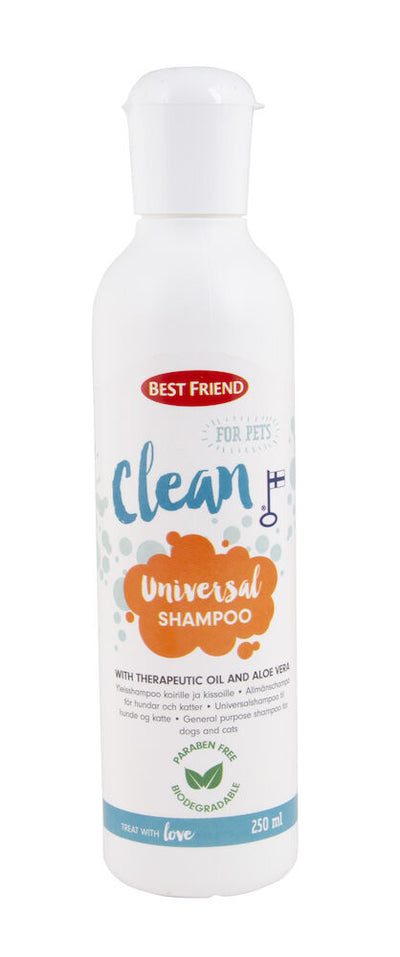 Best Friend Clean universal shampoo
The Finnish made high-quality Best Friend Clean Universal Shampoo, is suitable for both cats and dogs. The oil added to the shampoo prevents the coat from drying out and adds a shine. Aloe Vera, which is rich in vitamins and minerals, gives vitality to the coat. The product is made of safe and environmentally friendly, biodegradable ingredients. Contains no parabens. Bottle size 250 ml. A Finnish Key Flag product.

Safe, high-quality Best Friend tools and products make pet skin and coat care easy while maintaining your pet's health and wellbeing.
Detailed composition:
Ingredients: water, sodium lauryl sulphate, sodium alkyl sulphonate, sodium chloride, coconut fatty acid, ethanolamine, perfumed oil, glycerine, lactic acid, colourants, preservative, aloe vera.
Consumer usage instructions:
Brush the coat and rinse with warm water. Work the shampoo into the damp fur and leave on for 3 minutes. Rinse thoroughly with warm water. Dry the coat with a towel. Avoid getting the shampoo in your pet's eyes and ears.