Best Friend double-sided brush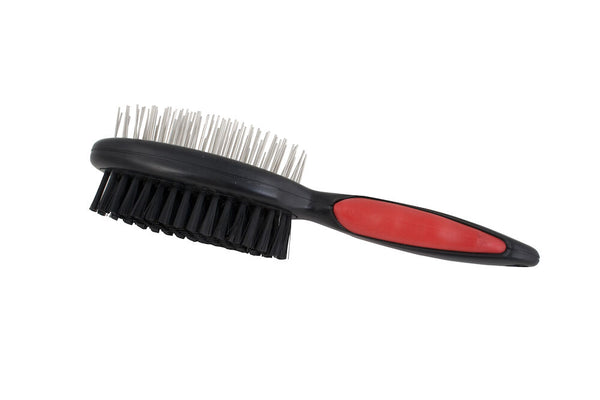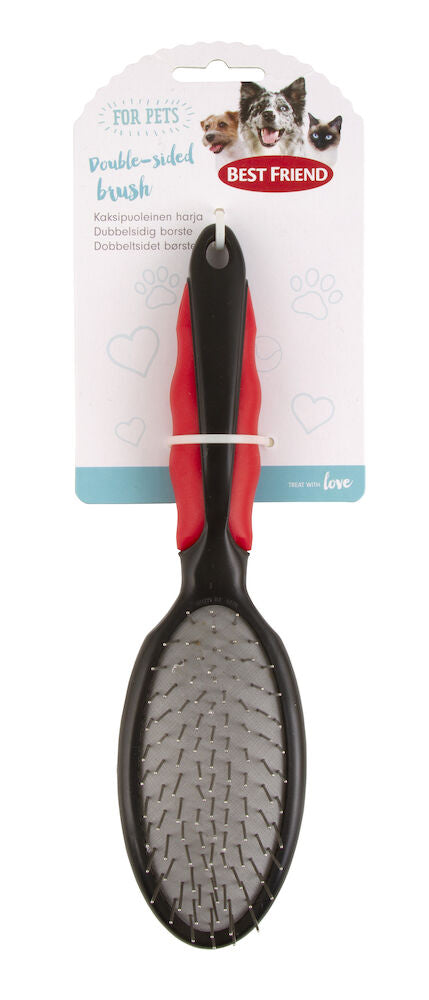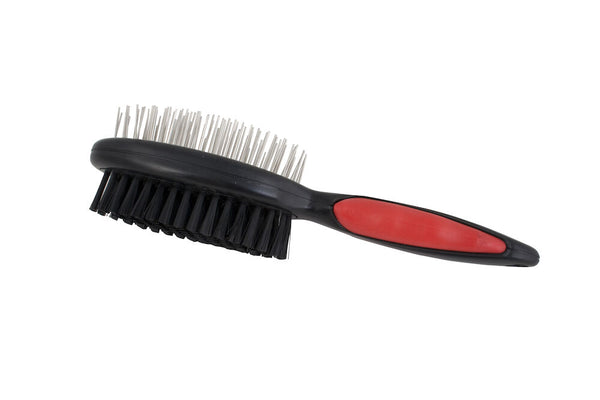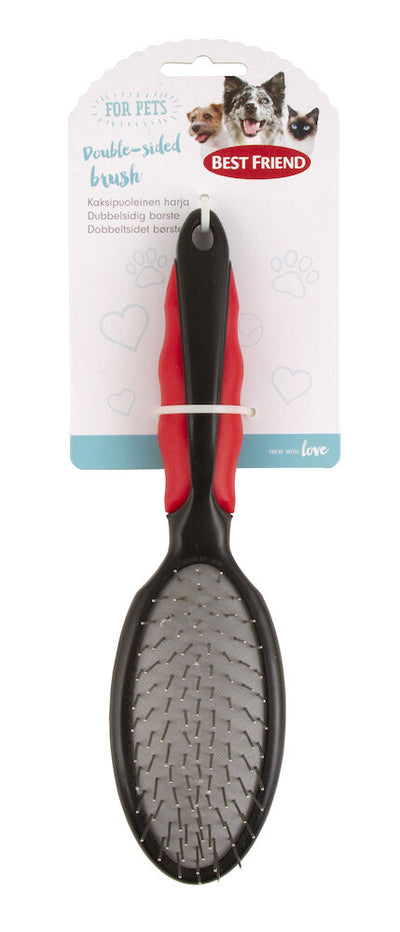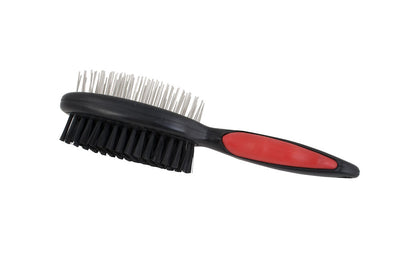 Best Friend double-sided brush
The multi-purpose Best Friend double-sided brush is versatile, as the same brush combines a regular and metal-tipped brush. Regular brushing removes dirt and loose hair, improves skin circulation and prevents the coat from becoming entangled. The brush is suitable for most coat types and has a sturdy, non-slip handle. Brush size 25 x 6 x 6.5 cm.

Safe, high-quality Best Friend tools and products make pet skin and coat care easy while maintaining your pet's health and wellbeing.
Detailed composition:
Brush part and bristles stainless steel, PP and rubber, handle ABS and TPR
Consumer usage instructions:
The multi-purpose brush is suitable for grooming the coat of both cats and dogs, and for most hair types.