Best Friend Play Latex Toys large assortment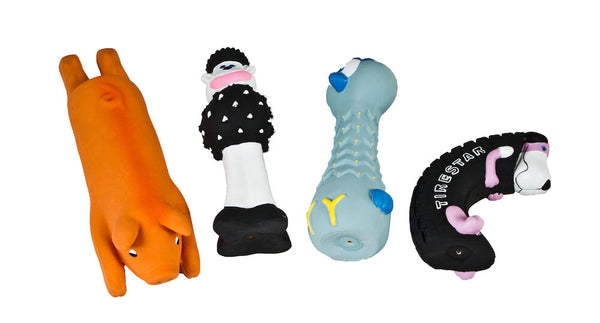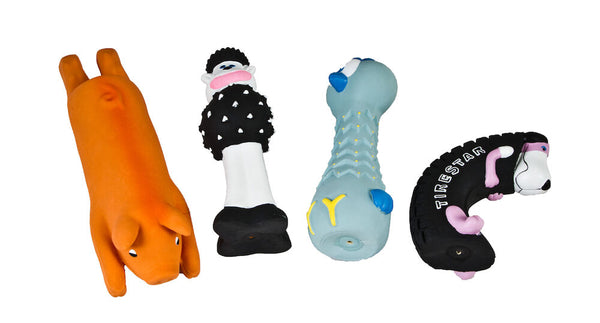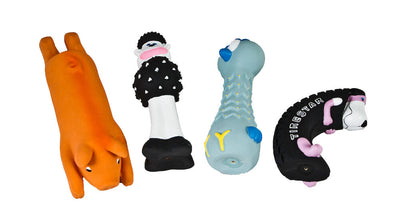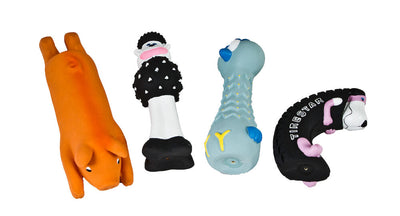 Best Friend Play Latex Toys large assortment
The squeaky Best Friend Play is an all-time favourite for dogs! The durable and flexible latex material is very resistant in play. The assortment includes a variety of latex toys for medium-sized dogs. Size 14–20 cm.

Playing together helps dogs learn new things, practise their motor skills and as a puppy learn to recognise pack behaviour and hierarchy. Soft and squeaky toys are designed for indoor use and make ideal prey in the hunting games loved by most dogs.

Best Friend toys are regularly tested for harmful chemicals. Pets should be supervised while they are playing and any broken toys should be discarded.
Consumer usage instructions:
Even the most durable pet toy can get broken during play. Your pet may swallow pieces of the toy and that is why they should always be supervised while playing with the toy. Never let your pet play with a broken toy.