Skinneeez Extreme Quilted Mini Fox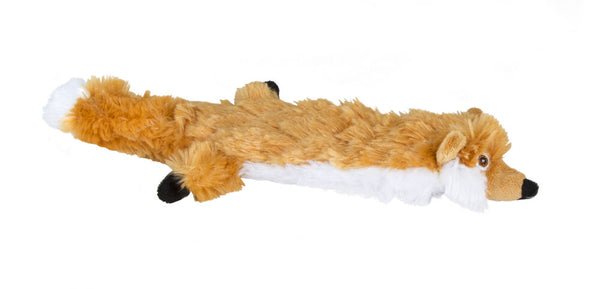 Skinneeez Extreme Quilted Mini Fox
Skinneeez toys are wonderful to carry, shake and throw! Stuffing free Skinneeez Extreme Quilted toys are durable even in rough play as they are made of quilted, multi-layered fabric. The toys are suitable as a toy prey and bedtime toy for dogs of many sizes. The fluffy little fox has two squeakers inside. Size 38 cm.
Consumer usage instructions:
Even the most durable pet toy can get broken during play. Your pet may swallow pieces of the toy and that is why they should always be supervised while playing with the toy. Never let your pet play with a broken toy.