Best Friend Softies mini liver treat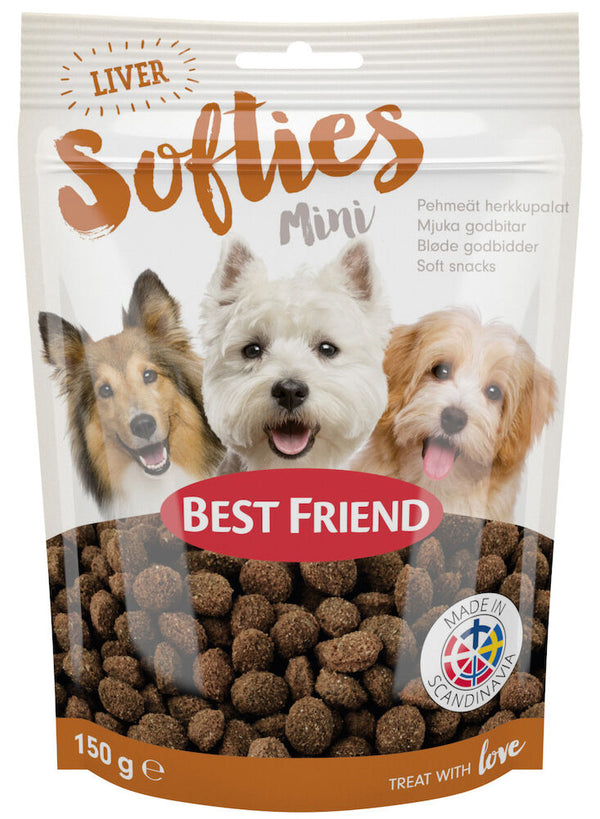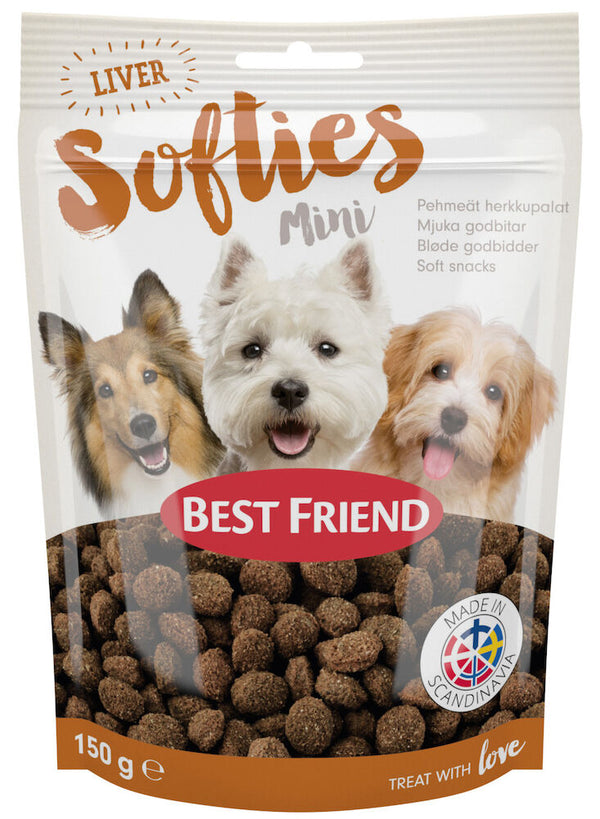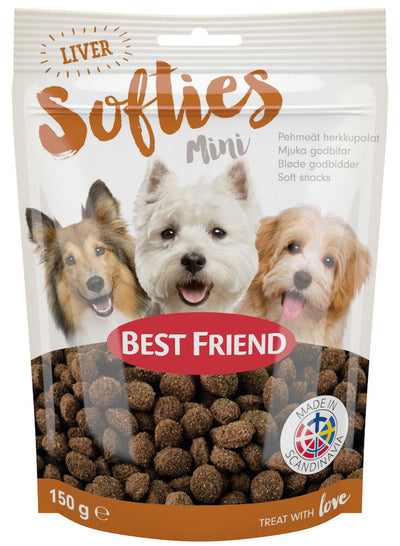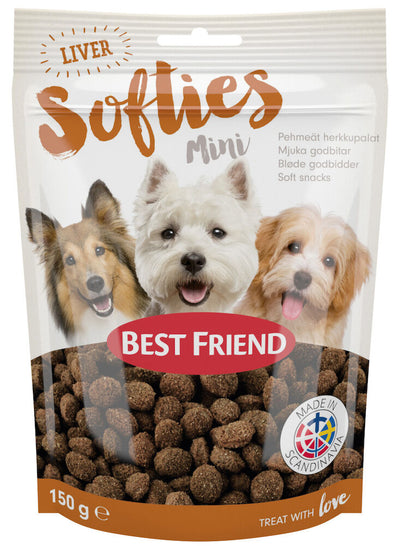 Best Friend Softies mini liver treat
The Best Friend Softies liver snacks are small, soft and irresistibly delicious treats suitable for all dogs. These semi-soft miniature treats are perfect for daily indulgence, rewarding and training. The liver-flavoured Best Friend Softies snacks are enriched with vitamins and contain plenty of protein. Made in Denmark.
Feed composition:
Cereals, meat and animal derivatives (4 % liver), sugars, derivatives of vegetable origin, oil and fats, vegetables, minerals.
Vitamins:
Vitamin A 19 000 IU/kg, Vitamin D3 1900 IU/kg, Vitamin E 190 mg/kg
Natural antioxidants:
Antioxidants, preservatives.
Trace elements:
Iron (ferric oxide) 450 mg/kg, Iron (ironsulphate monohydrate) 130 mg/kg, Zink 245 mg/kg, Manganese (manganoxide) 20 mg/kg, Copper (cupric sulphate) 10 mg/kg, Iodine (potassium iodide) 7,2 mg/kg
Animal nutrients:
Protein: 20
Fat: 10
Fibre, crude: 3
Ash: 7
Water: 20
calcium: 1.2
phosphorus: 0.9
Feeding instructions:
Meaty snack which can be fed as a reward or a treat for your dog. Use it as a daily snack or reward in connection with training of the dog. Ready to serve. Must be supplemented by a full feed to satisfy the dogs daily nutritional needs.
Consumer usage instructions:
Always ensure fresh drinking water is available. You should keep an eye on your dog when it eats.