Best Friend Teaser fishing rod cat toy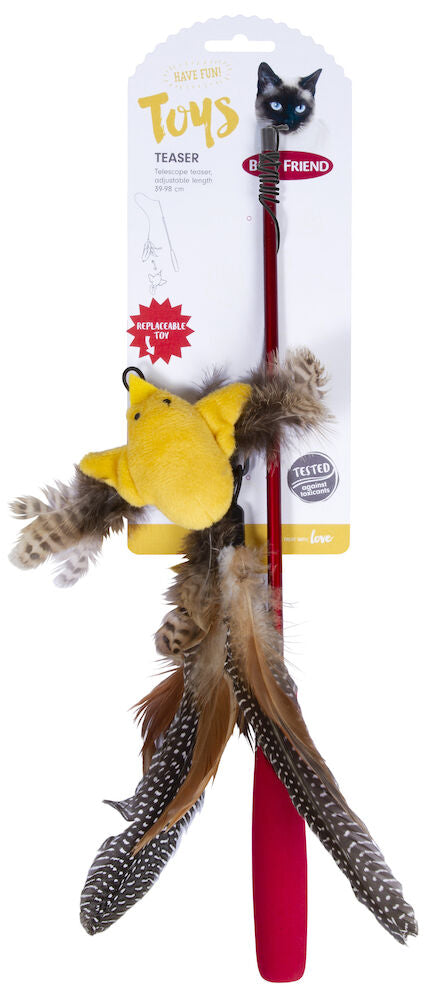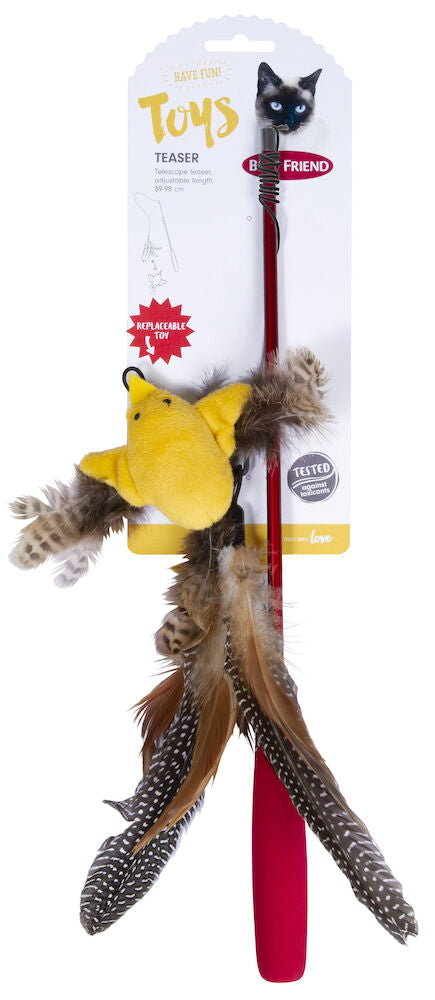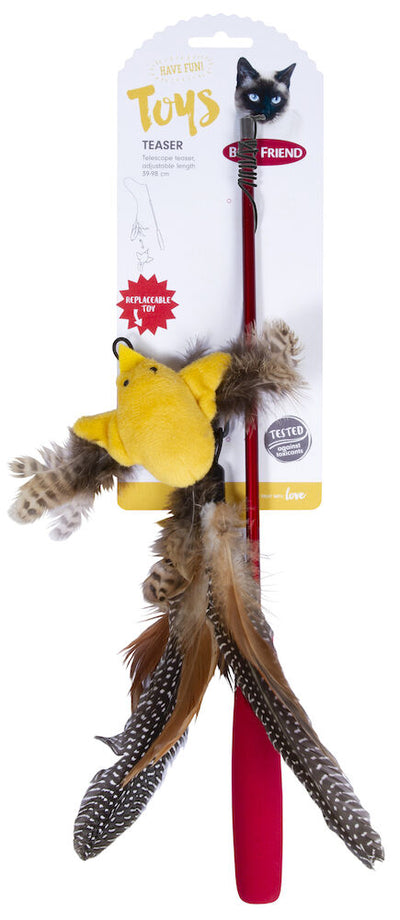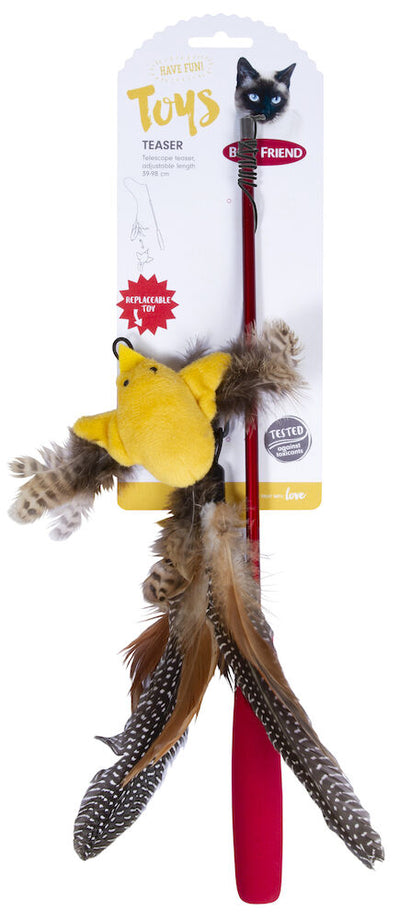 Best Friend Teaser fishing rod cat toy
Best Friend Teaser is a fishing rod toy for cats, with an adjustable telescopic rod of up to almost one metre! The fishing rod comes with a highly flexible and durable fibreglass stem, a flexible cord and a soft handle. The package includes the fishing rod and two replaceable toys: an irresistible feather toy and a bird toy containing dried catnip. Your cat can play with both toys on their own or they can be attached to the fishing rod with a secure plastic lock. In addition, a fish-shaped replacement toy, Best Friend Bait, is available separately for the fishing rod. The fishing rod can be adjusted to a length of 39–96 cm, the toys in the package are sized 10–20 cm.

A cat's play is based on its inherent hunting behaviour. By stalking toys, cats can carry out their characteristic instinctive activity. Playing together strengthens the bond between the owner and the cat, trains the cat's motor skills and keeps the cat in good condition.

Best Friend toys are regularly tested for harmful chemicals. Pets should be supervised while they are playing and any broken toys should be discarded.



Consumer usage instructions:
Even the most durable pet toy can get broken during play. Your pet may swallow pieces of the toy and that is why they should always be supervised while playing with the toy. Never let your pet play with a broken toy.